---
Are you struggling with Polycystic Ovary Syndrome, also known as PCOS (even PCOD)? Exercise for PCOS is a key component to natural PCOS treatment and success.
Exercise for PCOS… It's an absolutely crucial step.
I know, it may sound scary, but really… once you get started… you will most likely find it boosts your mood, helps you lose weight, improves your PCOS signs and symptoms and you won't want to stop! It's often the getting started that is the hardest part. But getting over this initial hurdle is so worth it.
But before you do, let me share my special rules!
Here are my 6 Golden Rules Of Movement
No matter where you start, start gently and kindly. And…
1) Start where you are
You can't sprint a marathon, and nor should you want to. As I always tell my patients, healing is a process, not an event. Fitness is the same.
If you can reach your mailbox, great!
If you can walk around the block, great!
If you can run a mile, great!
Start there. Be happy with that. As they say, a journey of 1,000 miles starts with the first step.
2) Set concrete goals
Set achievable goals and reward yourself when you reach them (… but not with food).
3) Get enough rest!
The aim isn't to go like a bull at a gate, and then through exhaustion or injury, and stop.
Remember, you are trying to create a healthier you and to take charge of your PCOS. Not give you something else to deal with.
4) Join a team or a group
Other people relying on you can provide accountability and incentive. This can be very motivating!
5) Include incidental movement
Walk to collect the mail, sweep the floors, walk a flight of stairs.
6) Visit your Chiropractor regularly
The improved spinal motion and nervous system function make a massive difference to your health and wellbeing.
Once you begin to really move, and your happy hormones kick it, you'll probably wonder how you ever did without it. I find, no matter what's going on in life, my walk along the beach can settle my nerves and calm my mind. Why not give it a go.
Enjoy!
From PCOS to perfect health, with love,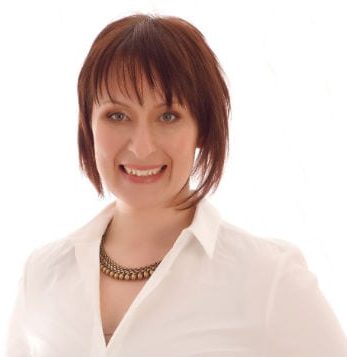 Dr. Rebecca Harwin
The PCOS Expert
Chiropractor & Bestselling Author of
Conquer Your PCOS Naturally
www.ConquerYourPCOSNaturally.com
P.S. For more success strategies and scientific secrets, head to our Facebook page and hit 'like'. There is so much more I have to share with you to balance your PCOS hormones!
---
Love to pin? Share the love…