---
Fish Oil For PCOS? Daniel – Founder of Zip Nutrition – shares insight into the benefits of fish oil to reduce the increase risk of cardiovascular dis-ease that comes with Polycystic Ovary Syndrome…
"Fish is a fantastic source of the protein and fatty acids important for an optimally functioning of the heart.
Fatty acids are important for both those people with a healthy heart, and those who are at high risk of cardiovascular disease, like women with PCOS. It is also excellent for those who are suffering from cardiovascular conditions, like high blood pressure.
There are a number of ways that omega 3 fish oil benefits the heart and this includes:
Reducing triglycerides

Reducing blood pressure

Decreasing the development of plaque in the blood vessels

Prevention of the abnormal heart rhythms that can lead to a heart attack

Reducing the risk of suffering from a stroke or heart attack

Decreasing the risk of sudden death in cardiac patients
One of the major causes of stroke is plaques that are present in the arteries. When part of these breaks off, it can block a smaller artery and this reduce or stop the blood supply to one part of the brain. When there is a reduction in the development of plaques, the risk of suffering from a stroke is reduced.
When the level of triglycerides is reduced in the body, the blood pressure is normalised because there is reduced resistance of blood flow in the blood vessels.
Fish oil also helps with burning of fats in the body and this reduces the risk of stroke. A study completed at the University of South Australia showed that it is advisable to combine both exercise and fish oil supplementation to help in burning of fats in the body. The study showed that taking fish oil and participating in regular exercise helped in the reduction of body fats.
The heart association of America recommends that people should take at least two servings of fish every week; each serving equaling ¾ ounce of cooked or flaked fish. The fish that are high in omega-3 fatty acids include mackerel, salmon, lake trout, sardines, albacore tuna and herring. It is also advisable, particularly for those who don't like or eat fish, to take a fish oil supplement.
The daily dose recommended by the American Health Association is 3 grams daily, although this varies with increased need and certain conditions. Patients are advised to avoid consuming more than the recommended dose unless advised by their health care professional.
Research has shown that omega-3 fish oil provides the body with eicosapentaenoic acid (EPA) and docosahexaenoic acid (DHA), essential fatty acids that help to lower the level of cholesterol in the body.
This is important especially in people who are already suffering from cardiac conditions or at increased risk. These essential omega 3 fatty acids help to lower the risk of stroke, abnormal heart rhythms and elevated blood pressure in cardiac patients."
And for my community – that's you – Dan's agreed to a super special discount on their premium fish oil. Cool, hay! Instead of $29.99, it'll be reduce to a very low $11.99 for a limited time. Click here to take advantage now.
From PCOS to perfect health, with love,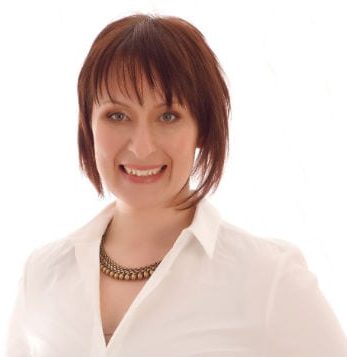 Dr. Rebecca Harwin
The PCOS Expert
Chiropractor & Bestselling Author of
Conquer Your PCOS Naturally
www.ConquerYourPCOSNaturally.com
---
Love to pin? Share the love…