Do you feel embarrassed by having your period? (Sadly, many do)
Do you find it hard to openly talk about what's happening at "that time of the month"?
Do you refer to menstruation as Aunt Flow, the red tide, on the rag, or even the curse? Finding it hard to utter the words, menstruation or period?
Or do you feel self-conscious because your period is erratic? (PCOS often causes an unusual or absent cycle)
You might be experiencing period or menstruation stigma, a form of discrimination based on the social and cultural taboos associated with menstruation. It is often used to shame and oppress women by perpetuating the idea that periods are something to be ashamed of or should remain hidden.
Period stigma manifests itself in a variety of ways. From cultural rules about how someone should behave during menstruation to avoiding period talk in public, disparaging comments about menstruation, or being denied access to resources such as period products.
Enough is enough!
It's time to break the silence.
We need to talk about the menstrual cycle openly. An incredible process that is experienced by  — and has been experienced by — billions of human beings. One imbued with emotional, mental, and biological flux. The natural flow of the cycle.
For too long, periods have been shrouded in mystery and taboo, making it difficult to discuss our experiences and get the support we need.
By destigmatising menstruation, we can regain control of our bodies and reclaim our power. But before I share how you can liberate yourself from menstruation shame, let's dive into this topic in greater detail. Because, as the tee Mum bought me for my Uni exams said, "Knowledge is Power."
What is period stigma?
The period stigma definition is summed up well in The Menstrual Mark: Menstruation as Social Stigma. Authors Ingrid Johnston-Robledo and Joan C. Chrisler explain that a stigma is any blemish or signal that supposedly makes a person's body or character flawed or "less than."
Socialisation agents — including ads, social media, and (supposed) educational resources — spread this stigma through popular culture.
Johnston-Robledo and Chrisler's psychological research involved mainly American girls and women. It emphasised how the negative perception of menstruation dramatically impacts health, sexuality, and self-esteem. They posit that such stigma reflects and contributes to existing gender inequality today.
Let me restate that: they believe that menstruation stigma is a reflection of and contributes to modern-day gender inequality.
This begs the query…
Where did period stigma come from?
That's a great question: where did period stigma come from?
Menstrual taboos — the foundation of period stigma — are deeply rooted in our beliefs, cultures, and histories. They have been and are still widely present across the globe. Sometimes obvious, in ways that alter the literal way of life. Sometimes, subversive like persistent undermining whispers in the ether.
In some countries, menstruation is still regarded as dirty and impure. As the factsheet Menstrual Hygiene Management said, "Cultural norms and religious taboos on menstruation are often compounded by traditional associations with evil spirits, shame and embarrassment surrounding sexual reproduction."
Shame is forced upon us once again. How (un)original, yet how cleverly disempowering.
As Brené Brown said, "Nothing silences us more effectively than shame."
In some countries, the lack of consideration for those with periods or period-related issues is a silent, deafening statement. The flippant comments, the blame, the judgment, the euphemisms.
As the article, How Did Menstruation Become Taboo? put it:
Menstruation stigma is a form of misogyny. Negative taboos condition us to understand menstrual function as something to be hidden, something shameful. And by not naming a thing, we reinforce the idea that the thing should not be named.
So, to answer the question, where did period stigma come from? It came from humans. Likely humans who were seeking control of other humans. Stretching back for eons. And it remains with us today.
Ask yourself: How do you refer to menstruation?
If we're honest with ourselves, there's a chance that we hold some disempowering views ourselves. After all, that's what effective control does. Through wrongful education and endless conditioning, it takes up residence in our consciousness. It wires itself into our neurology, like a virus, and remains there until we recognise it for what it is and begin the process of eradication.
"But, it doesn't affect me, I hear you say."
Excellent! Power to you. Feel free to share your thoughts on menstrual power below.
Let me share some period stigma examples anyhoo. With this knowledge, you can stand up against rhetoric or discrimination when you observe it. It's together that we will stamp period stigma out.
Period stigma examples
 Period stigma can be expressed in many ways. Including:
— the use of disparaging terms for menstruation
— workplace policies that make it challenging to access period products or restrict access to supplies during work hours
— gender bias, as many of the stigmas and taboos surrounding menstruation are rooted in gender discrimination
— subtle micro-aggressions to outright exclusion or marginalisation
— comments like "ew, gross" when someone sees a menstrual pad or tampon or about someone being "in a mood" whilst they have their period
These words and actions continue to stigmatise menstruation — to cultivate shame — and make it difficult for people to feel comfortable talking about their menstrual cycle.
Why it is essential to end period stigma
While attitudes have evolved significantly, there are still obstacles to removing menstruation shame and stigma. We still have a way to go.
The big picture is that eliminating period stigma will help remove gender disparities and foster gender equality worldwide.
When menstruation isn't taboo, girls can stay in school and gain more accessible access to period products. They can receive better education and have open conversations about their reproductive health. Youngsters will learn from an early age that their period is nothing to be ashamed of or embarrassed by. This will create a more inclusive environment for everyone.
For our every day, ending menstruation shame will help us feel comfortable in our bodies and experience greater body acceptance, autonomy, and control. Yes, we'll gain greater self-confidence, self-love, and power.
But how do we do this?
After all, unpacking and releasing a lifetime of conditioning isn't an easy task.
Breaking the silence: Seeking liberation from menstruation shame
It is common to feel discomfort when talking about something as private as one's bodily functions. Society is like that. We're "meant" to keep certain things to ourselves.
But normalising conversations about menstruation leads to greater understanding and acceptance. In society, in our social circle, in our families, and in ourselves.
It offers potential advances in healthcare, too. If you're like me and many of the people I've talked to, you've had poor interactions with health professionals that stem partly from ignorance about the wellbeing of those of us with uteruses.
As the article Sex Inequalities in Medical Research: A Systematic Scoping Review of the Literature said:
Historically, medical studies have excluded female participants, and research data have been collected from males and generalised to females. The gender gap in medical research, alongside overarching misogyny, results in real-life disadvantages for female patients.
Yes, research has a gender discrepancy. Scientific prejudice is real. No wonder you may have been dismissed or belittled. Women's and non-binary people's health issues are often overlooked, misdiagnosed, or remain a modern-day enigma.
It's time to break the silence around periods so we can grow more comfortable within ourselves and our bodies. And in doing so, bring awareness and liberation to ourselves and others. (Including those who research our health)
Steps for ending period stigma and menstruation shame: How to reclaim your (and our collective) power
Before discussing ending period stigma, I must touch on an important point. Keep safe. Not everyone can speak out and remain unharmed. Misogyny can run deep. You need to first protect yourself.
If you are safe and able, you can encourage the liberation process by a commitment to openly and honestly discuss periods and menstrual products. By practising self-care. By speaking out against injustice, supporting and educating others, and empowering our younger generations.
By embracing liberation from period shame, we can stand together and walk into a better tomorrow by removing the taboos surrounding this natural, beautiful cycle and flow. We can remove shame and embody the wisdom that we are potent, independent agents in control of our bodies.
We can embrace the understanding that we are the seat of creation, the reason humankind continues to exist. We are life.
Openly and honestly discuss periods
Open conversations about menstruation should be normalised. Initially, we might feel awkward talking with someone about this topic. This is normal with anything new. Start with a trusted loved one.
Over time and as your confidence grows, you'll likely find that being transparent and honest will alleviate feelings of menstruation shame.
As someone who didn't experience a natural period for 15 years (I have a regular cycle now), I believe we should celebrate menstruation rather than keep it hidden.
Educate yourself and others on period-related topics — the body's physiology, the different products available, and your experiences. Seek professional advice from suitably qualified and compassionate experts when needed or desired.
In short, start having more open discussions around this topic, so it doesn't remain taboo!
Note: You only need to step outside your comfort zone a little. Each step will gradually expand your place of ease.
Destigmatise menstrual products
It's time to start positively talking about menstrual products!
It might seem like a small step but it can have a tremendous effect. By being thoughtful with our language and speaking positively about using menstrual products, we can help create an environment where we accept and encourage ourselves to take care of our bodies without shame or embarrassment.
We can also use our words to educate those less familiar with how menstrual products work or why they are essential.
Consider sharing with friends and family when the opportunity naturally arises. Or, you can dive in and start a conversation.
Donate unused menstrual products to those in need so people understand their importance.
Menstrual products are crucial in caring for ourselves during our periods and taking charge of our reproductive wellbeing. They should never be stigmatised.
Practice self-care

Self-care is a topic I harp on about, I know. This comes from years of clinical practice and from personal experience.
I often see people, especially those with PCOS, feel stripped of their worth. Beautiful, worthy souls who believe they aren't of value. They can become firmly caught, deeply entrenched, in the trap of solely serving others. Experiencing a sense of worth by being ever-available. By placing others' needs before their own.
I have a personal relationship with placing others' needs first, to my detriment. It's — to be frank — how I drew my identity, my sense of self. It wasn't until I was injured and could no longer be "on" all the time that I realised this challenging (but vital) truth. And that I started the long journey to learning the word no, and practising proper self-care.
Practising self-care doesn't have to be an overly complicated task. You don't need fancy products or expensive classes. Start by dedicating time to yourself. Protect this time with vigour and vigilance.
Begin the practice of mindfulness. Welcome in the present moment.
Choose daily activities to nourish your body, mind, and soul.
Try journalling, painting, or playing your favourite guitar or piano song. Take a brisk walk in nature. Enjoy activities like yoga that challenge your body and mind. Be still and listen to your inner guidance.
Set rituals for when you have your period, ways of honouring your body's incredibly creative, innate power. Wear red when you bleed. Enjoy a relaxing massage. Take a warm, soothing bath. Rest. Create a safe space and read. What exactly you do doesn't matter. How it makes you feel does.
And if you don't have a period?
Set a monthly ritual. You are deserving and important, and you are more than enough. You deserve to be bathed in self-love too.
Tip: If you've struggled to shed excess fat, I talk about how weight and self-love and related in my article, Self-Love: The Missing Puzzle Piece for Weight Loss Success.
Speak out against injustice
Some form of menstrual shame is experienced by many — if not most — reproductive-aged, uterus-owning people. Stigma and discrimination persist. So we each need to, in our own way, take steps to tackle it.
One way to do so is to actively speak out against injustice while engaging in positive conversations about menstrual health. Through these conversations, we can educate others on the facts about menstruation and promote awareness and acceptance.
This will help normalise period talk within communities and society at large, helping those who experience menstruation feel empowered and heard instead of shamed and ignored.
Support each other
As you might be tired of me saying, one of the best ways to support someone who menstruates is to normalise this cycle.
Start conversations and create space for safe and open talk. Set fear, judgment and consequence aside.
Take time to research and understand the feelings, experiences, and challenges associated with period stigma and its liberation. Use inclusive language, and avoid using gendered or derogatory terms when referring to menstrual cycles or related products.
Offer appropriate support when someone is having a difficult time during their cycle. This can make a big difference in helping them to feel seen, heard, and validated.
Educate yourself and others
You live within your skin, so you deserve to know how your biological sanctum works. Educate yourself about the menstrual cycle. This site and blog are filled with hundreds of articles written as a resource designed to educate and empower you. Take advantage!
Then share…
Some peeps feel comfortable shouting from the rafters. Others have reserved characters. Everyone will have a different level of comfort when discussing this topic. After all, period stigma and menstruation aren't (yet) your everyday banter. So, honour your comfort level.
Start by talking to family, friends, and acquaintances in your network. You might share some insight, context, or research about this subject.
Keep your intuitive spidey senses tuned. If the person you're chatting with expresses discomfort, respect their boundaries.
And know that you don't have to be a perceived "expert", meaning you don't need to hold degrees and clinical experience.
To give this context, as Michael J Fox said, "This message is so simple, yet it gets forgotten. The people living with the condition are the experts." While the menstrual cycle is in no way a "condition", it is a process in which period-havers or those with irregular periods through PCOS have expertise.
Be willing to answer questions, provide reliable information, and validate someone's personal experience. Education creates understanding and compassion and ultimately removes stigma related to periods and menstruation shame.
Empower our younger generations
As period stigma comes from coercion and conditioning, ending menstruation shame must involve stopping the entrenched pattern. We must protect our children against this abuse.
Empowering our younger generations to appreciate menstruation is critical in creating gender equity and ridding shame. To do this, we need to ensure our young people — girls, boys, and non-binary folks — have access to accurate and unbiased information about menstruation and a safe space for open dialogue about their experiences with and questions about it.
Compassionate, inclusive education should teach children empathy, acceptance, and respect for themselves and others regardless of gender or experience.
Providing access to period products, equitable hygiene products and resources, and workshops in schools and communities is also essential.
Together, we can support our youth in living and loving their bodies to become menstruation-shame-free. This will help everyone learn how to accept themselves and the bodies of those around them.
The importance of gaining confidence in yourself and being comfortable in your own skin 
Self-confidence is an essential key to unlocking success, happiness, and empowerment. To burn shame in the flames of love.
When we own healthy levels of confidence, we find reserves of power and courage to walk with assurance, strength, and resilience. This includes being comfortable in our skin which allows us to connect to our values, articulate our ideas clearly, believe in ourselves, and in the process, transform the world for the better.
Self-confidence can also destigmatise menstruation and heighten awareness around menstrual cycles' physical, psychological, and spiritual experience — especially when safely sharing our stories with conviction and vulnerability.
We open dialogue and normalise conversations around periods by openly expressing our experiences and voicing uncomfortable truths without shame or embarrassment. Naturally, for many people, this requires a safe space. Give yourself time.
These discussions can help reduce the stigma surrounding menstruation across all backgrounds and cultures.
The philosophical importance of celebrating our menstrual cycles
Okay, it's one (important) thing to rid the world of period stigma. But this story runs deeper — to my mind — than eliminating menstruation shame.
Embracing our menstrual cycles allows us to experience the rhythm and flow of nature. To realise that we are part of the greater cosmos. That we sit within the flux of life. The way we are formed is intelligent and beautiful. That we exist is precious.
In a world where we are increasingly disconnected from our bodies and the messages it sends, and from mother nature, taking ownership and celebrating our bodies — and our menstrual cycles — provides an opportunity to get back in tune with not only our own physical tempo but also the cadence of our planet.
Remembering that each of us comes from a unique lineage of uterus-owning ancestors who have lived through incredible delights and turmoil can also be incredibly empowering and inspiring.
Our health, personal growth, and how we care for ourselves can be rooted in these deeper understandings if we allow it. By doing this, we honour ourselves, our ancestors, future generations, and the natural environment we exist in and germinate from.
So, before I jump from my philosophical bent and you jump into your next adventure (or search or scroll), let me answer this last question.
How to deal with period embarrassment
I didn't get many periods as an adolescent. Two, in fact. So, I had no idea when one might arrive. Little wonder then that I found myself leaving a high school science class with a jumper wrapped around my waist to hide the unexpected blood soaking through my uniform.
I was raised by a pro-education nurse Mum and a Dad who was used to period talk, so I knew what my body was doing. Health education acted as raw power then, as it has throughout my life. But, of course, on that day, I felt awkward, self-conscious, and embarrassed.
I wish I'd known this was normal; many others had and would experience a similar event or some other period-related disquiet. And this, as I've said above, is part of the answer. Understanding and education, normalising and accepting. Work on these things.
Talk to someone you trust. Conversation with someone close to you, like a friend or family member, may help you feel less embarrassed and more comfortable. They might have been through a similar experience. Belonging and normalcy help to shatter shame.
As the Girl Guides and Scouts motto advises, be prepared! Carrying sanitary products, pain relievers, and a change of clothes can help reduce the likelihood of embarrassing, uncomfortable moments.
Seek support. Joining a support group or reaching out to a mental health professional can help you deal with any negative feelings or anxieties related to period embarrassment.
Continue the process of normalising the conversation. (Are you sick of me saying this?) Talk about periods openly and in a positive light. Over time, you'll start to feel more comfortable and less embarrassed.
And if an event does occur, breathe.
Take a moment to calm down. Feel yourself in your body. Focus on the noises close by. Find a visual to centre your attention on, a flower, an insect, or the colour or shape of your shoes. Notice the temperature on your skin. The taste in your mouth. The smells you can detect. Still yourself. Then take whatever action you need to remedy your situation. And remember, this, too, will pass and become nothing but a memory.
Period stigma and menstruation shame can come to an end. When we each do our own work and together stop the negative conditioning, we will change. So will the world.
From PCOS to perfect health, with love,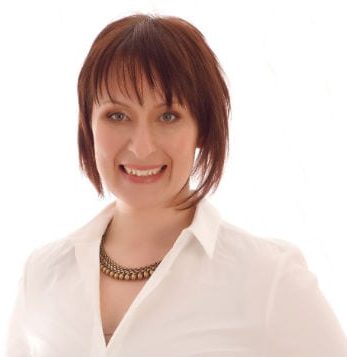 Dr. Rebecca Harwin
The PCOS Expert
Chiropractor & Bestselling Author of
Conquer Your PCOS Naturally
www.ConquerYourPCOSNaturally.com
---
Love to pin? Share the love…