---
Do you experience period pain? Cramping, nausea, and vomiting?
Dysmenorrhoea, the technical term for period pain, is one of the most common experiences in reproductive-aged women. Twenty percent have such bad pain that it seriously affects their lives. Incapacity, being ill from work or school, nausea, vomiting, and being unable to cope even with strong medication. Maybe that sounds a little too familiar?

Defined as a dull or throbbing pain that is felt in the pelvic region, dysmenorrhoea can also radiate to the lower back and thighs.
There are two types of dysmenorrhoea: primary and secondary.
Primary dysmenorrhoea is not caused by an underlying condition, unlike secondary dysmenorrhoea (thus its name: it occurs secondarily to something else).
Primary dysmenorrhoea is the most common. The research shows it is linked to the production of a compound called prostaglandin. As its level increases, extreme contraction of the uterine muscle occurs. This, in turn, causes a reduction in blood flow and.. ouch… pain! No wonder it can hurt so much that some women can't comfortably stand or walk, while others throw up.
I've said to my hubby, at times, that it feels like someone's trying to pull my womb down and out at the same time as squishing it as hard as possible. And I am very fortunate that this isn't a common occurrence for me.

As a period progresses, the prostaglandins are essentially flushed out, which is why the pain decreases over time.
Because prostaglandins drive the process, the first line medical approach consists of nonsteroidal anti-inflammatory drugs (NSAIDs) like Naprosyn. If they work and you don't have side effects, great. But if they don't, if these medications affect your tummy, or if you'd like another way, there is some good news.
What helps cramps: Let's take a look at 5 tips that may help…
1) Regular Yoga Practice
Yoga can reduce the intensity of pain and its duration. It can help to balance thyroid stimulating hormone TSH) and lower high levels of luteinsing hormone (which tends to be high in PCOS).
2) Heat
While I have a long term love affair with my hot water bottles due to chronic pain (yes, that is plural :)), warmth can also calm period pain. A heat pack, hot botty, or lovely bath can be a Godsend.
3) Meditation
As we become more stressed from pain, pain ramps up our stress, and the cycle continues. Meditation can interrupt this cycle and help us to relax and find ease. While it might seem impossible to Ommm when your insides are in spasm, focused breathing through and between the spasms may help. Give it a try and, please, let us know in the comments how you go.
4) A Topical Cream That Contains Menthol
The active pain relieving ingredient in mint, menthol, acts as a wonderful therapy for many types of pain. The study Effect of Medicinal Herbs on Primary Dysmenorrhoea – a Systematic Review investigated this traditional medicine. The authors said that pain relief was achieved by stopping pain signals being sent from the uterus to the brain. Its pain-relieving quality is one of the reasons it is used in migraine creams and the like which, of course, can be applied to the pelvic region for period pain.
5) Natural anti-inflammatory sources
Natural anti-inflammatory sources can be used, too. Curcumin, fatty fish and a high-quality fish oil supplement, and ginger may help. As period pain can cause an upset digestive system, ginger is a great option that can have a dual positive effect.
If you have any approaches that help to calm your period pain, please let us know in our facebook group: https://www.facebook.com/groups/conqueryourpcos/
There are many women who'd love, love the tip. It's also the perfect place to let me know what you'd like me to share in future posts.
From PCOS to perfect health, with love,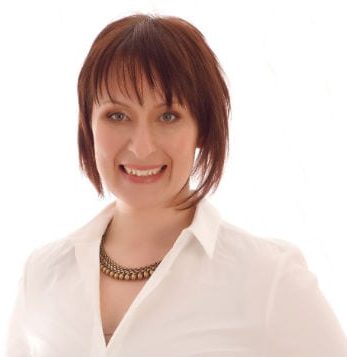 Dr. Rebecca Harwin
The PCOS Expert
Chiropractor & Bestselling Author of
Conquer Your PCOS Naturally
www.ConquerYourPCOSNaturally.com
P.S. Ready to get your hormones under control but need expert help?
Health coach and colleague, Nik Toth, shares her Masterclass here. I asked her to make it complimentary for my community and, I believe, this is the only place you can watch it. She has a few consultations available. If you decide she's the right coach for you, give her a warm *hi* from us and tell her we sent you (I've organised a 💖 gift for her to give you) x
---
Love to pin? Share the love…