---
I like to conduct surveys on occasion so I can drill down into the challenges women with PCOS are facing with certain issues. Why? To enable me to give you what you need to succeed in your journey with this syndrome.
PCOS weight loss is a big challenge for many women. I understand, I've been there myself. So let's take a look at what the survey revealed:

(Feel free to download and share this infographic)
As you can see, the majority of respondents were between the ages of 25 – 50, with 47% saying they were moderately healthy when asked about their physical health:
0% of respondents said they exercise too much, whether much too much, somewhat too much or a little too much.
When asked about how many meals or snacks contained carbohydrates, the average was 2.8 meals per day.
Worryingly, the vast majority of women with PCOS did not feel they definitely received easy to understand information about their health questions or concerns.
When asked what unsupportive habits seemed to be the hardest to change, common answers included:
Craving carbs , i.e. bread.
Staying clear of junk food and sugary drinks
Knowing what to eat and knowing what I should take to help with PCOS
Eating well when feeling the need to prepare different food for their family
Late night snacking
No result dieting
Losing weight and keeping it off
Hunger
Needing to sleep during the day
Lack of motivation
Giving up sugar
Dealing with stress
When asked about what would be most useful in helping achieve success, common answers included:
To show me how to eat well and loose weight but for it to be a lifestyle change not a quick fix
What to do when pain or major health issues stop me from working out
Getting everything on track
Understanding how to make pcos weight loss friendly meals for the family
Everything. I am so confused by my body and have no idea where to start learning about the issues I have
Weight lose to normalize menstruation
A diet guide
Nutrition to help get more energy

Getting rid of belly weight

Getting accurate info about supplements to take
When asked about how much weight loss would be helpful, this ranged between 4kg (9pounds) to 88kg (194pounds).
I wanted to thank everyone who answered, I appreciate your talking the time. I am busily working on updating my Successful PCOS Weight Loss Action Plan to incorporate even more tailored advice and more about food planning and family friendly meals.
If there's anything else you'd like to see included, pop me a line to info@ConquerYourPCOSNaturally.com
I look forward to sharing more soon.
From PCOS to perfect health, with love,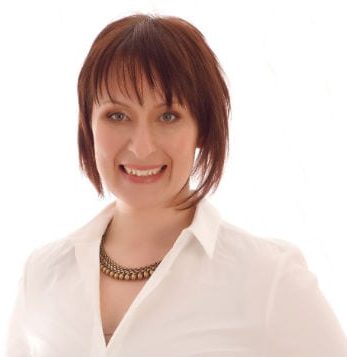 Dr. Rebecca Harwin
The PCOS Expert
Chiropractor & Bestselling Author of
Conquer Your PCOS Naturally
www.ConquerYourPCOSNaturally.com
---
Love to pin? Share the love…