---
"Hi my name is Margret and I'm from Iceland. I have PCOS and was diagnosed when I was around 20 year old. I have always been overweight, since I was a teenager. It has always been a problem for me.
I had a boyfriend and we tried to have children for a long time, and had help here in Iceland from a clinic that helps people to get pregnant, but it didn't work. Then over two years ago I was drugged and raped, from a stranger, after that I gain a lot of weight. After a while the clinic said that I couldn't have more treatment until I lost weight, this was almost two years ago.
Me and my partner tried ourselves for a time but nothing worked and I still gain weight, my soul was broken and hurt. But nothing worked yet so I thought that now I had to do something, really to have a good life. I had to save my health, so I decided to go in a Lap-band opperation, and this has been the best thing I did for my self. I went 16th of May 2014 and I have lost 31kg 🙂 I'm starting a new life, me and my partner did split up, but we are friends and everything is good between us.
I have always read that it's more possible to have children if you loose weight, so I'm hoping, when I go again to try to have a baby that it will help me, loosing all this weight. I am going to try again alone if nothing has changed in my life, new boyfriend or something 🙂
After I lost this weight my periods got regular, so this is all positive 🙂
I just wanted to tell you my story, good luck everyone 🙂
Greetings from Iceland"
Stories are empowering, inspiring. If you would like to share your story, feel free to contact us at Conquer Your PCOS Naturally on info@ConquerYourPCOSNaturally.com
From PCOS to perfect health, with love,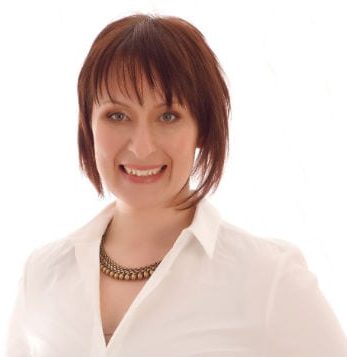 Dr. Rebecca Harwin
The PCOS Expert
Chiropractor & Bestselling Author of
Conquer Your PCOS Naturally
www.ConquerYourPCOSNaturally.com
---
Love to pin? Share the love…