---
PCOS and weight loss are possible friends. I promise 🙂 I've shed unwanted pounds, and I can tell you, it feels great!
If you need to lose weight, I recommend you begin to set aside time and create a PCOS and weight loss plan. It matters.
Now weight loss shakes, meal replacements, protein bars… There seems to be quite a lot of debate going on at the moment centred firmly around this topic. So what can you do, and what is right for you?
Any decision you make for your health is your decision, so as always, be as informed as you can to comfortably make the right decision for you, no matter what the fashionable approach is.
I've lost 27kg, and I used meal replacements along the way. In fact, I lost 10kg in 10 weeks doing so, and those extra pounds have stayed off for years. I believed that the excess weight I was carrying was worse than any potential for harm, and if I choose the right replacements I'd be fine… Yes, that debate is not quite as new as it may seem. And I really did want to lose weight. I had had enough of my rolls!
And as the weight came off, and my waistline and blood pressure came down, I was relieved, ecstatic, and relieved some more.
But as with anything, there are good and not-so-good choices. So I wanted to share some tips that may help you to decide if you want to replace meals, and if so, what meal replacements may be a BFF and not harm you.
1) Look for brands that are gluten free
Gluten can upset your digestive system, and not just for Coeliacs. And altered microbiome, aka your gut bugs, can cause insulin resistance and weight gain (check out Prof. Patrice Cani for some great info on this topic).
2) Go casein free
The A1 beta-casein is often found in meal replacements and is not a great choice for women with PCOS. It's been linked to heart dis-ease, Type 1 Diabetes, inflammation (check out 'The Devil In The Milk'. It's a heavy read, but well worth your time investment).
3) Beware of crazy ingredients
There are many meal replacements that are full of indecipherable words and numbers that are meaningless to most of us regular people. If there are a long list of numbers and words you can't pronounce, leave it on the shelf.
4) Avoid saccharin
I was listening to a researcher from Israel a week or so ago. He was talking about how his research had shown that, in some people, saccharin had adversely altered the gut bug population in consumers. This may inadvertently add to weight gain.
5) Add healthy fibre and nutrients to your shake
If you choose to use meal replacements, opting for a diet shake may be the way to go. The protein boost can keep you fuller for longer and has been shown to reduce the number of calories you choose to eat. You can add fibre to further enhance that full feeling, and it will help your healthy gut bugs grow too. You can also add some fruit – berries are great for PCOS and weight loss – and your supplements, like magnesium and fish oil. Voila! In one swoop you've killed a lot of… time.
From PCOS to perfect health, with love,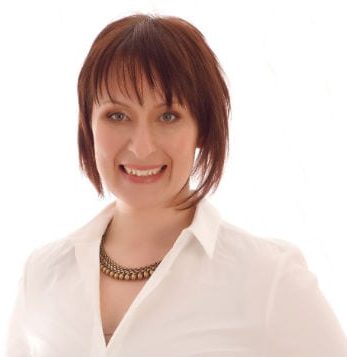 Dr. Rebecca Harwin
The PCOS Expert
Chiropractor & Bestselling Author of
Conquer Your PCOS Naturally
www.ConquerYourPCOSNaturally.com
---
Love to pin? Share the love…