---
Women with Polycystic Ovary Syndrome are often told not to eat bananas. But is this sound advice?
I received a question via Facebook this morning from a lovely lady who had been warned against eating bananas. After all, "they're full of sugar" (well, that's what many women with PCOS are told). This is an important issue, so I thought it would be the perfect topic for today's blog post.
Let's delve into the pros and cons! Let's see where this statement comes from, and whether there are any real and valid concerns about those banana eating women out there (like myself!)
Bananas are perhaps the most well-liked fun fruit in the world.  They are oddly shaped, brightly coloured, and remarkably tasty! They are high in fibre and composed of natural sugars which provide important energy for life. But, what else?
Blood Pressure Regulator
It is not uncommon for women with PCOS to have high blood pressure. Bananas are great for this. They contain low amounts of sodium, or salt, and are also high in potassium and magnesium.
Great for Digestion
The high fibre content of bananas and the natural mineral relaxer, magnesium, are a natural remedy to ease and prevent constipation. Better digestive function is also important for weight loss, hormonal balance (especially oestrogen), insulin sensitivity, and optimal digestion and absorption of the nutrients in our foods and drinks.
Note – If you suffer from constipation, there are two things you should know. Women with PCOS have been found to have lower blood levels of magnesium. This is important to address, through foods such as bananas. Poor thyroid function (hypothyroidism) is also more common in PCOS and can cause constipation. To find out more about hypothyroidism, click here now.
Quit Smoking with Bananas
If you have PCOS, stop smoking! You already have an increased risk of cancer and heart disease.
And…
This fabulous fruit can do it all!  It is chock full of vitamins B12 and B6 which are noted agents that help reduce nicotine withdrawal symptoms.  Smokers who are trying to quit may be told by their healthcare providers to eat lots of bananas!
Other Important Benefits Of The Magnesium Found In Bananas
This critical nutrient is also important for helping other common PCOS signs and symptoms. Think depression and muscle cramps and pain.
What Other Great Benefits Does The Humble Banana Offer For Women With PCOS?
Bananas are natural and come 'pre-packed' in a much safer wrapping than many other snacks. They are quick and easy to take with you.
They are importantly low glycaemic load. The sugar contained within them does not wreck havoc on your blood sugar levels. If you are still concerned about the sugar, choose less ripe bananas and eat them with some protein (like some nuts) as protein helps to moderate blood sugar fluctuations.
They are yummy, versatile and even feel a little naughty. We all need that occasionally 🙂
Oh, and just so you know, I lost 10kg in 10weeks while eating a banana a day.
Add bananas to your food plan and enjoy them regularly. After all, they are delicious and oh, so good for you!
(I think bananas are one of the best fruits for PCOS… but I may be a little biased)
From PCOS to perfect health, with love,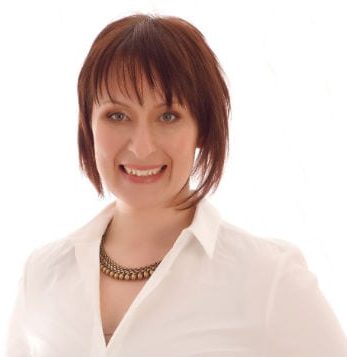 Dr. Rebecca Harwin
The PCOS Expert
Chiropractor & Bestselling Author of
Conquer Your PCOS Naturally
www.ConquerYourPCOSNaturally.com
P.S. Do I see any cons in eating bananas? Absolutely not. Like any foods, don't gorge yourself as food has calories and calories add up. Are they great for you? Absolutely, so enjoy
---
Love to pin? Share the love…