---
I'm often asked about my story, and how I came to be where I currently am! It sounds like a riddle, and in some ways, it is.
This PCOS thing turned my life on it's head, and as odd as it sounds, I count many blessings for it doing so. I have found a deep strength within myself. I have had to focus on my inner strengths, because for a long while I didn't feel I had any physical ones. My opinion on my physical form was… Well, I'm sure many of those who read this will share my previously common belief. I felt completely unattractive and de-feminised. My life path has now been laid out – to help women with PCOS to find a happier, healthier body, mind and soul. And I love it. It really is why I feel I have been put on this Earth.
It wasn't until I meet my husband that those dreaded feelings I had about my body started to change. I can't help but also think that the love I felt, and the changes this brought to my mindset, helped me to lose so much weight – and this time keep it off.
So, I wanted to share my story. To bare my soul and experience. In case it helps you to feel normal, and to realise there is a way forward. That knowledge and action, combined with learning to love yourself for all that you are and can be, is a very important part of the journey to healing your PCOS…
I remember lying on the hospital table, embarrassed by bearing what I thought at the time was my fat belly. I was 17 years old and I had had excruciating tummy pain. The ultrasound gel felt cold, and I worried the pressure on my full belly might make me wet myself. The radiologist must have been doing rounds at the hospital, and he came in to take a look at my scans. He told me I had Poly Cystic Ovary Syndrome, but that was that. I didn't know what that meant, and it wasn't explained. I knew something wasn't 'normal', but I didn't know if I should even be worried, and he didn't seem overly concerned.
The next year I moved out of home to go to a University almost 2 hours away. The move from the country to the city, and away from my family, was really stressful. I often cried myself to sleep and I really missed home. I'm sure stress was a big factor in the further development of my PCOS. I put on almost 20kg and my self- esteem plummeted. I couldn't look in the mirror without cringing and feeling terrible about myself. My skin started to develop more spots and became more hairy. At least I saved what little money I had by not having to buy pads, after all, I had no period. I felt lost. No matter what I tried, I didn't seem to be able to lose weight or get my body back on track.
I went to see a gynaecologist praying for some answers. He was running 40 minutes late and I sat waiting awkwardly in his sterile office. After an impersonal 5 minute consultation, one I really couldn't afford as a student, he sat back on his chair, stared at me, and told me just to eat less and move more.
For many years, I suffered from hot flushes, dizzy spells, acne, excessive hair growth, weight gain and low self-esteem. I started to live in tracksuits as they were comfortable, and I thought they hid the fat. I couldn't find anyone with any expertise in PCOS. I just needed to know how to become healthy again, and I desperately wanted to no longer suffer from all of these symptoms.
My studies at University were science and health focused. Eight years in intensive university study gave me a great understanding of the human body and health. I also started to read other research, books and anything I could get my hands on, and I attended seminars often. I think my husband may describe me as a nerd. I worked out what PCOS really was, what it meant and what changes I needed to make to overcome it.
I vividly remember the first time I ovulated. For a second, I wondered what this sticky stuff in my knickers was. I was at the airport in Melbourne – sitting in the ladies with a smile so large I thought my face might crack! I was in my thirties.
My skin has settled down, and I'm so grateful not to have a face full of spots. Getting my period is exciting and empowering. And I'm so happy I don't have those nauseating hot flushes or dizzy spells any more.
I knew many other women were suffering just as I had done and I also knew there was very limited accurate information available. I realised I had a responsibility to get this powerful information into the hands, minds and hearts of other women with PCOS.
This is when I decided to write 'Conquer Your PCOS Naturally'. It took 2 1/2 years from 'pillar to post'. I worked as a Chiropractor/Nutritionist during the day, and then came home and researched and wrote. Every night. The weekends – well, I could fit more book writing in. My patient husband cooked and cleaned.
Since then, my book has gone into Australia wide bookstores. I have completed the 'Conquer Your PCOS – The 12 Week Action Plan'. And I am half way through my next book on PCOS and fertility.
I want you to know, there is nothing different between myself and you. I did it, and you can too.
From PCOS to perfect health, with love,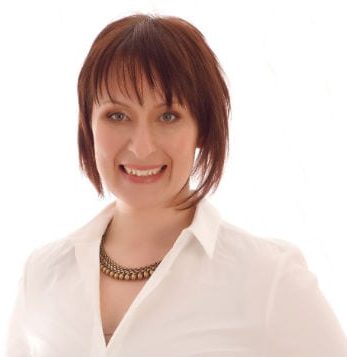 Dr. Rebecca Harwin
The PCOS Expert
Chiropractor & Bestselling Author of
Conquer Your PCOS Naturally
www.ConquerYourPCOSNaturally.com
P.S. For more success strategies and scientific secrets, head to our Facebook page and hit 'like'. There is so much more I have to share with you to balance your PCOS hormones!
---
Love to pin? Share the love…