---
Oh, the never ending frustration. The PCOS signs and symptoms that go on… and on… Weight gain. Infertility. Acne. Excessive hair growth. The disempowering disgruntlement of feeling de-feminised. It sucks, I know how you feel. In fact, many women with PCOS are feeling the very same way. And the adverse effects of PCOS signs are way more than simply physical. I remember how ugly, unattractive, unwomanly, sad and lonely I felt too. But there is so much you can do! The great news is, you don't have to feel this way! You can reduce – even completely eliminate – PCOS signs and symptoms and live a healthy, happy life. How? That's what this post is all about. I'm going to share here many great resources I've created over  umpteen years that have helped countless women to completely turn their lives around… Including mine. Please feel free to share this page far and wide, because it is only with knowledge that we can empower ourselves to live the lives we want and deserve. Here goes! 🙂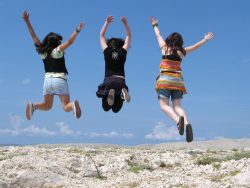 FERTILITY www.FromPCOSToPregnancy.com
To download my special report 'How To Have Healthy Babies, Even With Polycystic Ovary Syndrome' for FREE.
To grab your copy of 'From PCOS To Pregnancy – The 31 Day Action Plan', click here.
WEIGHT LOSS www.SuccessfulPCOSWeightLoss.com
To download my special report 'Lose Ugly, Unwanted Fat' for FREE.
To grab your copy of 'Successful PCOS Weight Loss – The 31 Day Action Plan', click here.
ALL THINGS PCOS www.ConquerYourPCOSBlueprint.com
To grab your FREE 21 Day Conquer Your PCOS Blueprint program, with 3 crucial PCOS success modules, daily emails and proven advice, this is a must have course! www.ConquerYourPCOSCourse.com If you are frustrated and have had enough, this advanced and complete PCOS program is my masterpiece. It addresses all PCOS signs and symptoms, from infertility to overweight, from acne to excessive hair growth and other PCOS related skin conditions, from depression and anxiety to how to lead a long, healthy life. This is the program that can literally turn your life around! The PCOS Fact Sheet
PCOS ON SOCIAL MEDIA Daily tips, advice, strategies at www.Facebook.com/ConquerYourPCOS
Twitter at http://Twitter.com/ConquerPCOS
YouTube.com at www.YouTube.com/ConquerYourPCOS
Pinterest at www.Pinterest.com/ConquerYourPCOS
So get involved and empowered! There is so much you can do to turn your health and your life around!
From PCOS to perfect health, with love,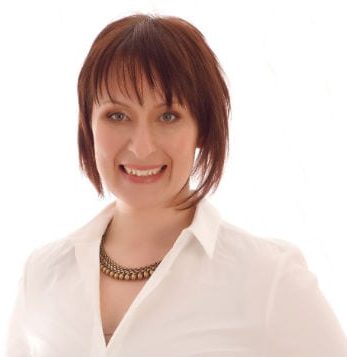 Dr. Rebecca Harwin
The PCOS Expert
Chiropractor & Bestselling Author of
Conquer Your PCOS Naturally
www.ConquerYourPCOSNaturally.com
P.S. As I mentioned, please share this page far and wide. There are women all around the globe that are struggling too, and they need this information just like you do.
---
Love to pin? Share the love…