---
It's not only Khloe and Kim Kardashian who've struggled with infertility…
In fact, you'd be surprised if you knew just how many women, how many couples, struggle with this health challenge. PCOS is a maybe cause of infertility, and increased pregnancy risk factors like miscarriage, recurrent miscarriage and pregnancy complications like Diabetes and pre-eclampsia. This can be absolutely devastating.
With 1 in 7 couples now struggling with infertility, and PCOS being the number one cause of infertility due to anovulation, what can you do to boost your baby-making chances?
For the women out there who haven't read my special report 'How To Have Babies, Even With PCOS' yet, head to www.ConquerYourPCOSNaturally.com/PCOSFertilitySpecialReport now and you can download it for free.
But what about the men?
If you have PCOS, chances are you've been blaming yourself for not becoming pregnant yet? Now I'm not into the blame game, but women tell me this is how they feel. So, while you are readying yourself for a healthy pregnancy, if you are in a heterosexual relationship, is there something your partner can do to boost both your chances of parenthood?
The answer is absolutely!
Creating as healthy a sperm as possible increases not only the likelihood of conception, but reduces the risks of miscarriage and health challenges for your baby. You can get my 'Male Fertility Special Report' by clicking here. Remember, even if all his tests have come back 'normal', he can still improve the health of his sperm.
Also, I wanted to let you know about an important study being conducted by a friend of mine, Helen Zee. Helen is a natural fertility expert, and working to improve the fertility services and understanding available for women TTC.
From Helen:
"Do you feel you have something to say around what is truly needed and missing in fertility information and services? If so, I need your help please. I'm conducting a study that will aid women just like you to express what fertility services need to hear.
If you would like to be involved, please email me at: Helen@fertilecosmos.com to express your interest, and I will get in touch in the next two weeks to arrange a time where we can chat for just 15-20 mins. I will offer you a special gift for offering me your time. I really look forward to hearing from you!"
Have babies, even with PCOS, is possible.
So, good luck with your baby making attempts. Remember to keep it fun.
From PCOS to perfect health, with love,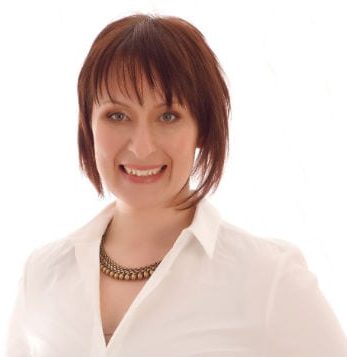 Dr. Rebecca Harwin
The PCOS Expert
Chiropractor & Bestselling Author of
Conquer Your PCOS Naturally
www.ConquerYourPCOSNaturally.com
P.S. I know these 2 valuable resources will help you to find a way forward, but please don't wait as I'm not sure how long I can leave them available for free.
---
Love to pin? Share the love…