---
PCOS and pain often go together. This may because of the commonly higher levels of inflammation, the emotional and psychological overlay of this syndrome, the additional weight resting on joints, or due to many other and varied reasons.
PCOS And Pain Must Be Addressed!
Dealing with pain is very important. Pain lessens our quality of life, but it also puts our body into stress mode and this can significantly adversely effect our hormones.
What can you do?
Get lost in music!Musical Approaches to Pain
There is always a need for alternatives for those who suffer from pain, especially chronic pain or severe pain that can be absolutely debilitating. Medication, surgery, massage, and meditation are the typical solutions for suffering individuals. However music is an often overlooked option, one that can be effective and improve one's quality of life – all through the gift of song!
Understanding Why Music Helps Combat Pain
The concept of using music as a relaxation technique, to reduce stress in one's life, and to mitigate pain, is nothing new. Ancient civilizations recognised the potential that lies in a song.We know that music affects the emotions, mind, and body.Music has the ability to soothe, and help you to fully relax while dealing with pain. This is especially beneficial for those who are recuperating from surgery or an injury. In the days that immediately follow some type of traumatic injury, proper rest is crucial. In one particular study conducted by Good, M., Anderson, G. C., Ahn, S., Cong, X. and Stanton-Hicks, M., researchers focused on individuals recovering from intestinal surgery. Participants underwent different types of relaxation techniques, music therapy, a combination of both, or were part of the control group which received traditional pain treatment options. It is of interest to note that the patients in all of the intervention groups experienced a reduction in pain, that was a marked improvement as compared to the control group.
In the end, researchers recommended using music in combination with pain relief medication in order to produce the best results for patients, improving their recovery.
In a recent study in the Journal of Pain, Dr. David H. Bradshaw, PhD at the University of Utah, conducted a study on the effects of music to reduce the immediate sensation of pain. 143 subjects listened to music while receiving a shock to the fingertip. Participants were asked to focus intently on the music, seeking any unique changes in the melody, in order to remove themselves from the pain. They found that music was most effective when it held a subject's attention. This may be a potent key! Relax, emerse yourself in music, let yourself get swept away in the pain reducing gentle arms of melody!
Other researchers who have worked with music therapy suggest that music actually has the power to interrupt pathways of pain in the body in a manner similar to acupuncture. It could very well be an issue of mind over matter as music provides a patient with a way to remove one's self from the presence of pain in the body.
How Music Therapy Can Assist in Pain Management
Nurses Linda Cole and Geri Lo-Biondo Wood undertook a comprehensive research project, in order to evaluate the results of a collection of articles concerning the use of music to treat pain. Studies involved various types of patients, including those who were pregnant, individuals in intensive care, patients recovering from surgery, and medical patients dealing with chronic pain. Overall, findings suggested that pain can be effectively reduced through the use of music as a safe alternative, and one that can be combined with traditional pain management techniques.Music can help to stave off depression and anxiety, easing the distress that accompanies surgery, injury, and other painful conditions. When used consistently, it can truly improve a patient's quality of life.
How Often Can Music Be Used to Manage Pain?
There is no set prescription when it comes to using music to address pain. It can be used before a surgical procedure to reduce anxiety, helping patients to relax. It is considered to be highly effective in the post-operative stage when the proper selection of music is chosen. When patients are on the road to recovery and heading home, music can be used on a daily basis to help them deal with the pain in their bodies.It is especially helpful after a patient has been active and needs to find a way to rest again.Researchers have studied patients who used music therapy to deal with chronic pain and found that some individuals preferred to listen to music at night in order to reach a deeper slumber, and that it helped them to find relief from discomfort. However, others listened to music every day, whenever they felt the need to enjoy its soothing effects and find distraction from their pain. They chose music that was enjoyable and acted as an effective form of escape.
What Types of Music are Most Effective?
For the best results, patient preferences should be taken into account, or course. This allows individuals to have active involvement in their course of treatment, and to connect with the music they love and feel moved by. It is also generally agreed that the most effective pain relieving music is slow, soothing, and gentle. Many classical pieces lend themselves well to music therapy, providing a relaxing combination of notes that can help calm, encourage the body rest, and take their mind off of the pain.
Do you have any music that helps you escape? That takes your mind and body to another place, that engulfs you in feel good and relaxing hormones?Make time to listen to this and focus on each note. Let them sweep you away to a pain free place. And enjoy!
From PCOS to perfect health, with love,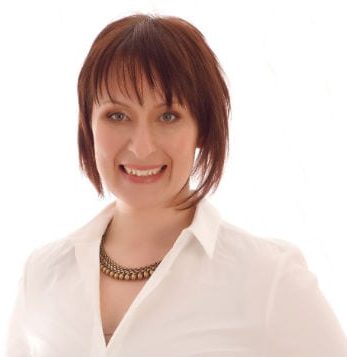 Dr. Rebecca Harwin
The PCOS Expert
Chiropractor & Bestselling Author of
Conquer Your PCOS Naturally
www.ConquerYourPCOSNaturally.com
P.S. I'm currently writing my next book, on how to Conquer Your Back Pain Naturally. If there are any particular questions you have, feel free to leave a post below so I can  include this for you.
---
Love to pin? Share the love…