---
When I was younger, I thought I was fat. I weighed 64kg at 165cm. I remember complaining to my lovely friend Erin's Mum. She looked at me, lost, and said I had a lovely figure. Of course, I thought she was mad! I've looked back at old photos since, and actually, she wasn't so mad after all.
Several years later, I graduated from high school. I'd wanted to be a Chiropractor for a long time. There was no second option for me. This was it.  So this country gal moved from Bendigo down to the big smoke, Melbourne.
I must admit, I didn't love it. I kept my head down and worked hard, but I missed home terribly. My first year in the city, I lived with some beautiful cousins. I felt loved and welcomed, but their food choices were not ideal for a woman living with PCOS. Between the food, the lack of activity and the stress I felt, I gained about 20kg that year. That's a lot!
I started wearing tracksuits because, well, I guess I thought they hid the fat.
My skin started erupting. I began to sprout hair in places it should be seen on a female.
I started judging myself. I started hating the way I looked, the way I felt. This lasted for more years than I care to remember.
At my heaviest I weighed, I'd guess, about 95kg. See, those scales were torture, so I just stopped looking at them.
Over the next 15 odd years, my weight and my self esteem fluctuated, but the self judging really didn't. I didn't get a natural period in all of that time. My skin was, well you know what it's like. I remember hearing a quote, 'it's not fair to have pimples and wrinkles', but I assumed that would be me… (by the way, I was wrong.)
My excessive hair was devastating. We had university classes where we needed to strip down to our underwear, so we could learn about anatomy and technique. If you can hear the screams and shudders in your mind, you know how this felt for me.
At times, the lecturer would ask a student to come up the front of the class to be a model. I used to try and melt into the benches at the back of the room, praying with all my being that that student would NOT be me. I was on a student's income – next to nothing – so the day before these classes, I would go to the local supermarket and buy the cheapest pot of wax I could find. I'd then spend hours trying to pull my scared and thick hairs from the depths of their follicles. It hurt, but less than the pain of embarrassment. I bleed. I suffered.
I remained single from the ages of 18 until 31. I used to think there must be something so terrible and so disgusting with me that no-one could possibly want me. I built this up in my mind as the only possible scenario. And so perception becomes reality.
Then I decided, enough was enough! I had moved to a new but small town, an hour from Adelaide. I thought the only way to meet people was through the internet. I signed up for internet dating. You know what I discovered? I was okay! I put my photo up online, and I was contacted! Again… and again! I went on dates and chatted on the net. There were many people out there, I wasn't alone and the sight of me didn't make them nauseous. That in itself was a revelation.
Then I meet my husband-to-be. Yup, right there on the internet.
He always saw me as beautiful, whether I was the 76kg I first meet him at, the 90 'odd' kg I again became (too much yummy bread with olive oil and balsalmic vinegar is NOT good for PCOS, let me tell you!) or the 69kg I was when we became husband and wife, and still am.
Even when I had shed 26kg, I would still talk about my horrible weight. He commented that I talked about my weight all the time, every day, and he thought there must be something wrong with me, I must be looking at a different woman to him. I hadn't noticed. It was just a habit I had developed over the course of the majority of my lifetime. But habits, including those of self judgement can, and must, be broken.
Negative self judgement can lead to depression, dis-empowerment, self hate, weight gain, an inability to lose weight and SO much more. We must stop punishing ourselves for what we perceive others think of us. We must stop caring more about what others think about us than we care about ourselves. We need to stop giving away our power, our sense of self, our destiny. And as my wise Mum says, 'get rid of the toxic people.' The only thing they can teach us is what we don't want to be.
This journey will not always be easy, but it is worth it. You are worth it!! And self love and acceptance is the best place to start. Remove that heavy jacket of judgement from your shoulders. Throw it away, burn it, shed it however you can.
And remember, healing is a process, not an event. It takes time. Be gentle and kind to yourself.
From PCOS to perfect health, with love,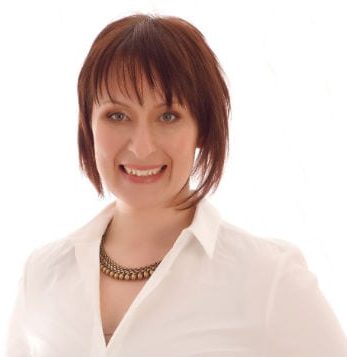 Dr. Rebecca Harwin
The PCOS Expert
Chiropractor & Bestselling Author of
Conquer Your PCOS Naturally
www.ConquerYourPCOSNaturally.com
P.S. Please share this post. Together, we really can make a difference x
---
Love to pin? Share the love…