---
Do you suffer from excessive thick, black, ugly hair growing in places that should only be seen on a male? Or have you noticed, like your great uncle Henry, your hair is falling out, even developing a receding hair line?
These are tell-tale signs of too much testosterone in your body.
I know for many women – and I used to feel the same way – this can be devastating! We are taught hairiness is masculine, and that women ought to be virtually hair free. If you are a woman with PCOS, you may well know all about increased testosterone levels and the effect this can also have on your self esteem. It can make you feel unfeminine and unattractive.
But how can you bring your Testosterone levels back to normal? And what can actually cause high levels?
Insulin Resistance certainly plays an important role, particularly due to its effect on increasing testosterone levels. I have discussed Insulin resistance in the last few articles you should have received by now. Let's talk more about testosterone…
Testosterone is thought of as the 'male' hormone. Women need testosterone too. It's important in our sex drive, for example. But, too much, and we can see changes in the body which resemble those seen in a male. Too much body hair and even loss of scalp hair are signs of PCOS symptoms, along with acne, are typical of those women with excessive testosterone levels.
How can you reduce testosterone levels?
– By improving insulin sensitivity you can decrease excessive testosterone levels
– Liquorice root (glycyrrhiza) has been shown to be effective in decreasing testosterone levels
What else can you do?
– Reach and maintain your ideal weight. This helps to balance your hormones and balance your testosterone levels.
– Many women with PCOS are 'oestrogen dominant'. By balancing your hormones, and reducing excessive oestrogen levels, you will also positively impact on testosterone levels.
– Bisphenol A – also called BPA – has been shown to increase testosterone synthesis, and BPA has been found to be higher in PCOS women. BPA is an industrial compound found in cans – from those containing beans and fruit, to tuna and infant formula. My advice is to avoid BPA where you can.
– Reduce or eliminate alcohol.
– Increase there healthy fibrous salad and vegetables in your PCOS diet meal plan, as this have been shown to increase the testosterone binding (and so inactivating) Sex Hormone Binding Globule (SHBG).
– Liquorice Root has been shown to be effective at reducing excessive hair growth in women.
NOTE: You are best to use this on the advice of a suitably qualified health care professional.
Reducing and/or removing excessive hair takes time. As well as making the above changes, finding a beauty therapist you trust can be a true blessing.
Although I vividly remember the very first time I had my legs waxed. I laid on the table almost in tears. I felt ever pull, every tear! It was like nothing I'd ever felt before. I couldn't believe how much it hurt, or that women chose to do this form of self imposed torture monthly… CHOSE to! And when Mary told me well done, your left leg is finished, I honestly had visions of myself walking around with one hairy leg, and one scarred leg that may well never fully recover… But, I got though it. And with years of being regularly 'plucked', and with the lifestyle changes that brought about a reduction in the amount of testosterone in my body, and so a reduction in both the amount or hair and the coarseness, I'm glad I got started with beauty therapy. It has made a difference long term, but it also gave me a wonderful reprieve from my feelings on un-femininity!
From PCOS to perfect health, with love,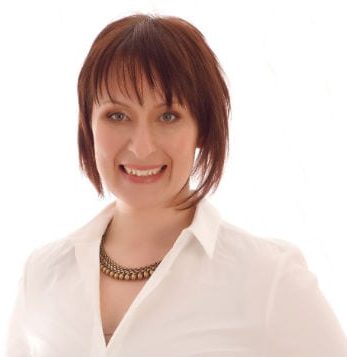 Dr. Rebecca Harwin
The PCOS Expert
Chiropractor & Bestselling Author of
Conquer Your PCOS Naturally
www.ConquerYourPCOSNaturally.com
P.S. If you would like to know more about your hormones, including testosterone and insulin, go to www.ConquerYourPCOSNaturally.com now to get the first 3 chapters of 'Conquer Your PCOS Naturally' for FREE!
---
Love to pin? Share the love…