---
Detox and juicing. Are the hairs on the back of your neck already standing bolt upright?
Be honest. If you find the idea a little scary, you are not alone. But stick with me…
My husband Dave has had leg and back pain for a long while, and we know that inflammation and pain are interrelated. I've been unsuccessfully trying to lull him into a supportive detox and juicing program for a number of years. Then last week we popped down to our gorgeous, local organic cafe (called Enliven Cafe at 467A Brighton Rd, Brighton). I've been working with them to increase their reach. The more people that find out about this way of eating, the better. The more healthier, happier, clearer and fruitful we will be as a nation and a world. But, that's another story for a different time.
Dave was chatting to one of the lovely owners, Eve. She mentioned he might like to watch 'Fat, Sick and Almost Dead'. I just happened to have bought it some years ago, but we'd moved several times and life had gotten in the way, so it had been shelved for another time. I knew where it lived in the off chance that, one day, this other time would be now. After a 2 second search in our renovated garage, I was pleased to see it was in place staring at me just waiting to be watched! After that small miracle, it was on the TV in a few short minutes.
It's a wonderful documentary. Inspiring, honest, and heart felt. And full of great information. If you haven't watched it yet, I recommend you do. And afterward, Dave decided it is time to detox and juice.
He went shopping and filled our fridge with nutrient packed foods like kale, carrots, avocados, celery, dates and sweet potato.
And when inspiration hits, it's a great time to start. So we started last night.
Now I know our detox and juicing plan is, in part, about reducing his pain. But filling your body with the nutrients required for optimal health, whilst eliminating those consumables that damage health, is super important for women with PCOS. A PCOS detox can help you shed unwanted fat, improve your insulin resistance, reduce stress, improve your sleep and energy levels, help your gut, increase your fertility, and I could go on and on.
Our first meal was a kale, red cabbage, avocado and radish salad dressed with an olive oil, balsamic and a little honey dressing plus roasted carrot and sweet potato 'chips' on the side.
Even after this one meal, and the omission of his normal milk and biscuits before bed, he noticed there was a reduced amount of pain in his back and his leg. What a great start!
This morning, we had baked apple, berry and sultana's with a ginger, lemon and hot water tea.
Lunch, well it looked like this:
I didn't quite manage to eat it all and gave my dates to Dave (We also had a carrot and apple juice earlier).
We both feel content, and well today. Will any signs and symptoms kick in from the lack of my tea and his coffee? Maybe. We are both drinking lots of filtered water and I'll keep you up-to-date.
And for those of you who are ready to change your life, to finally control your PCOS rather than letting it control you, to boost your weight loss and your fertility, to reduce – even completely eliminate – your PCOS signs and symptoms and reduce your risk of serious illness, head over to Conquer Your PCOS – The 12 Week Action Plan. This is an advanced PCOS masterpiece program and there is nothing else like it is the world. And module 4 is all about how to detoxify safely and healthily.
Enjoy, and I'll let you know how our detox proceeds.
From PCOS to perfect health, with love,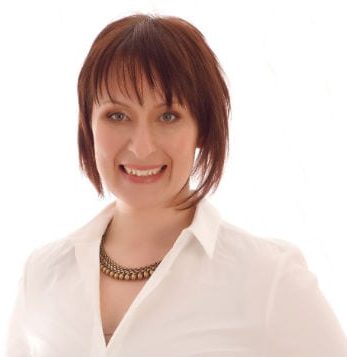 Dr. Rebecca Harwin
The PCOS Expert
Chiropractor & Bestselling Author of
Conquer Your PCOS Naturally
www.ConquerYourPCOSNaturally.com
P.S. I really do recommend watching 'Fat Sick & Nearly Dead'. It is a great documentary, and you'll gain life changing insights and 
advice.
---
Love to pin? Share the love…