---
"I can"… Now that I no longer fit the PCOS diagnosis, I know just how much you can too!
Looking back, part of the reason my PCOS was so bad was because I was scared, lost, alone, embarrassed, and didn't know what to do.
I was scared, and it's a scary syndrome so denial can make things seem less so… at least, for a time.
Lost and alone because at the time of my diagnosis, way back at the young tender age of 17 (I'm now 40), hardly anyone had even heard of Polycystic Ovary Syndrome. Health professionals included. Sadly, not much has progressed regarding the right approaches in the mainstream, but now there are communities like our lovely one here where we women can encourage, educated, empower and support each other.
Embarrassed… well, I won't need to explain if you're reading this. I was obese, hairy, my skin was terrible, I had no self confidence, and I basically felt like a man.
And until I discovered through my many years of University and further studies, my over a decade of clinical experience, and my personal story and struggles, I didn't know what to do.
Now I do.
And I want you too as well. Because it's life changing.
Stopping the constant struggling, vastly improving your health, significantly reducing your chance of heart disease, cancer and Diabetes… There are so many reasons why I want YOU to have the path to a healthier, PCOS signs and symptom free life.
It's a game changer.
So I'm offering you complete membership to 'Conquer Your PCOS – The 12 Week Action Plan' – and at 50% off – for September.
Because this PCOS awareness month, I want you to have the secrets to powerfully and permanently change your life for the better. To live well and prosper, in the wonderful words of Dr Spock.
The link – www.ConquerYourPCOSCourse.com
The code: PCOSFB0907
Don't wait. I receive emails daily from women desperately needing hope and answers, who also feel scared, lost, alone, embarrassed, and don't know what to do.
This program gives you the answers, and so much more.
If you have Polycystic Ovary Syndrome, you need this.
Period.
From PCOS to perfect health, with love,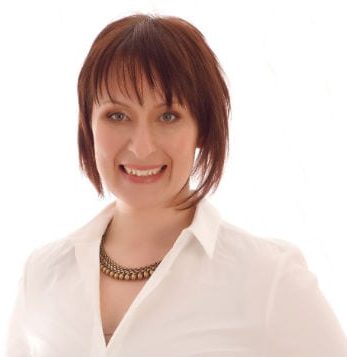 Dr. Rebecca Harwin
The PCOS Expert
Chiropractor & Bestselling Author of
Conquer Your PCOS Naturally
www.ConquerYourPCOSNaturally.com
---
Love to pin? Share the love…