---
Hi there everyone!
How are you?
I hope you are almost ready for Christmas. It's not too far away now! I can't wait, my family is going to be together and we're heading to the beach! Bring it on…
But over Christmas it can be incredibly easy to fall off the wagon and to adversely and significantly effect your health and your PCOS. And it can take quite an effort to find the wagon again, let alone get on it. So today I wanted to discuss some things you can do to help yourself to both enjoy Christmas, but also to stay well…
And as always, PCOS Natural Treatment and tips are the best…
1) Apple Cider Vinegar
When you eat too much sugar and unhealthy foods, your digestive system can struggle to digest everything properly. This can cause heart burn, bloating, pain, constipation and more. Take a tablespoon of organic apple cider vinegar (either neat or with a small amount of pure water) before each meal. This will help balance the pH in your stomach so you can break down foods better.
2) Eat a hearty, healthy, protein filled breakfast
Starting your day of with a filling breakfast helps you to feel full, and including healthy proteins such as eggs, nuts or fish, helps you feel full for longer. This reduces cravings and helps to stop you overeating.
3) Eat regular throughout the day
Make sure you eat healthily regularly throughout the day. This helps to stop those blood sugar levels dropping which reduces the chances of you having that '… my goodness, I just HAVE TO eat that irresistible chocolate, that gorgeous cake, ooh and that bags of lollies too!'
4) Eat a salad first
What to do when the biggest meal of the day is approaching? Eat a smaller leafy green salad with some healthy protein first. This will leave room for your major meal, but will reduce your chances of over eating.
5) Drink lots of water
We often mistake hunger for thirst. This is not good particularly over the Christmas period when there are so many temptations. Stay hydrated and you will notice you choose to eat less.
6) Eat slowly
Take your time with your meal. Enjoy the laughter and the conversation! Eating slower allows your tummy and your brain time to talk too, and to turn off the hunger button so you naturally choose to eat less.
7) Get enough sleep
If you already have kids, chances are Christmas morn will be an early one. However, ensuring enough sleep (approximately 8 hours per night) helps to reduce insulin resistance. This is GREAT for a woman with PCOS. This translates into less cravings, less blood sugar fluctuations, more 'will power' and more energy.
8) Prepare
If you're going out to a restaurant, simply call them before hand and have a chat about what they can offer or prepare for you given your preferences. If you arrive without prior notice, they will no doubt be busy and be restricted in what they can offer. But by being prepared, you can get a great meal and not feel awkward with your fellow dinners, and the restaurant can be ready to assist you. This is a 'win win'.
9) Enjoy your festive season
Try not to stress. If you fall off the wagon, enjoy your time on the road and set a date for climbing aboard again.
Christmas is a time for you to relax, and enjoy time away from work with loved ones and to remember all the good things you are blessed with in life.
I can't wait to catch up with my Mum and Dad after the horror year they've had, to hug my brother and his pregnant wife (all the way over from South Africa), to see my sister and her gorgeous family and to spend time with my husband and my step son.
Enjoy! My thoughts are with you!
From PCOS to perfect health, with love,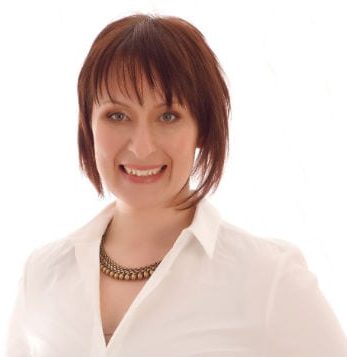 Dr. Rebecca Harwin
The PCOS Expert
Chiropractor & Bestselling Author of
Conquer Your PCOS Naturally
www.ConquerYourPCOSNaturally.com
P.S. For more success strategies and scientific secrets, head to our Facebook page and hit 'like'. There is so much more I have to share with you to balance your PCOS hormones!
---
Love to pin? Share the love…