---
Most people understand the benefits of good oral hygiene. After all who doesn't want a gleaming smile, white teeth, and healthy, pain-free gums?
But now it appears there's another body part that benefits from good oral care – your heart.
Before I say anything else let me clarify that the research is still inconclusive and the key word here is "may." Better and healthier gums may lead to better heart conditions. Though both dentists and cardiologists often debate the link between the two.
Let us look into this link a bit deeper and try to conclude one way or another.
Cause or Correlation?
Better oral hygiene has been observed to be linked to better than average heart function. But the link is anything but direct and could be a case of mistaking correlation for causation. It may be that that the same sort of lifestyle or choices lead to either good or poor health in both conditions.
Some say that it could just be that people with bad dental hygiene are more complacent about their overall health and are thus more prone to heart disease. Or that people with better functioning hearts take better care of themselves, work out regularly, have better diets and are more likely to pay attention to their oral care.
Common Factors
Experts, however, point to the many similarities between the conditions that occur in both parts of the body. For example, inflammation and blocked arteries are commonly observed in both gum disease and heart disease.
Gums become inflamed when the tissues are attacked by bacteria in the earliest stages of gum disease, a condition referred to as gingivitis. Heart disease is often associated with inflammation caused by the buildup of arterial plaque (which is not the same as dental plaque) called atheroma.
This is, of course, cause for great concern as about 80% of American adults are at risk of developing gum disease at some point in their life. Very often this condition goes undiagnosed though. The common symptoms of bleeding and inflamed gums, blood during brushing or flossing, redness, chronic bad breath, teeth pulling away from gums or gums loosening around the teeth are all ignored by a majority of people suffering from gum or periodontics disease. What's worse is that many people don't see their dentist consistently, so the symptoms are never addressed.
When people experience early or late stages of gum disease the C – reactive protein (CRP) levels go up in the entire body. This causes inflammation, which experts agree is a common denominator in both gum and heart disease. Experts also agree that both the health problems involve a similar strain of bacteria that is present in the gums affected and blood vessels going through atherosclerosis.
The Studies
So the two diseases do have physical similarities that help establish the link. In fact, in a study conducted by a group of experts and published in 2009 in the American Journal of Cardiology and Journal of Periodontology, gum disease was suggested as a preliminary risk of coronary artery disease. They pointed out that gum disease could be a major risk factor of problems associated with the arteries that supply the brain with the oxygen it requires.
The research also showed people with fewer teeth and gum disease were more at risk of a stroke. In another section, the study established a link between clogged arteries in the leg, also known as peripheral vascular disease, and gum disease.
Other such studies, however, did not demonstrate an obvious association between strokes and gum disease. The journal of cardiology had an article published in it in 2009 that showed there was no conclusive evidence that gum disease led to heart disease directly, or that treating the gum disease would ease the heart condition.
This doesn't mean that there is no link between the two but rather that more research is needed and the data, so far at least, is inconclusive.
What It Means
But what does this mean for you? Does this research change the way you should be living your life? Actually not really.
The fact is that you should be consistent and persistent about taking care of both your gums and your heart, regardless of whether the 2 are linked or not. If you take care of both well, you'll be that much better off if the researchers find a definite causal relationship between heart disease and gingivitis.
And if you notice any of the most common symptoms associated with either disease, go see your doctor or dentist as soon as you can.
About the Author: Dr. Kenneth Mak is a general and cosmetic dentist who is passionately committed to helping people learn more about the links between oral health and overall health. He founded MKD Dentistry, a downtown Los Angeles dental practice, with Dr. Dennis De Mesa and Dr. Rodney Kleiger. Dr. Mak also contributes to a variety of online lifestyle, food and health publications. Learn more at Http://Www.Mkddentistry.com
From PCOS to perfect health, with love,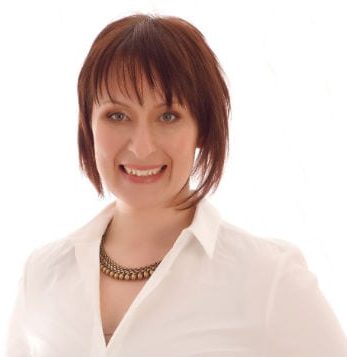 Dr. Rebecca Harwin
The PCOS Expert
Chiropractor & Bestselling Author of
Conquer Your PCOS Naturally
www.ConquerYourPCOSNaturally.com
---
Love to pin? Share the love…