---
For any new mum, nursing a baby can be a daunting prospect. Breastfeeding with PCOS, however, can present even more challenges, questions, and concerns. Thankfully, many of these potential hurdles are overcome with simple solutions.
Studies estimate that around 70% of women with PCOS are insulin resistant. This means their bodies need to work harder to control their blood sugar levels, and at some stage, control can be lost. It can cause symptoms like weight gain, skin tags, sugar cravings and low blood sugar (hypoglycaemia). In turn, insulin resistance can lower your breast milk supply.
So, how can you improve both insulin resistance and your ability to breastfeed?
Improve Your Diet

One of the easiest ways you can combat the negative effects of insulin resistance while nursing is to eliminate inflammatory foods from your diet, maintain a healthy weight, and get active.
For example, foods that help keep insulin levels in check include:
Non-starchy vegetables
Tomatoes
High-fibre foods
Protein-rich foods
Citrus fruits  
Seek a Lactation Consultant's Advice
Many women — with or without PCOS – need breastfeeding help, particularly during the early stages. Don't be afraid to seek advice! These lactation experts are on-hand to help you successfully feed your baby. They'll have many potential solutions to any nursing challenges you may be facing.
Create a Beneficial Breastfeeding Routine
In the early stages of nursing your baby, it's important to establish a good routine with some tried-and-tested techniques. Two great methods are breastfeeding your baby day and night and expressing your milk with a breast pump if you're having any difficulties with your baby latching.
Consider safely sharing your bed with your newborn, too, as studies suggest. This allows for more frequent feeds and increased milk production.
Enjoy Skin-to-Skin Contact with Your Baby
Skin-to-skin care, sometimes referred to as "kangaroo care" may seem like one of the most basic, not to mention innate, processes for a mother and baby, but it is known to encourage milk production. It stimulates the production of oxytocin and prolactin which are essential hormones for making and releasing breastmilk.
You can enjoy this contact while your breastfeeding at home by simply taking your bra and top off. Equally, you can cuddle up together after feeds or while baby's sleeping — just wrap yourselves up in a blanket to keep warm.
Set Up a Calming and Relaxed Environment
If you're feeling calm and relaxed, your milk will flow better. Try to establish a space in your home that creates this tranquil environment. Choose a comfy chair and try to remove anything that may disturb your peace. This includes turning your phone on silent, making sure no one intrudes while you're feeding, and having important items, e.g., a drink or snack, on hand.
When you're breastfeeding your baby, it's easy to forget about yourself. But in order to provide your baby with the best care, you need to look after yourself, too. Enjoying this "time out" while you're feeding (you could even read a book if that helps you relax) and getting enough sleep is essential to a happy, healthy baby and mum.
Finding Hope in Your Breastfeeding Journey with PCOS
It goes without saying that any journey throughout motherhood, including breastfeeding, is unique to each and every one of us. However, as you can see from the above, there are some simple steps you can take to overcome different challenges you may face with polycystic ovary syndrome and breastfeeding. Introduce the steps that feel right for you and your baby, and don't be afraid to turn to others if you feel you need help or guidance.
Guest author:
Josh Stancle is co-founder of MamaNatal with his wife, Karin. When their daughter Stella was born with an undiagnosed tongue-tie, both Josh and Karin spent sleepless months trying to understand why Stella remained underweight and Karin experienced painful breastfeeding. After visiting a lactation specialist, Stella's tongue-tie was finally discovered and fixed, leading to Stella thriving and Karin's pain vanishing. Since then, Josh and Karin have made it their mission to provide the tools and resources learned throughout their challenges to empower parents from the comfort of their home with brilliant specialists, classes, support groups, and nutrition.
From PCOS to perfect health, with love,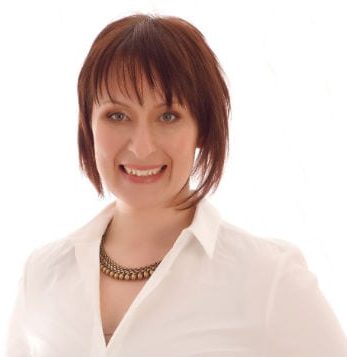 Dr. Rebecca Harwin
The PCOS Expert
Chiropractor & Bestselling Author of
Conquer Your PCOS Naturally
www.ConquerYourPCOSNaturally.com
---
Love to pin? Share the love…