---
What you're missing out on is causing you harm…
"To eat is a necessity, but to eat intelligently is an art!"
– Francois La Rochefaucauld, Writer
Ideally, the food we eat should provide us with the raw materials needed to grow, heal and think, the energy needed to function, the vitamins and minerals needed to enable necessary body reactions to occur, and the other vital components essential for optimal health.
Food is a necessity for us to survive, but optimal nutrition is essential for us to thrive. Although there is a surplus of food for the peoples of western nations, most humans suffer from deficiencies of various vitamins, minerals, and other micronutrients.
More than two billion people (i.e. one in three) worldwide suffer from a deficiency of vitamins, minerals, and other micronutrients.
This is not confined only to third world countries or the poor.
It is incredibly important for women with PCOS to overcome dietary deficiencies. Nutrients are essential for life and are required for each bodily process. These are required for correct insulin sensitivity, balanced and happy hormones, optimal brain function, a healthy gut, and the list goes on. Pregnancy and lactation necessitate a higher demand for nutrients. Deficiency of vital nutrients in these crucial phases of life can jeopardise the health and even the life of your baby.
The link between PCOS and dietary deficiencies
Our hormones, enzymes and every system in our body depend on the availability of nutrients. The status of micronutrients in your body will determine your fertility, and the outcome of fertility treatments if needed, and your weight loss efforts. Naturally, in one way or another, nutritional deficiencies lay the foundation of major diseases including PCOS.
Focusing on nutrition and removing deficiency is extremely important in conquering your PCOS. There are many factors that contribute to nutritional deficiencies:
Exposure to environmental toxins
Poor eating habits, extreme dieting, fad diets
Poor digestion
Food allergies and intolerances
Long-standing illness
Certain medications
Stress
Your relationship with deficiency
The saga of nutritional deficiencies begins even before we are born. Poor maternal nutrition during pregnancy and breastfeeding can lead to increased risk of PCOS and obesity in a female child.
Dietary deficiencies during adolescence can delay sexual maturation (delay in starting menstruation and in the development of reproductive organs), and increase the risk of early abortions and birth defects in future pregnancies.
Insulin resistance, a major driver in PCOS, is linked to several nutrient deficiencies. Recent studies have shown deficiencies in chromium, vanadium, zinc, vitamin D and carnitine can cause insulin resistance in both men and women.
Dietary deficiencies can contribute to obesity. Obesity can interfere with conception and lead to poor production of eggs and hormonal imbalances. This contributes towards infertility in women.
The need to supplement
The nutrients in our food come from the soil and sun. As our modern day soils are deficient, so our foods are deficient also. To meet your nutritional needs, you must both eat well and supplement. Numerous research studies across the globe have proven the safety and efficacy of supplements. Any argument otherwise is simply born out of ignorance and incorrect information.
Make sure you choose high quality, potent supplements to ensure maximum absorption, reliability, results and great health. Liquid options are better due to enhanced absorption. My recommendation and personal choice is Kyani and there are also some wonderful practitioner-options available.
From PCOS to perfect health, with love,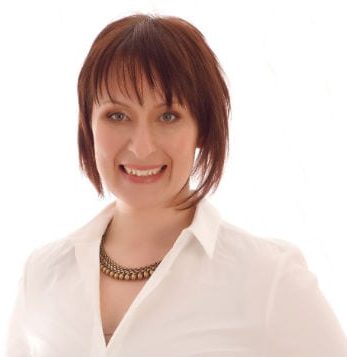 Dr. Rebecca Harwin
The PCOS Expert
Chiropractor & Bestselling Author of
Conquer Your PCOS Naturally
www.ConquerYourPCOSNaturally.com
Excerpt from page 73 of Conquer Your PCOS Naturally
---
Love to pin? Share the love…