---
I've worked with women with PCOS for many years and take a guess at the most common issue they, and maybe you, face?
Gut problems!
I know from my personal experience also, digestive problems are a serious issue for us women with PCOS. And I've found PCOS and probiotics and a wonderful combination…
That's why today I want to talk to you about gut health, what it means for PCOS, and why what helps your gut will heal your hormones, too.
But first, let's look at some research into…
Gut diversity and the male hormones high in PCOS
A study conducted at the University of California San Diego School of Medicine showed that women with PCOS often have lower gut microbiome diversity… (1)
And that hyperandrogenism (too much 'male' hormone), total testosterone, and excess hair growth (hirsutism) were negatively correlated with this diversity.
What does this mean?
Lower gut microbiome diversity is linked with higher male hormone and its effects, like excess hair growth in women. The researches believe this is because high testosterone reduces diversity. (2)
Given that a high testosterone level is part of the diagnostic criteria for PCOS, gut health needs to be a focus for you to conquer your PCOS naturally. It's one of the reasons I talk about gut health so often.
The researchers also found something else interesting…
The microbiome and its links to PCO and PCOS
"The study found the women who had PCOS had the least diverse gut bacteria, women who did not have the condition had the most diverse gut bacteria and women who had polycystic ovaries tended to have more diverse gut bacteria than women with PCOS, but less diversity than women without the condition."
I've believed for many years that a woman with polycystic ovaries (PCO) could progress to PCOS given the 'right' (or more appropriately, wrong) circumstances. This piece of research shows that PCO is of concern and warrants the adoption of the positive lifestyle choices so helpful in Polycystic Ovary Syndrome.
This step could save millions of women from developing PCOS and the many issues that come with it.
Then there is the…
Impact of poor gut function on metabolic function.
For some years now, although yet to hit the mainstream awareness, researchers and natural health experts have known about the link between 'bad' gut bacteria and the metabolic syndrome so common in PCOS…
As HealthDirect says:
Metabolic syndrome is a collection of disorders – including high blood pressure, obesity, high cholesterol, and insulin resistance – that together increase the risk of stroke, heart disease, and type 2 diabetes. Metabolic syndrome is also known as syndrome X or insulin-resistance syndrome.
But how is this possible?
Bifidobacteria and Lactobacillus are often called the good gut bugs because of their ability to improve our health. Lactobacillus, in particular, can improve digestive health by strengthening the gut wall and decreasing the ability of bacterial endotoxins (the toxins released when bacteria die) to cross the digestive lining and enter our body. This is important because when toxins exist in our body, an innate immune response mounts to kill the invader.
Makes sense, right?
After all, we need to eliminate threats.
While this is a healthy response to an unhealthy invasion, it produces inflammation and can trigger increased insulin levels and so insulin resistance… (3)
And these are common drivers of PCOS.
Chronic Inflammation Can Make Your PCOS Worse
Research shows that PCOS is associated with chronic inflammation (4) and long-term inflammation can lead to weight gain, especially around the abdominal region, as well as insulin resistance.
I've found clinically that many women with PCOS have what is known as a leaky gut. This is where the spaces between the cells lining the gut wall 'leak' and allow food particles and toxins to cross from the protected inner digestive tract to the body and the bloodstream. This, in turn, can cause a systemic inflammatory response, as discussed above.
And inflammation can trigger insulin resistance and the unhealthy hormonal cascade that comes with it.
But…
Improving the Gut Microbiome Relieves PCOS Signs and Symptoms
By increasing the healthy bugs and reducing those that can cause ill health, we contribute to lowering the insulin resistance, inflammation and altered hormones that lay at the root of PCOS.
This is why gut health plays a huge role in PCOS.
So how do we do this?
Improving Gut Health and PCOS with Probiotics
A study published in the British Journal of Nutrition (5) looked at probiotic supplementation with Lactobacillus casei Shirota (LcS). The aim? To find out whether this strain could prevent high-fat, over-feeding induced insulin resistance.
The remarkable results?
The researchers concluded that:
Normal insulin sensitivity was maintained in the probiotic group before and after overeating, respectively.
There is further proof of the importance of our digestive health for PCOS in the study, Association between Polycystic Ovary Syndrome and Gut Microbiota.
In a rat model, they looked at Polycystic Ovary Syndrome and the effect of supplemental Lactobacillus and the powerful (but maybe unappealing) faecal microbiota transplantation (yes, it's a poo transplant!).
They discovered that these two interventions could improve the menstrual cycle, decrease androgen production and, amazingly, normalise how their ovaries appeared.
They went so far as to conclude that the gut could be involved in the development of PCOS, saying:
These results indicated that dysbiosis of gut microbiota was associated with the pathogenesis of PCOS.
The Evidence Suggests It Is Time To Supplement!
There are many probiotic formulations on the market that can be helpful for women with PCOS. Choose one that offers billions of beneficial bacteria and a healthy diversity as well.
Need some ideas?
Try…
Adding probiotics to your food plan is also a good idea…
Probiotics From Food
While yoghurt is the best known probiotic rich food, I am not a lover of dairy for women with PCOS. If you can't go without it, please choose A2 only. In Australia and New Zealand, you'll find the A2 brand. In other countries, opt for sheep or goat's milk varieties to be sure.
Plus, there are other sources of gut healing and probiotic-rich foods to choose from:
·         While bone broth does not directly contain probiotics, it is healing for the gut and may promote the growth of good bacteria
·         Coconut kefir is a good dairy-free alternative because it's creamy and full of probiotic bacteria and gut-friendly yeasts
·         Kombucha is a fizzy drink which is a healthy alternative to sodas. While I'm not personally a fan, I know some women who love it!
·         Kimchi is a spicy cabbage dish, which can be eaten as a salad
·         Another source, originally from Germany, is sauerkraut or pickled cabbage. It's easy to make at home
·         Miso, a dish of fermented soybeans, can be added to soups and casseroles for a daily probiotic boost
·         Idli, a South Indian rice cake, contains probiotics from the fermented rice it comes from
·         Pickles and chutneys are good sources of probiotics too
There are a range of delicious probiotic-rich foods, even if they're new to you. You may be pleasantly surprised by how good they taste!
Want more?
PCOS and probiotics aside, read our article The 16 Point Checklist For A Better PCOS Gut for great (often easy!) tips to improve your digestive health and your PCOS.
From PCOS to perfect health, with love,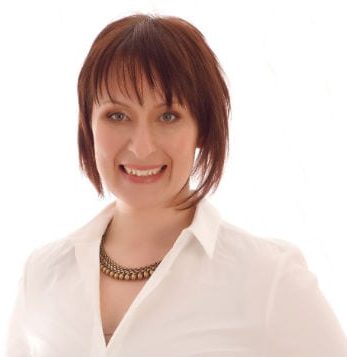 Dr. Rebecca Harwin
The PCOS Expert
Chiropractor & Bestselling Author of
Conquer Your PCOS Naturally
www.ConquerYourPCOSNaturally.com
---
Love to pin? Share the love…