---
PCOS and pregnancy:  Both an exciting and nervous time! And for those who are TTC, I'm often asked…  "Could PCOS affect the health of my unborn baby."
How Can PCOS Affect the Health of Your Unborn Baby?
First of all, it is important to realize that much of the health of your baby is 'programmed' when s/he is in your womb. A developing fetus is extremely sensitive to the nutritional health of the mother.
In fact, some medical researchers believe that the nutritional status of the mother, while the foetus is in the womb, plays as big a part in its subsequent, lifetime health as the lifestyle it may lead later on as an adult.
Shocking? Yes. But definitely, something to consider for all mothers-to-be, especially those with PCOS.
One important way that having PCOS may have an adverse effect on your baby's health is that many – or even most – women who have PCOS are overweight.
Being overweight while you are pregnant can lead to a uterine environment of insulin resistance, and can predispose an unborn child to:
Diabetes
Heart Disease
High Blood Pressure
And More
How can you overcome these possible risks that having PCOS may pose for your unborn baby?
If you are thinking about trying to conceive, have PCOS and are overweight, before you do, try to lose excessive body weight. If you are already pregnant, do not 'diet. Simply reduce your refined foods, high sugar foods or get a PCOS diet.
Even when pregnant, it is important not to become a couch potato! You can still follow an exercise program that will help prevent excessive weight gain without being too strenuous for your delicate condition.
Women with PCOS are at greater risk of developing gestational diabetes than other women. If this happens, you are more likely to give birth to a larger than average baby, and this alone may cause health problems for the child later in life.
As PCOS and insulin resistance often go hand in hand, you should maintain a food plan that specifically helps to keep your blood sugar at a healthy, and stable, level. This will lessen your chances of a miscarriage or premature birth along with many other problems that can affect your baby.
Having PCOS doesn't mean that your baby's health will be affected if you eat sensibly, get enough exercise, stick to a low glycaemic load, healthy carb food plan and live a healthy lifestyle.
From PCOS to perfect health, with love,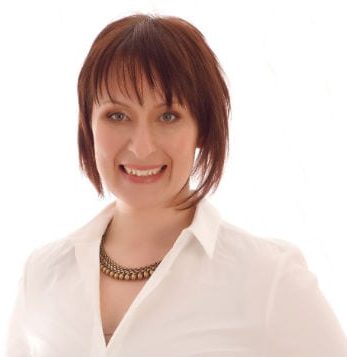 Dr. Rebecca Harwin
The PCOS Expert
Chiropractor & Bestselling Author of
Conquer Your PCOS Naturally
www.ConquerYourPCOSNaturally.com
P.S. For more success strategies and scientific secrets, head to our Facebook page and hit 'like'. There is so much more I have to share with you to balance your PCOS hormones!
---
Love to pin? Share the love…