---
What if there was a type of exercise that meant LESS time exercising, with BETTER results? Something that can be altered to suit any fitness level and increased as you improve. That can be done in a gym, or at home? Something that has been proven to boost the insulin sensitivity so important for women with PCOS… Remember, improved insulin sensitivity helps to boost fertility, lose unwanted fat, reduce – even eliminate – acne, excessive hair growth, tiredness, mood swings and cravings.
There is a wonderful type of exercise that has been shown to significantly boost your insulin sensitivity… It is called interval training. And PCOS and interval training really are a match made in heaven.
Let's take a look:
One study had subjects perform six sessions of repeated 30-second bouts of intense exercise over a 14 day period. Improvements in fasting circulating concentrations of glucose, insulin, as well as adiponectin, were observed. In such a short time frame!
With interval training, you are alternate between periods of very intense exercise (a sprint) with active rest periods, typically using a 1:1 or 1:2 ratio of work to rest.
So your work interval may be 30 seconds in length, while your rest interval is 60 seconds in length. Or it may be 20 seconds and 40 seconds. However, what I recommend is an 8-second sprint, followed by a 12-second rest, and repeat. This keeps things fresh, is 'doable' and has been shown to boost insulin sensitivity while creating a greater fat loss than those workouts using a longer interval.
Note: Avoid doing work intervals of longer than 60 seconds.
You should repeat this work to rest interval to create a 15-20 minute workout session, adding five-minute warm-up and cool-down as well.
You can choose any mode of exercise for your intervals – however, you just need to be able to quickly, easily speed up in seconds. Otherwise, by the time you reach the necessary intensity, it'll be time to slow back down.
Running works well, and spinning, rowing or elliptical training are also great options.
Even intense body weight exercises – burpees for instance – could be used if you're exercising at home without any piece of workout equipment. And if you are just starting, why not incorporate periods of more intense walking through your usual stroll?
Whether you are looking to improve your fertility or lose stubborn weight, interval training may be just the secret strategy you've be looking for!
From PCOS to perfect health, with love,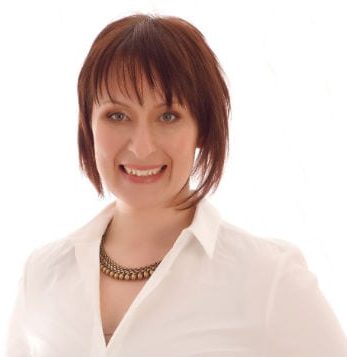 Dr. Rebecca Harwin
The PCOS Expert
Chiropractor & Bestselling Author of
Conquer Your PCOS Naturally
www.ConquerYourPCOSNaturally.com
P.S PCOS and interval training should be recommended by every health professional helping women with this common syndrome. If not, why not share this wonderful advice with them. It will help them help other sufferers better too.
---
Love to pin? Share the love…