---
Let's take a look at PCOS and inflammation because…
You've probably noticed that antioxidants have more recently become very popular as supplements! Foods that contain antioxidants like dark coloured fruits, and even dark chocolate – YAY! – are now marketed as part of a healthy food plan.
But what are antioxidants, how can you get them, and why do women with PCOS so desperately need them?
As WebMD explains, "As oxygen interacts with cells of any type – an apple slice or, in your body, the cells lining your lungs or in a cut on your skin — oxidation occurs.  This produces some type of change in those cells… While the body metabolizes oxygen very efficiently, 1% or 2% of cells will get damaged in the process and turn into free radicals."
It is these free radicals that are potentially problematic to your health.
These free radicals are unstable, as they are missing an electron (Electron Definition: An electron is a negatively charged component of an atom. Electrons exist outside of and surrounding the atom nucleus.) To create stability, they seek out and pinch an electron from another cell, damaging it also.
Think of it like this – How do you stabilise a two-legged table? Add another leg. How do you stabilise a free radical? Add another electron!
The trouble is, free radicals don't just kill a cell, which could then be replaced. They damage the important, instructional DNA, which creates mutations and the potential for abnormal growth and function, and so dis-ease and inflammation.
Research shows that women with PCOS often have higher levels of inflammation…
Yes! PCOS and inflammation go hand in hand. This inflammation can further increase the already elevated risks that Polycystic Ovary Syndrome predisposes you to, like Diabetes, cancer and heart disease.
Inflammation has also been shown to critically reduce insulin sensitivity, which is a major cause of PCOS. So yes, many of the signs and symptoms connected to PCOS and oxidative stress are interrelated. (1)
Antioxidants help your body to reduce free radicals and the DNA damage they can cause. They help you to function well and may prevent the risk of the multiple diseases that are linked to oxidative stress, such as those above. They also have specific benefits for managing and conquering your PCOS.
Let's dive in further:
Chronic inflammation is at the root of many health conditions. As measured by hsCRP, a vascular inflammatory marker, women with PCOS have been shown to suffer from high levels of inflammation.Inflammation increases pain as well as the risks of other diseases such as heart disease and diabetes. (2)

Research confirms that antioxidants can reduce inflammation. (3)  Inflammation is a culprit for the painful menstruation, which is often a prevalent symptom of PCOS.One of the conditions that can result from oxidative stress is Diabetes. Type 2 Diabetes patients suffer from insulin resistance, which means that the body has low sensitivity to insulin and therefore requires more of this hormone to keep blood sugar levels in a stable – and healthy – range. Insulin resistance can be triggered by inflammation and is common in women with PCOS. This is one of the reasons why PCOS and type 2 Diabetes often occur together.Antioxidants have been proven to increase insulin sensitivity and have therefore been proposed as an effective therapy for insulin resistance. For example, Alpha lipoic acid, omega 3 fatty acids and vitamin E taken in conjunction are the effective treatment. (4) Phew! It's no wonder women with this common syndrome need to supplement with a high quality, effective, multifaceted antioxidant.Where can you get your antioxidants from? Vitamin E, beta-carotene, Vitamin C, are all vitamins with antioxidant properties.
There is also a high strength, multifaceted, effective antioxidant I personally take daily, clinically use with patients and highly recommend particularly for women with PCOS. It is great as both a therapeutic agent and as a disease preventer.I encourage you to boost your antioxidant intake, both with food and through supplementation with a high quality (avoid low-quality supermarket brands!) product. Everyone can benefit from fighting the effects of oxidative stress. However, for those with PCOS and other chronic conditions, it is especially crucial for maintaining good health. And it may help to boost your fertility, lose unwanted fat and feel more energetic.
From PCOS to perfect health, with love,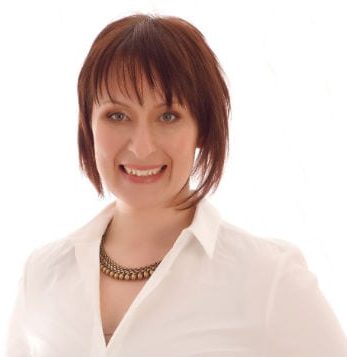 Dr. Rebecca Harwin
The PCOS Expert
Chiropractor & Bestselling Author of
Conquer Your PCOS Naturally
www.ConquerYourPCOSNaturally.com
---
Love to pin? Share the love…