---
The thyroid is a small and mighty gland that sits at the base of our neck. It's so powerful that a teeny amount keeps all our cells energised and working…
Except for women with this syndrome it often slows down… PCOS and hypothyroidism are more common. And at times the body even attacks its own thyroid gland and an autoimmune disease settles in.
But how do you know if your thyroid is well?
That's what this post is about.
And here's the transcript in case you prefer reading instead…
Hi, it's Dr. Rebecca Harwin here. Today I wanted to talk about thyroid health.
Hypothyroid is a sluggish thyroid. It's more common in PCOS.
If you feel tired or constipated or depressed or have trouble losing weight, then a thyroid issue might be worth considering. It also can impact pretty massively on fertility.
When you go and ask your doctor to have your thyroid tested, normally the only test they will do is called TSH, or Thyroid Stimulating Hormone. Then you'll get your results and the path lab will say that between 0.5 – 4 or 5 (depending on the lab) is "normal."
What the research shows is that anything above 2.5 has been linked to insulin resistance, which again is really common and a big issue for women with PCOS.
When you get your results back, you're looking for something preferably between about 1 to 2, 2.5 at max.
Then there's a whole raft of other tests that are really helpful, particularly for us. T4, T3, reverse T3, and particularly if you have fertility issues, thyroid auto-antibodies are really important as well.

What are some hypothyroid signs and symptoms to watch out for?
Fatigue
Easy weight gain and trouble losing weight
Constipation
Muscle pain
Dry skin
Loss of the out third of your eyebrows
Depression
Infertility, including implantation problems
Depression
Cold intolerance
When I had a sluggish thyroid, walking down the beach with my hubby meant jumpers in the summer… and getting into bed and being told to keep my 'dead' hands and feet to myself!
Hair loss
I'll make another video soon about ways that you can help your thyroid health. Other than that, have a great day. Bye.
From PCOS to perfect health, with love,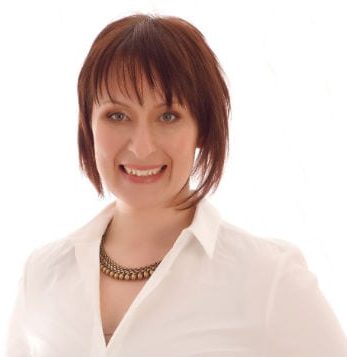 Dr. Rebecca Harwin
The PCOS Expert
Chiropractor & Bestselling Author of
Conquer Your PCOS Naturally
www.ConquerYourPCOSNaturally.com
---
Love to pin? Share the love…