---
Can there be both PCOS and happiness?
Some women I speak to feel so overwhelmed by their diagnosis that happiness – or lack there of – can be a real issue. But, no matter what PCOS signs and symptoms you are facing, you deserve to be happy. PCOS and happiness can, and should, go together.
We are human, so there will always be ups and downs. But remember, this syndrome does not define you. It is not your fault. And there is much you can do about it.
A great place to start is creating strategies and steps to improve your happiness.
So, some thoughts on happiness are…
Three Insights Into Happiness
"A sense of happiness, like any other emotion, is considered immeasurable and unquantifiable with accurate tools. Seeing that happiness is affected by subconscious emotions, it is hard to find in it any logic, rules or tools that enable us to determine how much happiness is added or detracted following a specific experience. An event that can be accurately measured, such as winning one million dollars, raises the happiness level differently for each individual and even the winning individual rates it differently at different times, reducing its value slightly as it is repeated.
Although happiness is irrational it embodies a certain consistency and some basic insights that allow us to become better acquainted with this emotion.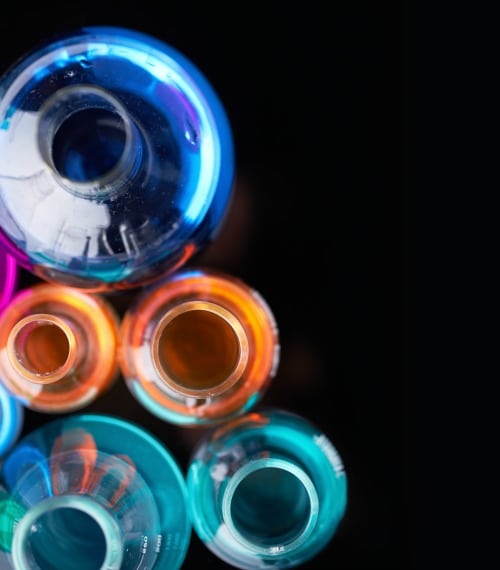 A. The Happiness Bottleneck
The extent of happiness that a person feels at any given time is determined by many factors and inputs, some being constant and long term – such as personal attributes, character and social and economic status – and some being transient and short term – current or recent experiences. All of these, jointly, create and establish a kind of individual "happiness base", which has a fluctuating level.
To get a tangible idea of how the level of happiness increases and declines, let us compare the level of human happiness to the level of water stored in a container.
Let us imagine 3 kinds of containers – one is cone-shaped, broad on the bottom and narrow at the top, taking on the form of a bottleneck; the second is cylindrical, whose width at the bottom and at water level is the same; and the third is an inverted cone, narrow on the bottom and growing wider at the top. Adding the same quantity of water to each of the three containers will increase the water level differently in each one.
The happiness level is more like the water level in the cone whose base is broad and which narrows to a bottleneck at the top. Transient events and experiences, whose relative weighting and volume are low compared to the constant and long-term happiness factors, daily raise and lower our happiness level in a fluctuating matter, as demonstrated in the bottleneck of a water container, and disproportionately.
This conic structure of happiness is more evident in children, whose happiness level fluctuations are faster, more frenetic and affected by every event that may seem to us unimportant and negligible. As we grow older, we consider events that impact our happiness from a more distant perspective.
The happiness "bottleneck" grows wider with age and any positive or negative addition raises or reduces this level at a slower rate. Nevertheless, the conic structure remains.
It is possible that as life expectancy increases, when decades of life are added and a "fourth age" emerges, the bottleneck will be even wider and will reach the width of the base.
The fact that we consider current experiences from an incorrect perspective, through a "magnifying glass", is, most probably, part of a survival mechanism that is not currently essential. This manner of consideration can be altered consciously through practice, just as – for example – one can shift from a fatalistic perspective to an achievement oriented way of thinking, or vice versa.
B. No Ups without Downs
The level of happiness rises when there is an event or an experience that exceeds a previous situation to which we are accustomed, and it declines when our situation gets worse. When a situation does not rise or decline, the happiness level tends to decline with time. A person who is continuously on the rise grows accustomed to this growth rate and for him, any slowdown would mean a relative decline compared to a previous situation (although he is still on the rise).
In order for his happiness level to rise, it is not enough to have a constant increase, there must be jumps in the rate of increase. But one can even grow accustomed to such jumps and consider them a regular situation, in which there is no rise in the happiness level, but rather a decline, due to the fact that it is a routine process. In the absence of any decline, there would not be a sufficient gap to overcome in order to create a sense of happiness.
The principle by which there are no ups without downs can be illustrated in a physical manner.
If we take, for example, a person driving along who, in order to sense happiness, must constantly rise compared to the previous situation, and assuming he is on a road that can only go uphill. When the road suddenly goes from being level to having a 10° angle, he will be happy, but he will soon grow accustomed to this degree.
Any time the angle increases by 10 more degrees, he will be happy. But with time, he will get used to this growth rate and, in order to reach the same level of initial happiness experienced when going from a plane to an incline, the angle must increase every time and he will grow accustomed to it once again.
In the absence of any downhill driving, he will eventually lack the difference between the two levels. To feel an increase, there must first be a decline. If we understand this principle, we will be able to realize that all of our "downs" in life allow us the ups and the sense of happiness, just as we cannot enjoy a good meal if we are not hungry.
All of our downs in life, such as losses, failures, disappointments, insults, and pain, indeed detract from our general happiness level, but they create the opportunity to re-experience the rise in our happiness level.
This does not mean that every down will automatically be followed by an up. There may be cases of continuous or harsh downs, leading to depression from which it is hard to cut loose. However, the most tangible rise in the happiness level can be sensed after a strong decline.
The general principle by which there are no ups without downs (and no downs without ups) is actually part of a broader concept by which "there is no good without bad" (and no bad without good). If we take this latter concept and subject it to the dimension of passing time, we will get a principle or process that has not yet been defined and which shall be named Shivlul (a Hebrew word).
According to this principle, as a person grows from infancy to childhood, adolescence, adulthood and old age, he undergoes a flowing process in which he, on the one hand, loses certain advantages or positive aspects but, on the other hand, gains other advantages. There are stages in which the cumulative advantages are fewer than those lost. Every individual has different points in which, objectively or subjectively, the advantages of age exceed the disadvantages or vice versa.
C. Happiness and Death
Thoughts of death harm our happiness and we all try to repress them. Thoughts of death could cause "happiness" (an improvement compared to a previous situation) only to someone who is in such a bad situation where death is better or to someone who – through death – achieves an objective that seems more important than his life.
As paradoxical and illogical as it sounds, death is a basic condition for achieving happiness and without it, there would be no happiness as we know it. To understand this, we must imagine a life of eternity, without death and without the risk of ever dying. In this situation, people would experience all types of events during their endless life, both positive and negative, not just once or twice, but endlessly. They would experience endless ups and downs. The infinite repetition of experiences would blur and completely erode the sense of happiness. If we go back to the cone example, the happiness cone would eventually turn over, so that its base would be narrower than its happiness level, which would expand endlessly, and any addition or detraction would not affect it.
The process of eroding happiness in eternal life would not begin just after 100 or 150 years of life. From the start, the ability to reach high happiness levels would be much lower. We sense a rise in the happiness level when we take a step up compared to our previous situation. This step up takes place when we overcome a difficulty or achieve something that was not easy to do. The greater the challenge of achievement, the greater the level of happiness. An important element of the difficulty of attaining achievements (enabling us to raise the happiness level) is our limited lifetime. If we know, from the start, that we are unlimited by time in our quest for achievement, our sense of happiness, when achieving it, will be lower.
Due to the shortness of our lives, we feel that there is no end to the quantity and quality of experiences available to us and we are constantly on a binge to have as many experiences as possible. If we liken the number of potential experiences to a mountain in front of us, it will seem like a huge mountain whose peak we cannot see and on which we have progressed very little. However, a person living an eternal life or even several centuries would be able to perceive this mountain differently. He would be able to reach its peak, look down and realize that there is a limit to the quantity of good and bad experiences, which create our happiness."
I feel very strongly that women with PCOS need to implement strategies to boost happiness, it is not only a nice thought, it is critical. Take time to schedule downtime, self-kindness, relaxation.
To learn to put yourself first when appropriate and chase your dreams and your passions.
Include simple steps, such as a relaxing cup of tea, a kiss from a lover or a nice long walk along the beach. Include your passions, work towards them, get lost in them.
Allow yourself to follow your path, to do what you want and be who you are, follow your heart.
It is necessary to be happy and this is your right!
Plus, we need your beautiful, healthy, happy soul to help positively change.
What do you do that brings you happiness?
From PCOS to perfect health, with love,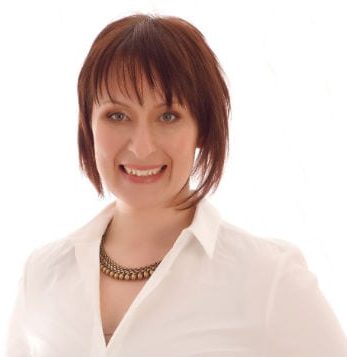 Dr. Rebecca Harwin
The PCOS Expert
Chiropractor & Bestselling Author of
Conquer Your PCOS Naturally
www.ConquerYourPCOSNaturally.com
---
Love to pin? Share the love…