---
Do you struggle with PCOS and depression, anxiety, poor self esteem and stress? Did you know women with Polycystic Ovary Syndrome are more at risk of mental health issues? If you do, you are most certainly not alone. There is help!
It's not surprising really when you consider the challenges this very common syndrome raises. Body image is a big issue, overweight and obesity as well as the challenging troubles with trying to lose excessive weight. My sister has said on a number of occasions, 'If I ate like Bec, I'd be skinny'. But, I'm not. I'm a healthy weight now, which is great, because for years I struggled terribly with my weight. And when I did, I never felt good about myself. However, although they may be linked, there is a difference between low self esteem, and anxiety and depression.
It's common!
The number of women I have consulted with in clinic who have been prescribed this medication or that is astounding to me. Particularly given Professor Irving Kirsch has completed wonderful reach to show what works best (and it's not medication!) So, let's take a look…
What can you do to help yourself?
Professor Irving Kirsch discovered that exercise, counselling and the being outdoors is potent therapy.
Exercise – Any kind of movement is great. Motion of the spine increases seratonin, a happy hormone. You may have noticed when you walk, the fog clears?
Counselling – Speaking with someone professionally trained to help can be priceless. Not just a trusted loved one (although this can be helpful too), but someone who can give you the tools and strategies to make real change in your life.
Being Outdoors – I've heard to called Nature Therapy, I think, and it can really help. Why? One of the reasons is Vitamin D. Vitamin D is essential for mental function. Did you know in countries like England there is something referred to as SADS – Seasonal Affective Disorder Syndrome. Through the winter, people who live in such cold climates, receive no Vitamin D. It literally and very sadly can cause people to commit suicide.
What else helps?
B6 in a B vitamin complex, Zinc and Omega 3s (like fish oil) are really important in helping your brain to make it's happy hormones, and I have seen supplementing with these critical nutrients literally turn people's lives around. Someone once commented that they 'are like anti-depressants'. Yes, absolutely they can be. It's amazing what your body and brain can do once it has the right fuel!
There absolutely is hope and help. If you are struggling, please reach out for professional help. I cannot emphasise how important this is. You don't need to struggle forever.
Feel free to share this link and don't forget to subscribe to the RSS feed for updates with each new post.
From PCOS to perfect health, with love,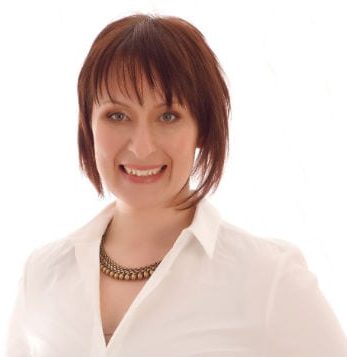 Dr. Rebecca Harwin
The PCOS Expert
Chiropractor & Bestselling Author of
Conquer Your PCOS Naturally
www.ConquerYourPCOSNaturally.com
P.S. To discover the#1 leading food cause of PCOS, one that can also contribute to altered brain function, head to this post now.
---
Love to pin? Share the love…