---
Hi there,
If you're having the lovely hot weather we're having today, I hope you're enjoying it 🙂 And speaking of joy, today I wanted to talk about something that can seriously stop you enjoying your life, from the little things to the big.
Today I wanted to talk about depression.
This illness can be mild, moderate or severe. It can be crippling, even life threatening. If you, or someone you know, has depression, you must take this seriously.
But are PCOS and depression linked? They certainly appear to be.
A study by Rasgon et states "Findings suggest a high prevalence of depression among women with PCOS, and an association between depression and PCOS markers."
These links may be due to insulin resistance, self esteem, stress, and more.
What are the signs and symptoms of stress and depression you should look out for?
Beyond Blue states that:
"Common behaviour associated with depression includes:
moodiness that is out of character
increased irritability and frustration
finding it hard to take minor personal criticisms
spending less time with friends and family
loss of interest in food, sex, exercise or other pleasurable activities
increased alcohol and drug use
staying home from work or school
increased physical health complaints like fatigue or pain
being reckless or taking unnecessary risks (e.g. driving fast or dangerously)
slowing down of thoughts and actions."
(see Beyond Blue's site by clicking here)
If you are suffering from depression, you need to know what to do about it.
Antidepressants are commonly prescribed, as while you may find them helpful, there is research you need to know about them too.
I heard Professor Irving Kirsch on ABC radio a couple of years ago discussing his research on how to stop depression and antidepressants. I know this is a controversial subject, but this article is worth reading. Click here to read what Professor Kirsch has to say.
An excerpt…
"Antidepressants are supposed to be the magic bullet for curing depression. But are they? I used to think so. As a clinical psychologist, I used to refer depressed clients to psychiatric colleagues to have them prescribed. But over the past decade, researchers have uncovered mounting evidence that they are not. It seems that we have been misled. Depression is not a brain disease, and chemicals don't cure it."
What else has been shown to help?
According to Professor Kirsch "Psychotherapy works, and some types of therapy have been shown to be much more effective than antidepressants over the long run. Physical exercise also works, and at least for mildly depressed people, there are self-help books like David Burns's Feeling Good, that have been tested in clinical trials and found to be effective. So if you're feeling blue, you may not have to take pills to get better. Instead, talk to your doctor about safer and more effective alternative treatments."
B6, Zinc, Omega 3s and Magnesium also may help.
If you have depression, please do not ignore it. Reach out, and seek help.
From PCOS to perfect health, with love,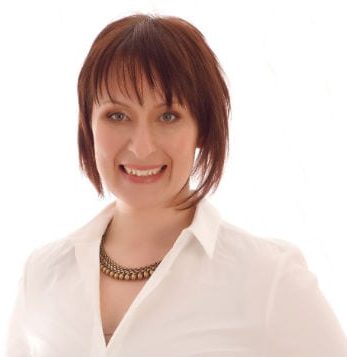 Dr. Rebecca Harwin
The PCOS Expert
Chiropractor & Bestselling Author of
Conquer Your PCOS Naturally
www.ConquerYourPCOSNaturally.com
P.S. For more success strategies and scientific secrets, head to our Facebook page and hit 'like'. There is so much more I have to share with you to balance your PCOS hormones!
---
Love to pin? Share the love…