---
Polycystic Ovary Syndrome (PCOS) is characterized by obesity, infertility, hirsutism and psychiatric disorders such as depression, anxiety, and bipolar disorder. Approximately 60% of women suffering from PCOS may exhibit symptoms of at least one mental illness.
In a recent study conducted at Columbia University School of Nursing, Prof. Nancy Reame MSN, Ph.D., FAAN said that the complications of PCOS are most likely responsible for the patient's psychiatric manifestation, with irregularities in the menstrual cycle having the most substantial relationship with these changes of mental status.
Professor Reame said, "We were surprised to find that menstrual abnormalities in women with PCOS was the strongest predictor for mental health issues, particularly when there are so many other symptoms—like beard growth and infertility—that can make a woman feel unfeminine."

PCOS and anxiety and depression have been linked in several ways, including:
1.    The hormonal changes in the body and mind may bring about anxiety.
2.    The symptoms of PCOS, such as hirsutism, acne, weight gain and an irregular menstrual cycle, may cause anxiety.
The belief is that the changes taking place in a woman's body, plus the signs and symptoms of PCOS, can affect the woman's social, emotional and physical life, possibly manifesting in mental health issues.
Bipolar disorder (BD) and PCOS
O'Donovan and team looked at the link between valproate (an anti-epileptic medication that is also used as a mood stabilizer in BD). Their results "suggest high rates of menstrual disturbances and polycystic ovary syndrome in women with bipolar disorder currently receiving valproate."
Another study carried out by Davari-Tanha Fate at Tehran University of Medical Sciences showed that the number of women who had bipolar disorder was higher amongst those also suffering from PCOS. Davari-Tanha concluded that psychiatric disorders should be considered in women with PCOS and need to be well managed.
What can be done?
Women who have a diagnosis of PCOS need to also be aware of their increased risk of anxiety and depression, and bipolar disorder. Being diagnosed with Polycystic Ovary Syndrome in itself can be a great shock, even a trigger for depressed or anxious thoughts. If you experience signs and symptoms of depression, anxiety or BD, please seek help from your qualified health professional as soon as possible. These illnesses are serious, and each can exacerbate PCOS, and vice versa.
Lifestyle changes can also help. In my article, 6 Simple Steps To Address Your PCOS Depression, I share a video with proven tips. These will also likely support you with anxiety.
 If you're like many women, you may be thinking… what's next!?
Education and support is my best answer. Read through my blog and connect with us at www.facebook.com/ConquerYourPCOS You are not alone and there is a light at the end of the mental health tunnel.
From PCOS to perfect health, with love,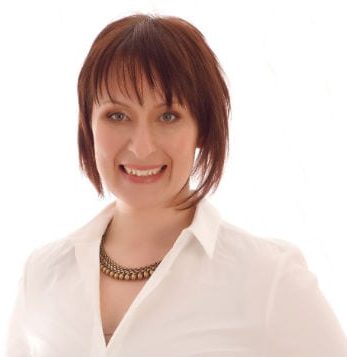 Dr. Rebecca Harwin
The PCOS Expert
Chiropractor & Bestselling Author of
Conquer Your PCOS Naturally
www.ConquerYourPCOSNaturally.com
---
Love to pin? Share the love…