---
What is oxidative stress?
You will have heard how important it is to include a lot of fruits and vegetables in your food plan. Perhaps you have heard it's important to take supplemental antioxidants? Maybe you have heard about 'super antioxidants', 'superfoods' or supplements that promise to make you look and feel younger. Our global society is full of advertisements − but short on explanations.
Photo by William Felker on Unsplash
Let's take a look at antioxidants − both natural and the supplemental variety − are why they are so important.
In nearly all of the essential biochemical reactions that occur in our bodies, there are transfers of electrons (negatively charged particles). When an electron, with its negative charge, is transferred to a molecule, that molecule is said to be 'REDuced' − because it becomes more negative. When a substance loses an electron, it becomes more positive and is referred to as being 'OXidised'. This category of biochemical reactions is called a REDOX reaction and is happening constantly in every cell of our body. These reactions occur predominantly in our mitochondria.
The mitochondria are featured in many basic biology classes as the 'powerhouse' or the 'battery packs' of the cells. The function of the mitochondria is to release the energy found in foods in a form that our cells can use. These functions come under the category of cellular respiration. In other words, this is how our cells 'breathe'.
During these redox reactions, by-products are produced called 'free radicals'. A free radical has one extra electron (unpaired electron) and that makes it unstable and reactive.
There are various types of free radicals: There are the Reactive Oxygen Species (ROS) and the Reactive Nitrogen Species (RNS) and others. Perhaps, you've heard the phrase "nature abhors a vacuum"? Well, nature doesn't much like an unpaired electron either, and that is why free radicals are so unstable. They need to 'grab' an electron − and they will from any nearby molecule…
Photo by Rhett Wesley on Unsplash
This is what causes damage, as a free radical will grab an electron from DNA, a nearby protein or lipid/fatty acid… or anything else it can. In the process of grabbing the electron, the free radical damages the DNA, the protein or the lipid/fatty acid, and that damages the cells, the tissues, and the organs.
The mitochondria can be particularly damaged as so many redox reactions take place there. When enough mitochondria become damaged, there is a decrease in the amount of energy produced, and even more damage results. The 'powerhouse' gets switched off − there's no more 'juice' in the battery. And it's the build-up of this oxidative stress that we call 'inflammation'.
Our body has a great ability to compensate and repair the damage, but eventually, we (and our cells) can no longer compensate and the level of inflammation in our body increases. The oxidative stress our cells and tissues undergo can, in the end, result in a large number of different diseases − including PCOS, heart disease, diabetes, metabolic syndrome, infertility, and obesity.
What conditions you (may) develop depends on many factors, including your 'book of life' (your genes), your exposure to various toxins, any deficiencies, stress, and how active you are (or aren't). It is important to remember that free radicals DO perform vital functions in the body − in killing off viruses and bacteria, in the immune response and in cell communication. On the downside, free radicals are thought to be involved in the aging process. One theory proposes that aging is the accumulation of the damaging effects of free radicals.
Photo by Thomas Kinto on Unsplash
While free radical production is a natural and at times advantageous process, when it becomes excessive it becomes a serious problem. But nature, as she tends to do, provides a natural control mechanism for reducing free radical damage…
There are a number of systems, called antioxidant systems, designed to limit and 'mop up' free radical damage. Some of the most important antioxidants naturally found in the body are glutathione, CoQ10, vitamins A, C and E, niacin, ferritin, and the trace mineral selenium. In addition, the omega-3 fats in fish oils are wonderful at protecting against the damaging effects of free radicals, and in reducing inflammation.
Under healthy conditions, these natural antioxidants help to prevent just the sort of damage we just talked about. Even more impressive is the fact that many of these natural antioxidants can be efficiently recycled. However, while these natural antioxidants can be recycled, they can also be overwhelmed by free radicals, particularly once the inflammatory process has set in.
Where do free radicals come from?
Our environment contains many toxins, heavy metals, and man-made synthetic substances which promote oxidation and are known to be pro-inflammatory (cause inflammation).
For example, among the cells of the immune system, there are cells that, when exposed to toxins in the air, tend to favour a pro-inflammatory response. If these types of immune cells are stimulated often enough, asthma may result. Fat cells tend to promote inflammation − being overweight can essentially be described as a "pro-inflammatory state". Sleep apnoea, often seen in PCOS, is also seen as a "pro-inflammatory state". Other chronic conditions seen in PCOS − metabolic syndrome, high blood pressure, and diabetes − are also pro-inflammatory states.
Photo by rawpixel on Unsplash
Why have chronic disease and inflammation become such an epidemic?
One theory is called the 'nutrition transition', or the switch from a vegetable and fruit-based food plan to one that is high in meat, sugar, saturated fats and salt.
Interestingly, an improved food plan, tobacco cessation and increased physical activity may prevent up to 80% of cases of coronary artery disease and 90% of diabetes. Other reasons cited for the increase in chronic disease, and which increase free radical damage, include tobacco use, increased stress, environmental toxins and a lack of exercise. The increase in obesity − tied to many other factors (of course) tends to be the single most common factor in chronic disease.
The last century has seen the rise of chronic diseases, known as 'the diseases of modern civilisation', some of which were never seen, or was exceedingly rare, before. Ancient humans used to consume roughly the same amount of omega-6 and omega-3 fats. Studies indicate they ate about a 1:1 ratio.
Modern humans consume more than 15 times more omega-6 fats than omega-3 fats − a 15:1 ratio. In some countries, people consume 20 times more omega-6 than omega-3! In those countries where the ratio of omega-6 to omega-3 is more than 4:1, there is a corresponding increase in chronic dis-ease.50 Ancient humans died from trauma and infections, but they did NOT die from chronic disease.
What does all of this have to do with PCOS?
While we don't intricately understand all the mechanisms involved in the development of PCOS, oxidative stress and inflammation are two important drivers. As mentioned, conditions associated with PCOS, and PCOS itself, have been found to be connected to high levels of oxidative stress and the resulting inflammation.
What can you do to reduce oxidative stress and inflammation?
One of the most important things you can do is adopt an anti-inflammatory food plan. But before we get into the types of foods that are anti-inflammatory, a word about omega-6 and omega-3 essential fatty acids is needed.
Essential fatty acids (EFAs) are a type of fatty acid that can't be made by your body and must be obtained from the foods you eat. If these fats are not in your food plan, they are not in your body. Most important for their effects on inflammation are the omega-3, omega-6, and omega-9 fats. (The main source of omega-9 fats, an anti-inflammatory fat, is olive oil).
Omega-3 fats are used by the body to make substances that are anti-inflammatory (they reduce inflammation) while omega-6 fats tend to be funnelled into substances that are proinflammatory (they increase inflammation).
The critical issue lies in the ratio of omega-6 and omega-3 fatty acids we ingest and absorb. Omega-6 fats are very readily found in foods − most vegetable oils, for example. Omega-6 fats are also found in high amounts in meat − particularly red meat from cows raised eating non-grass foods. The omega-3 fats, on the other hand, are found mainly in fish. The tendency over the last century has been for increasing amounts of omega-6 fats relative to omega-3 fats in our food plan. It is this skewed ratio that is so very important and tips the balance towards one of inflammation.
An anti-inflammatory food plan increases the amount of omega-3 fats, often by supplementing with fish oils. Olive oil is also included as the omega-9 fats in this oil have anti-inflammatory properties. Other anti-inflammatory foods include fruits, berries and vegetables (especially the leafy green variety), nuts, brown rice, lean (organic, free-range) poultry, wild-caught fish and seafood, soy foods such as tempeh, legumes such as lentils and beans, green tea, fruit and vegetable juices and a lot of pure water.
Many herbs and spices are anti-inflammatory as well. You can use them in your cooking to add flavour and variety. These herbs and spices include curcumin, ginger, paprika, dill, mint, thyme, marjoram, oregano, basil, rosemary, parsley, celery, onions, and garlic.
Organic foods are highly recommended. You can grow your own vegetables − this not only makes them affordable and guarantees better quality, but tending to your garden can be therapeutic as well. Simple, whole foods − as pesticide and toxin free as you can find − will not only reduce your inflammation and help you lose weight, the process of cooking the food also gives you control over what you eat and how you eat it.
Although we live in a vastly different world to the world of the past, we can improve many areas important in our health. It is a simple idea, yet not always so simple to incorporate into our lives. The fact is, eating more like your grandparents did can be a big boost to your health and vitality. Improving your anti-inflammatory lifestyle and decreasing your inflammation and oxidative stress will improve your PCOS, and so much more.
(excerpt from chapter 7 of Conquer Your PCOS Naturally)
From PCOS to perfect health, with love,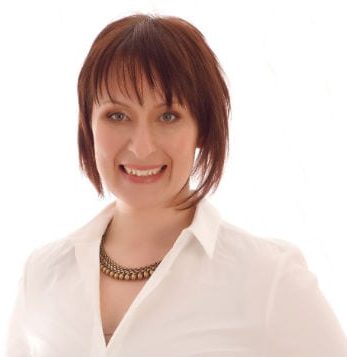 Dr. Rebecca Harwin
The PCOS Expert
Chiropractor & Bestselling Author of
Conquer Your PCOS Naturally
www.ConquerYourPCOSNaturally.com
---
Love to pin? Share the love…