---
Are you ovulating with PCOS?
Great question!
Some women do, some don't, and it's important that you know. It is a sign that your body is working well and, of course, is essential if you are trying to conceive.
What doesn't help you know if you are ovulating with PCOS…
The trouble is, ovulation predictor kits are notoriously inaccurate in women with PCOS due to the effects of the hormone, luteinising hormone (LH). See, these kits measure LH levels. So our high levels can give inaccurate results, leading to potential false positives around ovulating with PCOS.So, So… What does work?
How can you tell without these kits?
I've recorded this video to share 6 ways that will help you know if you are ovulating with PCOS.
Prefer to read? Here's the transcription:
"Hi. This is Dr. Rebecca Harwin from ConquerYourPCOSNaturally.com. Today, I want to talk about ovulation and how to actually know that you're ovulating. Many women with PCOS don't ovulate at all or ovulate infrequently, which makes it quite difficult to track. We also know ovulation testing kits just don't work for many people with PCOS and measure hormone follicle and lutenising hormone (LH), which is already higher in these women so notoriously inaccurate.
How do you actually tell if you're ovulating?
If you have a period obviously you are more likely to ovulate, but this isn't guaranteed. Tracking your cycle is really important. There are two things that you need to look out for while you're tracking your cycle. The first is your temperature. Initially, after you ovulate, there will be a slight dip in your temperature and then an increase in temperature and this is due to progesterone. Now to know that you have ovulated, you need to have a spike your temperature and need to maintain for at least three days.
The next thing in tracking your is cervical mucous. Cervical mucous around the time that you ovulate becomes what they refer to as egg white, so it's quite stringy. Before you go to the toilet or look on your toilet paper, you should notice there's a slight stringy (there can actually be quite a lot at times), but it's a stringy type of mucous. It will be translucent as well. This is a pretty good indication when combined with temperature changes, that ovulation is happening.
The next thing is that you can also have a feel of your cervix. Insert a clean finger inside and around the time you ovulate, you notice some changes. Your cervix will feel soft. When you are ovulating, your cervix feels soft like your lips. When you're not ovulating, it will feel harder, more like the tip of your nose. It will also feel lower, it will feel open, and it will feel wet.
You can also have blood tests taken. Normally they are taken on day 21 of your cycle, and if they notice an increase in your progesterone this is a pretty good sign that you've ovulated. The trouble with PCOS is, that cycles can be quite irregular, so getting that 21-day test done often just isn't done at the right time.
The next couple of things that are often are overlooked are feelings.
How do you feel?
Around the time that you ovulate, you will tend to feel quite sexy, quite frisky, so take a note of these feelings as well.
The last thing is that normally around the time you ovulate, your partner actually notices some changes, or you may notice some changes in them. They might start to be more amorous as well, but also more protective of you.
Look out for these six signs of ovulation. They're a pretty good guide to what's going on.
Remember to subscribe to my YouTube channel so you can catch helpful videos and always feel free to share. Thanks."
From PCOS to perfect health, with love,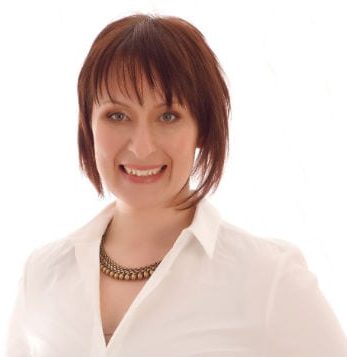 Dr. Rebecca Harwin
The PCOS Expert
Chiropractor & Bestselling Author of
Conquer Your PCOS Naturally
www.ConquerYourPCOSNaturally.com
P.S. Want more information about ovulating with PCOS because you want to become a Mum?
For this and more information about tracking your cycle, to find out if you are ovulating with PCOS, and to discover how to significantly boost your chances of becoming a Mum and holding your miracle baby in your arms, I've created a From PCOS To Pregnancy Program.  This is specifically and uniquely written for women with Polycystic Ovary Syndrome who want to conceive. This information has already helped many women with PCOS to successfully conceive!
---
Love to pin? Share the love…