---
Ovarian drilling in PCOS… What is it, what does it do, and why has it been used traditionally to help?
Laparoscopic ovarian drilling (LOD) is a surgical procedure sometimes used in the treatment and management of Polycystic Ovary Syndrome (PCOS). While it is used to trigger ovulation in women who experience anovulation (a lack of ovulation) even following weight loss and the use of fertility medications, they are potential other benefits – and complications – for women with PCOS. We'll get these this shortly, but first…
What does the procedure involve?
As AttainFertility.com explains:
1.   Your surgeon makes a small incision below your belly button.
2.  He or she inserts a tube into your abdomen, filling it with carbon dioxide. This inflates your abdomen and prevents damage to your internal organs.
3.  A thin telescope with a camera attached is inserted into your abdomen, allowing your surgeon to view your internal organs and ovaries. Guided by the camera, the surgeon inserts special tools and uses an electric current to make very small holes on your ovaries.
Why has ovarian drilling been traditionally recommended?
In PCOS, the outer ovarian tissue can be thicker, making it harder for an egg to, essentially, escape. Ovarian drilling in PCOS destroys part of this tissue and so may trigger ovulation, and boost conception chances.
Plus…
A long-term follow-up study in The Journal of Human Reproduction looked at hormonal changes after this procedure. They noted the LH:FSH (luteinising hormone : follicle stimulating hormone) ratio, blood concentrations of LH and testosterone, and FAI (free androgen index) decreased significantly, that mean ovarian volume decreased significantly, and that these changes were maintained in the longer term. This is potentially profound for women with PCOS.
Ovarian drilling in PCOS is one of the last treatment options considered for women who do not respond to conservative therapy and lifestyle approaches. And even if ovarian drilling yields the desired effects, there are still potential complications that need to be considered in making the decision to proceed.
Laparoscopic ovarian drilling can lead to the development of ovarian scarring and adhesions, which can further adversely affect fertility and cause pain.
Still feel that ovarian drilling is your best bet? There is another option.
Transvaginal hydrolaparoscopy (THL) ovarian drilling (that's a mouthful!) achieves the same outcome, i.e. the ovaries are drilled. Yet by going through the vagina the risks are reduced.
According to Hirano and team…
"Transvaginal hydrolaparoscopy is a less traumatic technique than standard laparoscopy, which can minimize the risks including major vascular injuries and gastrointestinal injuries that occurred even in diagnostic laparoscopy."
This technique has also been shown to reduce adhesion formation.
Comparison of the path of entry to the ovary in ovarian drilling:

If you do experience abdominal and ovarian adhesions, you may consider surgery to remove these. However, the very surgery can create more of the same. I know women who swear by Maya massage and my article here might give you insight into another avenue:
From PCOS to perfect health, with love,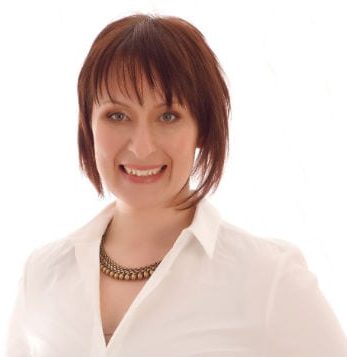 Dr. Rebecca Harwin
The PCOS Expert
Chiropractor & Bestselling Author of
Conquer Your PCOS Naturally
www.ConquerYourPCOSNaturally.com
---
Love to pin? Share the love…