---
Are there natural methods to help PCOS migraine signs, symptoms and pain?
Absolutely!
Rather than relying on prescribed or over-the-counter medication for migraine relief with their potential adverse side effects, seeking the cause of your migraines and using natural remedies where needed are powerful and effective strategies for many women.
Oestrogen dominance
Women with PCOS are likely to suffer from a hormonal imbalance known as oestrogen dominance, which can cause migraines. If you want to know more about this issue, my article Oestrogen Dominance and PCOS: What It Is & What To Do About It will help.
Magnesium
Migraines in some appear to be due to a magnesium deficiency. And PCOS sufferers have been found to be more likely to have lower blood levels of magnesium.
Serotonin
Low serotonin levels, one of our 'happy hormones', has also been linked to migraines. Stress and lack of activity can cause low levels, and women with PCOS are more likely to suffer from stress, depression, and anxiety…
As you can see, there are certainly potential links between PCOS and migraines. So…
What strategies can help to reduce, even eliminate, migraines?
Here are six key steps that can help you reduce your migraine intensity and frequency.
Relaxation
Relaxation techniques to reduce stress can help as stress can be a strong trigger in migraines.
Relaxation techniques include meditation, listening to nature sounds, and laying in complete peace and quiet. Yoga is great for reducing both mental and physical stress.
Supplementation

Omega 3 fats such as fish oil and olive oil may help to reduce migraine frequency and intensity.
Magnesium can really help those who are deficient, as I often see in clinic.
Food
Natural ginger acts as an anti-inflammatory and has been reported through the ages to help migraine. I love ginger thinly sliced and placed in the bottom of a cup of hot water with some honey.
I have had two patients tell me that smelling a green capsicum helps. Now I grant you, this does sound incredibly odd. However, being a migraine sufferer myself, I think it's worth a try 🙂
The article Foods and supplements in the management of migraine headaches, published in The Journal Of Clinical Pain, says:
A detailed nutritional history is helpful in identifying food triggers. Although the data surrounding the role of certain foods and substances in triggering headaches is controversial, certain subsets of patients may be sensitive to phenylethylamine, tyramine, aspartame, monosodium glutamate, nitrates, nitrites, alcohol, and caffeine. The available evidence for the efficacy of certain vitamins and supplements in preventing migraines supports the use of these agents in the migraine treatment.
The identification of food triggers, with the help of food diaries, is an inexpensive way to reduce migraine headaches. We also recommend the use of the following supplements in the preventative treatment of migraines, in decreasing order of preference: magnesium, Petasites hybridus, feverfew, coenzyme Q10, riboflavin, and alpha lipoic acid.
Keeping a migraine diary can be very insightful and really help to highlight any food triggers. Once identified, these can be removed and the results can be astounding.
Caffeine and Hydration
Headaches can be brought on by dehydration so it is best to stay hydrated. Interestingly though, for some people, tea or coffee can be helpful. When I used to have migraines, at the first sign of the prodrome, a cup of high-quality coffee and some water can really help.
Chiropractic Care
Chiropractic care has been shown to reduce the frequency of migraines. In clinic, I'd sometimes see someone's migraine literally melt away in my hands. Now, it would be lovely if this helped every time (and it doesn't), but I and other Chiropractors have been able to reduce, even completely eliminate, migraines with Chiropractic adjustments. Postural advice, stress reduction and stretching may also help.
Using some of the suggestions above will help to reduce, relieve or eliminate migraines. It is important to try these techniques before the pain becomes severe.
From PCOS to perfect health, with love,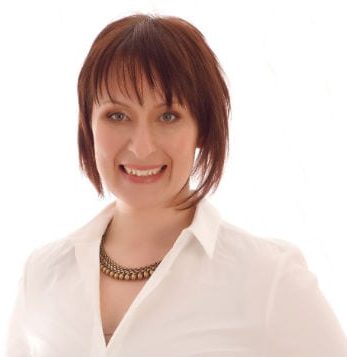 Dr. Rebecca Harwin
The PCOS Expert
Chiropractor & Bestselling Author of
Conquer Your PCOS Naturally
www.ConquerYourPCOSNaturally.com
P.S. Products like peppermint and ginger tea may help to reduce the nausea symptoms caused by a migraine. Remember to take note of what helps, and try not to combine too many approaches as it may either cause sensory overload or stop you from working out exactly what works for you.
---
Love to pin? Share the love…