---
I received a message today from a lovely friend about a diagnosis of fibroids, and it got me thinking. If you're like me, you may have worried from time to time about the future consequences of PCOS, and what this may mean for your body and your health.
Now fibroids are a big potential sign of oestrogen dominance, as are PCOS, breast cancer, endometriosis, menstrual clotting, painful or heavy periods, migraine and 'lumpy' breasts. Yet, many women haven't heard of this serious condition… and it is common. Especially in Polycystic Ovary Syndrome.
You can read more about oestrogen dominance and PCOS in my article here. Today I wanted to talk about the link between oestrogen dominance and inflammation, ever so common – and usually overlooked – in PCOS. It's serendipitous when two things happen within an hour of each other, so when my friend contacted me, and I read the article Oestrogen Excess – But Not As We Know It, I wanted to share some key tidbits with you.
"It seems the most useful way to assess female hormones is astute clinical observation of PCOS signs, symptoms and conditions, with testing as a supportive measure."
"The novel insight from recent scientific research into the importance of inflammation in driving oestrogen excess in the tissues makes the inclusion of anti-inflammatory herbs a highly useful strategy. Herbs such as turmeric, rosemary, and milk thistle are useful anti-inflammatories while modulating oestrogen receptor function."
I've talked about magnesium deficiency in PCOS before, and lower than ideal levels of this critical nutrient can aggravate oestrogen dominance as well. And with both inflammation and magnesium deficiency common in PCOS, oestrogen dominance is a very real issue, compounded cruelly by more than one factor.
There is much you can do to naturally reduce oestrogen dominance – supplementing with magnesium, anti-inflammatories,  and a professional, guided detoxification can change lives. It is also a powerful way to reduce your disease risk.
It can be a complex picture, with gut issues, toxins, overweight (did you know your body can convert excessive testosterone to excessive oestrogen in your fat cells by a process called "extra-glandular aromatization"), food habits, plastics all contributing.
The great news is, there is much you can do. You don't need to suffer from oestrogen dominance or the potential health consequences that come with it.
From PCOS to perfect health, with love,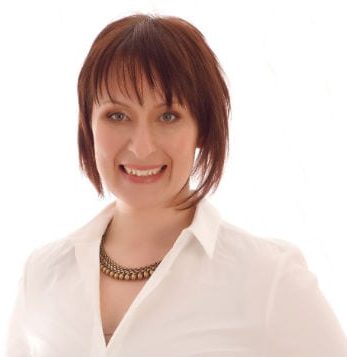 Dr. Rebecca Harwin
The PCOS Expert
Chiropractor & Bestselling Author of
Conquer Your PCOS Naturally
www.ConquerYourPCOSNaturally.com
* courtesy of Metagenics "Oestrogen Excess – But Not As We Know It"
---
Love to pin? Share the love…