---
Polycystic Ovary Syndrome (PCOS), and struggling to become a mum?
You are not alone.
I talk with and help many women with PCOS who are struggling with infertility too.
In fact, PCOS is the major reason that women with anovulatory infertility (infertility due to the lack of a egg being produced) present to infertility clinics! PCOS is one of the major causes of infertility across the board, and it also increases your risk of miscarriage, recurrent miscarriage and pregnancy complications too. If you don't take the right fertility boosting steps, this may mean you really do have trouble becoming a mum.
The great news is there are steps you can to naturally boost your fertility, before it comes to that dreaded need to get invasive medical help.
Let's look at the top 3 mistakes women with PCOS make when trying to become pregnant:
1) Forgetting that the female body is critical to baby-making success.
When you are trying to become pregnant you really need to focus on your health. I know that things can become overwhelming, and that there is a great urge to just think about your baby-to-be. However, the greater your wellbeing, the greater your chances of conceiving and carrying your baby through to a healthy, safe birth.
2) Not considering your food plan.
What you eat – and don't eat – are significant foundation steps to improve natural fertility. This is often overlooked as it is not considered powerful enough. It is! You can discover more about what to include in your food plan by downloading my free PCOS and fertility report 'How To Have Babies, Even With PCOS'.
3) Not managing your stress levels well.
Infertility can create great levels of stress. The unfortunate part is that stress can increase insulin resistance and reduce your fertility further, cause depression which can reduce libido, and once you conceive it change your growing babies brain to a more stressed state.
Infertility is a potentially devastating issue, and these 3 mistakes are common. If you identify with any of these, taking steps to address them can really help your PCOS and fertility chances.
I've been working with women with PCOS for many years. In fact, I've been a clinician for 10 years. I've been privileged to help previously infertile women become mums, just like Tennille –
"I wanted to send to you an email to personally thank you for all the help and information. I have PCOS. I have known I had it since I was 16, I'm now 24. My partner and I have been trying to fall pregnant for the past 3.5 years with no luck.
I decided to read and follow your tips and advice. I have had a much better understanding of PCOS and why i had all these horrible symptoms. I've lost 10kgs. I'm getting married in 3 weeks and I wanted to look good. My acne cleared up, and my facial hair is not as bad.
But what I really wanted to thank you for is today, 3 weeks from our wedding, I found out I am pregnant. Never thought it would happen especially naturally, we had planned to get fertility treatment as soon as we got back from honeymoon.
So thank you again you have help another PCOS sufferer achieve a miracle."
Tennille Brownsey QLD, Australia
There is hope.
Don't forget, you can download my PCOS fertility special report 'How To Have Babies, Even With PCOS' by clicking here now. And I've decided to make it free.
From PCOS to perfect health, with love,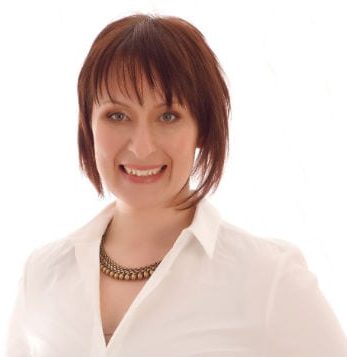 Dr. Rebecca Harwin
The PCOS Expert
Chiropractor & Bestselling Author of
Conquer Your PCOS Naturally
www.ConquerYourPCOSNaturally.com
P.S. For more success strategies and scientific secrets, head to our Facebook page and hit 'like'. There is so much more I have to share with you to balance your PCOS hormones!
---
Love to pin? Share the love…