---
Could migraines and Polycystic Ovary Syndrome be linked? And if so, how? These two problems seem so very different, don't they?
Migraines and Polycystic Ovary Syndrome… I can hear you screaming, NOT another thing!! The great news is, there are potent steps you can take to reduce – even eliminate – your migraines, but let's take a look at this seemingly unlikely potential link in a little more detail.
What Is A Migraine?
A migraine headache can be debilitating, very painful health challenge. These intense headaches are often described as throbbing, stabbing or sharp pain. Some describe the pain as feeling a heavy heartbeat in one or both temples. The majority of migraines are classified as unilateral, which means that they occur on one side of the head. The side can vary for each migraine episode. Roughly 60-percent of migraine sufferers experience 'warning signs' that a migraine is imminent.
If you are a migraine sufferer, you already know there is a difference between this type of a headache and others.
I remember once telling my husband that my 'numb was nosey'. I was trying to say that with my migraine, one side of my nose felt numb, but my words failed me.
This is not uncommon in migraines.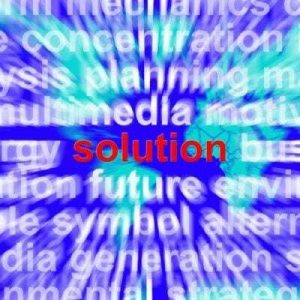 At different times, I also suffered from wiggly vision, tunnel vision, a feeling that I was not quite in the world – I could see people were talking to me, but not make out what they were saying and I felt disconnected from normal stimuli.
At times I had thumping headaches and at other times just the prodrome (those weird changes that some migraines have, that happen before the onset of a headache. I always had these.) I was light and noise sensitivity. They were incapacitating and horrible.
How Might Migraines And Polycystic Ovary Syndrome Be Linked?
Women with PCOS are often 'oestrogen dominant', a sign of which can be migraine headaches. PCOS sufferers are also more likely to suffer from depression (and so low serotonin) and low magnesium levels. I discuss this more shortly.
Migraine Symptoms
The symptoms of a migraine vary from person to person.
For the majority of migraine sufferers, there is a prodrome prior to a headache. The prodrome is like a warning of an imminent migraine. It includes signs and symptoms like sensitivity to light and/or sound, stiffness in the neck, nausea, vomiting, blurred or double vision, and/or tunnel vision.
Some sufferers experience what is called an aura. This is where minor hallucinations occur or other symptoms such as vision loss, tingling sensations, and numbness or speech difficulties.
I remember my first migraine.
I was meeting a friend at a shopping centre. I developed tunnel vision, intense light sensitivity, I could see people talking to me but I couldn't hear nor make sense of what they were saying. I felt off balance, nauseous, unable to concentrate. I also experienced tingling in my left fingers.
All I could do was find a dark, quiet room and hide from the world. Luckily my friend lived close to the shopping centre.
The doctor had no idea what had happened to me. It was only when I experienced another more classic migraine – the night before an exam on headaches – that I realised what had happened.
Since this time, whenever I experienced a migraine, my vision started to quiver, one side of my nose and fingers often started to feel numb, my balance became off-kilter, or my speech altered. I knew a migraine was imminent.
If I could see a Chiropractor to get adjusted immediately, take a painkiller (one of the few times I resort to medication) and go to bed or laid down in a dark, quiet room – ASAP – that could stop a migraine setting in. If I didn't do these things immediately, the head pounding part of a migraine would usually start and it would have to run its course.
The great thing is, I have now not experienced a migraine in years. How can this be? By addressing the cause or causes of your migraine, you can reduce – even completely eliminate – them.
So, let's look at the causes of a migraine…
Causes of the links between Migraines and Polycystic Ovary Syndrome
There are several theories and possible contributing factors for migraine.
In women, hormonal changes are a significant factor. A higher level of oestrogen ('oestrogen dominance') can cause migraine headaches. To find out more about the oestrogen dominance so common in women with PCOS, visit my post 6 Top Steps To Reduce Estrogen Dominance.
Other known causes may include food additives, stress, and changes in sleep patterns, alcoholic beverages, and some medications. In some people, migraines certainly may have a genetic component.
Low magnesium levels are also implicated, as this can adversely impact on the relaxation of the blood vessels in the brain.
Subluxations ('jammed joints') in the upper neck and middle back are commonly found in people with migraine, and Chiropractic adjustments have been shown to help.
Low serotonin (a 'happy hormone') has also been implicated.
Common Triggers
Some migraine suffers notice migraine triggers. For some, this may be food or wine related, induced by stress or lack of sleep. It is important to become aware of triggers so you can avoid them.
Completing a migraine diary, like the one at www.Migraine.ie can really help.
Note:
It is important to seek advice from your health professional if you experience visual problems, numbness, and tingling or speech problems. These symptoms may require urgent further assessment and testing.
Next time, I'll reveal natural PCOS treatments for helping migraine.
Until then,
From PCOS to perfect health, with love,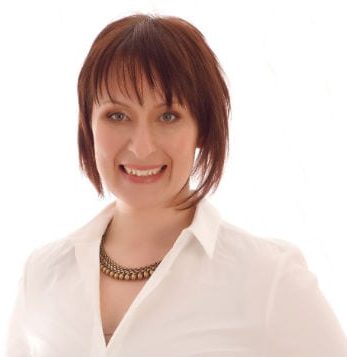 Dr. Rebecca Harwin
The PCOS Expert
Chiropractor & Bestselling Author of
Conquer Your PCOS Naturally
www.ConquerYourPCOSNaturally.com
P.S. Migraines and Polycystic Ovary Syndrome may be linked for you. You may be thinking 'Not another thing to deal with! It's so unfair,' but if oestrogen dominance is the cause, if you fix your oestrogen dominance, you fix your migraines. And from both a clinical and personal perspective, this is fantastic!
---
Love to pin? Share the love…