---
Today's interview is with Melissa Christie, Founder of PCOS Pathways and creator of The PCOS Journal. She, too, has been through some incredibly challenging experienced related to PCOS and is motivated to help other women with Polycystic Ovary Syndrome to get back control of their health and their lives.
Some of the transcript has been gently tweaked to read better (and I apologise that some tech hitches affected the recording, the transcript is below the video):
Dr. Rebecca Harwin: Hi this is Dr. Rebecca Harwin for Conquer your PCOS Naturally. Today we get to interview the PCOS warrior and author of the beautiful The PCOS Journal. Melissa Christie, founder of PCOS Pathways, welcome to our broadcast.
Melissa C: Thank you so much, Rebecca. It's so nice to be here.I really appreciate it. Thank you.
Dr. Rebecca Harwin: One of the things I love about your story is that you are a woman with PCOS and that you take steps to dramatically change your wellbeing and your life. So, I wondered if you'd tell us a little bit about your back story?
Melissa C: Yeah, sure, I'd love to. Well, I was diagnosed in 2012. And right away, I mean to be honest, I was kind of relieved when I got the diagnosis because I felt like this finally explains me and I can do something about it. And so I really instantly just delved into what I could do. And I spent the next few years exploring some different options, each with kind of varying degrees of success.
But then in 2015 I was travelling with my husband… Prior to travelling I had been using Ayurveda which is a traditional Indian medicine and I had some really great success with that. Like my cycle was down to a normal range, my ovaries were no longer polycystic. You know I had some good results, it was still a way to go though, but when we went travelling … I mean we went backpacking for almost a year, and I just couldn't take all these medicines with me.
And so a few months into travelling I was in China and my symptoms were kind of out of control like the worst ever kind of thing. Like my cycle was really long for me, I put on weight, my acne was pretty gross and I was super moody … like, moody-like extremes. I didn't feel good, I didn't feel healthy. So, we were in China, I thought maybe I'll check out Chinese medicine. I managed to find a really great practitioner where we were and she gave me this really strong brew of tea, and she knew we weren't gonna be in China for long and then we were gonna fly to Naples to go trekking.
On my next cycle or the one after that, we'd want to try to conceive a baby. We sort of wanted to conceive while we were travelling, but I needed to be healthier. So she gave me this medicine, and it just worked for me. I went straight for a 28-day cycle which for me was unheard of. Like even when my cycle was good, it was never 28 days, you know? And so that was really unheard of for me. I felt really good. We went trekking in Naples, I kept taking it, and then in my next cycle I was just super fortunate to just … I conceived. Right away. It was just …
I had just been so lucky to find this medicine that really worked for me. Not to say that it would work for everyone else, we're all different, but it worked for me. So we were quite elated. Then we continued travelling, and when we got to India… I had my first trimester in India. It was a tough trimester. I was really, really sick. At the end of it at that 12 week scan, we'd found out that the baby had died. So it was … Devastating. Really, really devastating.
And so we went through this kind of really intense experience and grief while in India which was just so foreign to where we were from. So I had to have (surgery) in India to remove the baby. We considered coming home, but we just sort of realised … a friend kind of talked to me about it, and I realised that if we came home it would have been such a sad reason to come home. I didn't care about travelling anymore. Of course I was just shrouded in grief, but we decided we would keep travelling as it just seemed a bit nicer than coming home for such a sad reason.
We went onto Europe, and I was dealing with this grief, but I was also terrified, you know? And other women who have PCOS or other fertility issues will totally relate to this. I'm sure I was really scared that this would happen to me again because I knew I had probably miscarried because of my PCOS. We have almost twice the likelihood of miscarrying. And so I just … I was terrified that I wouldn't be able to conceive again, and that if I did I would experience a miscarriage again.
So I very seriously wanted to heal my PCOS. I'd always been quite serious about it, but this was just a whole other level. And because I was overseas, I wasn't around my normal practitioners. And so in a way, I kind of had to fend for myself. I had the support of my wonderful husband and also the doctors I had in India were wonderful. The doctor who did my surgery, she was just incredible and gave me fantastic advice. I felt like I was really on my own to try and solve this. So I delved really deep on the internet, and I quickly found that … This was a few years ago so it was different, and things have come a long way. There was a lot of good information out there. There was also … Not that much information out there. There were some great resources that you really had to dig deep to find them and work at how to kind of find them.
And so I went on a massive healing journey and learned so much about PCOS and about my own body. But there were things that I really wanted that I couldn't get. There was support I wanted that I couldn't get, and I remember saying to my husband at the time, "When I feel better," 'cause I was still really grieving, "When I feel better, I really want to contribute to changing this because I think women with PCOS deserve better." Look how many of them there are, you know? We're losing babies, you know? This is a really serious condition, and we need support. I really want to contribute to changing that.
I went on this healing journey and I was very fortunate that five months later I conceived again right away as soon as we started trying again. I was with Chinese medicine. It just worked for me. I went on to have my son. Having him just … I mean, I was grieving. It wasn't until after he was born … Maybe a month or two after he was born, that I felt like I had come out the other side of my grief, really. I was just flooded, actually, with so much motivation and determination. I look back at before I had a baby, and a lot of people say this, what was I sort of doing with my time. I have that time now because then you have a baby and you have the time while they're asleep, really.
I delved into creating PCOS Pathways and started thinking about what support tools that I wanted to make, and that's when I kind of came up with the idea of making 2019 The PCOS Journal. We had a pretty amazing journey because it's been really healing, but … When I lost that baby, the really overwhelming feeling was that I felt like I had no purpose. I knew in the back of my mind that that wasn't true. Of course, I had purpose. That was the feeling in my heart. Going on to having my son, obviously, purpose gets contributed to that experience.
So creating this journal and PCOS Pathways, that terrible experience, it really changed my whole life. It changed the course of my whole life, and now I'm connected with all these women with PCOS and I'm part of this community, and I'm hopefully helping women in this community so yeah…
Dr. Rebecca Harwin: I saw that there is a PCOS Journey group on Facebook to give women that support. So part of this journey, what exactly do you want to accomplish with the website with and what are you doing online?
Melissa C: I want women to feel empowered with knowledge. I want women to understand also the power of taking ownership of your health. Because I've looked back on my journey, and I've looked at where I was: so lost, so overwhelmed by my symptoms. Unsure of what steps to take and what was affecting what. I look back at that women, and I look at where I am now and don't get me wrong, I am a work in progress. I still have PCOS. I still have symptoms that I'm working on, and it can be up and down for me.
I look at where I am now, and even though I still have PCOS, I feel really strong. I feel really empowered. I feel like I'm in control of my health. I have looked at what it is that has caused that for me. What are the changes that I've made? And the changes I've made is that I have taken ownership of health, and I have endeavoured to understand the condition and understand my options.
Like I said to you, I've worked my way through a lot of different options. So doing that has made me realise, "God, there is not one answer," and I think we all know that.
Things that work for someone else, and it doesn't work for us, but I don't want them to lose hope when that happens to them because, if something doesn't work for you, in a way it's a good thing because it means you can rule it out. And now you are honing in on what will work for you, and there are a lot of options. And a lot of women don't know that. That's part of what I'm doing here. The journal is … It's a day planner, right? So it's made into 2019. You can record appointments, it's like a normal day planner, but it's specific to PCOS and it's filled with information about PCOS and about our treatment options.
I really want women to understand that there's more than western medicine, there's more than naturopathy. Both valid options, but did you know there's Ayurveda, did you know there's Chinese medicine, did you know the power of meditation and relaxation and mindfulness for PCOS, do you know the power of yoga for PCOS? There's research supporting just how powerful yoga can be for PCOS so I explore all these different options throughout the journal.
Then as you mentioned, I've created a Facebook group. It's a book club. It's called The PCOS Journal Book Club. Because the journal's dated to 2019, we're going to be reading the same information together, all of us. So I thought it would be nice to have this place where we can go on that journey together, and we can explore those good old tidbits of information a bit further because … I delve deep in some sections of the journal, but also scattered throughout the journal are just little tips. Little bits of information about specific herbs or supplements or drugs or…
Dr. Rebecca Harwin: Yoga poses. There's so much information in there. It's amazing. Even recipes for women with PCOS.
Melissa C: Yeah, thank you. Yes. In the book club, I want to delve a bit deeper. So say there's a yoga pose that's in the journal. I'll share a little video about how to actually do that pose rather than just the image. I guess I'm trying to create a community where we can really build each other up, and talk about this knowledge that is included in the journal. I think that's the most powerful thing we can do is understand our options and also understand our own bodies. That's the other part of this whole journal and this whole project, for me, is enabling women to understand their own body, their own triggers.
Like I got sent the journal from the printer maybe three or four months ago. They're dated to 2019. They actually … I used one of them ever since I got it. I just cross out the days. I have found really interesting triggers within myself just from using this journal. I've found that … There are lots of little notes and tips throughout the journal. One of them is to put a hot water bottle kind of over your lower abdomen. I read that, and I was like, "Oh yeah. I forgot about that." I'll try to do that, and I've found that when I do that … When I get my period to when I ovulate, I ovulate sooner than if I don't consistently do it. It's something that really helps me. It's just a little thing, but it's sort of helped me to realise that.
Another thing, a really big thing I've realised, is that for my type of PCOS, stress really is a big contributor for me. That with stress, I don't just mean like a busy day. I mean the kind of tenseness that you get in your body when you're stressed. I was talking about this the other day with someone else. I actually have found that if I watch an intense movie or a scary movie and you kind of sit there for two hours kind of like tense, it's like a thriller and you're on the edge of your seat, that delays ovulation for me.
Dr. Rebecca Harwin: Wow. It makes sense. When you look at stress and the whole underpinnings, it's so much like PCOS. We get a decrease in sex hormone binding globule, reduction in fertility and an increase in insulin resistance. There are so many things people don't realise. One of the things I've seen in slender women with PCOS is that they are always stressed. They don't fit into the normal category, I guess, because they tend to be really petite. So with you, in your experience, what do you find are the best things that help you deal with stress?
Melissa C: Now that I'm very aware of how that tenseness affects me, not just that busy stress, but that physical kind of reaction. I'm very aware of that now, and I breathe… I actually just try and take a deep breath. It's … the tenseness for me is really in my stomach. I'm a singing teacher actually and we very much use our diaphragm to control our breath. I'm really sort of aware of that sort of tightness in your stomach that can happen. For me, it's about letting that tightness out of my belly. Taking a nice deep breath is really important for me.
There's something else I was gonna mention, though. Just hold up. I just lost it.
Dr. Rebecca Harwin: That's okay. That happens. It's interesting that you talk about feeling the stress in your gut because another thing I would see clinically is that basically, there's so many different experiences that different women have, but one of the things I've seen probably most constantly is gut issues. So these problems are so super common. Do you have any of those problems?
Melissa C: I've only just recently been paying more attention to that. Again, it actually comes from using my journal. One of the things that I track in my journal, 'cause you can track all your symptoms, is digestion. And I've been getting the issues with it. Which I hadn't thought about before. It's just something I've actually implemented. It's a new habit that I'm trying to implement. I've only been doing it for a couple of months. I love that it takes your body a good 90 minutes after eating to kind of clean out … I can't remember if it's the small or large intense, but kind of to clean out your intestine. If you eat in that 90 minutes, that kind of gets put on hold and it had to wait.
I always think of in this bad cycle where … I live in a really small … I live in a hut. It's one room. The bed's in the same room as the kitchen. It's just one spot. So, my hallway's my kitchen. At-home mom, so I'm always here. I just found in the afternoon's I was just like constantly snacking. Even if the snacks were healthy, it was just … I wasn't getting through 90 minutes without having something in my mouth. I have implemented this new kind of habit for myself where I leave that gap. I try to go at least two hours. It's become very easy to do that.
That's for my gut health. I feel so much better. My digestion's improved, and I just feel like I have more energy. I've always attributed that energy issues kind of to my PCOS so it's really interesting to kind of work with both of them.
I remembered what I was gonna say just before. Back with the stress … Cortisol is a stress hormone that's super powerful, I'm sure you know all about it, where it really can be attributed to a lot about PCOS symptoms. Women with PCOS … A lot of them with PCOS have higher levels of cortisol. It's released when you feel really a lot of stress. Back in the day it would be like, "Oh, there a tiger." Cortisol gets released. Adrenaline's released, and you survive. Now we're sort of sitting at our desks and we've got deadlines happening and we're sitting there typing and like stressing out. When cortisol gets released, it releases … I think the way it works is it releases like blood sugar and so you need to burn that blood sugar off. It's allowing you to have more energy, but if you can survive a stressful scenario, but all we're doing sitting at our desks … our blood sugar levels rise, we don't do anything with it. And it's floating around and it's causing insulin resistance and high testosterone levels and all this stuff.
One thing that I've been doing to remedy this, if I feel like something stressful happens to me, and I think I bet my cortisol levels are up right now, I actually just try to do a little bit of exercise.
I mean, I'm not always in a position to, but like I said, I'm a stay-at home mum so often I'm just out here, and if something like that happens I just … I'll even just run on the spot or I'll just jog around the house a little bit. I'll just get active. Just to kind of burn that. I don't know. I haven't really read that's what you should do, but that's what I feel I should do.
Dr. Rebecca Harwin: No, I think you're spot on. As you said, when you get stressed you release hormones and that increases insulin so that you keep the blood to get in your bloodstream so that you can escape. Again, as you said, if you don't escape it becomes constant so rather than short-term, these changes become long term. One of the things I used to get patients to do is pretty much what you said: run up and down in the spot, kick, scream. Tell that tiger that you're fighting it off. It's helped so many people. I think that's wonderful advice. Another thing that I pick up from what you're saying is that … lots of little tips make a huge difference, and if you've got a diary like this, a journal where you're taking note of your symptoms, you can really, I guess, identify what makes that difference for you because we all are so different.
Melissa C: That's right. That's exactly right. Because there are so many tips in here, there are options because I think it's about finding what has an effect on you, what impacts your PCOS, but it's also about finding what you enjoy because you want to do things that will be sustainable. And so if you try putting a hot water bottle on your abdomen every night, and you just hate it, you're probably not gonna keep it up, but you can find something else in there that you might enjoy doing at that time of the night or something. Because I think for me with habits … This is really a tried and tested way of forming habits, is that you attach them to a routine or a different habit.
For example, I've more recently been doing some abdominal massage. If I just said to myself, "Okay, you want to do that every day," I would probably forget half the time. I actually integrated it into my routine so, in the evening, we have dinner, and I have a shower with my two-year-old, and then my husband dresses him and then reads to him. I have these few minutes while he's reading to him where I usually just like play on my phone or something. Now I take those few minutes to lie on the couch and give myself this massage. That's really working for me.
Integrated into my routine so it's much easier to maintain. So yeah the journal, it gives a lot of little tips like that so you can find what works for you.
Dr. Rebecca Harwin: Absolutely. So talking about abdominal massage, it can help abdominal inflammation. The inflammation can cause scar tissue. One of the reasons that we can have pelvic pain is because of the inflammation. I think that massage, abdominal massage, is a wonderful thing to do. As you said, it doesn't have to take forever. There are options like Mayan massage, but you can also do it yourself. So other than what we've already talked about, is there anything that you'd really advise women with PCOS to do? Like just any different ways of thinking, any ways to get started if they're really way back at the start of their journey and don't know what to do? And is there anything that you've done or seen that's really made a massive difference?
Melissa C: I could talk about this for so long. One thing that I would definitely say is we've all got a story to tell about being treated poorly by our healthcare practitioners. It can really bring you down and make you feel very alone because the person who's supposed to be helping you doesn't, or they fat shame you, or they tell you, you're never going to have children. There's a lot of misinformation coming from our healthcare practitioners. It's holding us down.
So something that I really would stress is to take ownership of your health, rise above that, and absolutely keep looking for a good practitioner because having a good practitioner in your life, I think, is life changing.
Dr. Rebecca Harwin: It is. Yeah, awesome.
Melissa C: Yeah, it's another brain that can help you. It's support. It's someone who's sort of going to bat for you. Who has ideas about how to help you, but you've got to keep finding, you've got to keep looking because no doubt you'll go to one, and they won't be what you need. But don't let that sort of stop you. Keep looking.
Another thing is, which I did already talk about a little bit, is just really seek that knowledge. Seek the knowledge of the different modalities that are available to you. And follow your heart. Read about Ayurveda, read about Chinese medicine, read about naturopathy, and something really piques your interest that's a sign. Do that. Go to a practitioner in that field, and see what it's like and explore it. If it doesn't end up working out for you, it's okay. You've just narrowed the field. Go find another one.
That's a big tip for me; really just drawing on that strength within yourself to keep looking for a good practitioner.
Dr. Rebecca Harwin: Absolutely.
Melissa C: In terms of more little specific tips, I think one of the best things that I've done for myself is I've stopped eating after dinner. It's … There's nothing new about that, that's an old thing to say. It's a very predictable thing to say, but…
Dr. Rebecca Harwin: No, really. And lots of women don't do it. There's a thing called night-time eating syndrome where people will try so hard to be good the whole day, and then eat a loaf of white bread at night. It's actually really good advice.
Melissa C: Yeah, no. That was me. Back in February, I had just … It's funny. In February, I made all these changes. Like I said to you, some things you don't enjoy and some things they're hard to stick to. I fell off every single one of them except that. I stopped eating after dinner. It's just a part of my life now. I can't see myself ever going back. It's a very sustainable lifestyle change. I think that's a big one.
Melissa C: Another one which I think is massive, but I … This is a goal for me. I'm not doing this right now, and I think it's actually very detrimental to my health, is going to bed at a decent time. You're in bed by ten or eleven at the latest. I know some people have got their shift work and it's just not possible, but for them, I would just really recommend decent, good quality sleep when you can. I mean, I read something recently. I can't remember how long ago it was. It might have been back in the 1920s, it was a while ago but not that long ago, average sleep for humans was 8-9 hours a night. Now our average sleep is closer to 6-7 hours a night.
Dr. Rebecca Harwin: Yeah, absolutely.
Melissa C: That's a big change for a species that hasn't evolved since then.
Dr. Rebecca Harwin: Exactly. That's right. I was just writing an article on this yesterday. I mean, again, this is going over it but a deficiency in sleep increases insulin resistance and weight gain, and of course stress. All those things that come from one habit contribute to all of the hormonal changes. That's one of the great things about your book and what you're saying is that one habit could change so many things. So I completely agree. Sufficient sleep is a really great idea.
Melissa C: I think it's important. I really want to be practicing what I preach.
Dr. Rebecca Harwin: It's a bit hard when you're a Mum.
Melissa C: I mean I'm obviously working on this journal and I'm already starting work on the next one. I usually … I work sort of ten o'clock at night doing that, and then I kind of have an addiction to the TV show, Suits. I just watch it. I watch it, and I stay up 'til midnight. Anyway. It's hard for me to let that go and get to bed.
Dr. Rebecca Harwin: It also shows we've all got as you said before, we're all on this journey and have things to improve on. Even people who've been on the journey for a long time, there's still so much to learn. How can people get your PCOS journal, and how can they follow you and contact you if they'd like some more support?
Melissa C: Yeah, great. You can get the journal from my website which is www.PCOSpathways.com/shop. You can buy it as the physical journal. I've also got a digital version now. It's not digitally editable, but it enables you to download it. You get it instantly, and you can print it out. You can print the whole thing, or you can print it in three-month blocks. It's a more affordable option. I've got a lot of followers in some poorer countries, and I really want to just sort of create something that was more accessible for them. So it's pretty expensive, isn't it? Then I've also got a bundle pack which is really nice. Definitely check that out.
You can follow me on Facebook. It's just www.facebook.com/PCOSpathways. On Facebook, I've also got two groups. I've got the PCOS Journal Book Club, that's what it's called. You can just search for that. I've also got the Empowered Women with PCOS group which is where we just … If we find any really interesting article or research online, we kind of all sort of share it there so that we're just really building each other up with knowledge. So that we can feel really strong and empowered, and take ownership of our health.
Dr. Rebecca Harwin: Absolutely. How can people find that?
Melissa C: That's a Facebook group as well so just search for Empowered Women with PCOS, and it's a Facebook group.
Dr. Rebecca Harwin: Awesome.
Melissa C: Or follow us on Instagram @PCOSpathways.
Dr. Rebecca Harwin: Wonderful. Great. Thank you so much for your time and for your help and for your advice. We'll look forward to sharing this with the women with PCOS out there.
Melissa C: Thank you and thank you so much for having me. It's a real honor to talk with you. You sound sensitive to the community so thank you.
Dr. Rebecca Harwin: Pleasure.
Hit subscribe, share this video, and I will catch you next time. Bye.
From PCOS to perfect health, with love,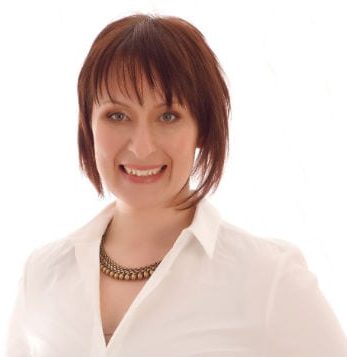 Dr. Rebecca Harwin
The PCOS Expert
Chiropractor & Bestselling Author of
Conquer Your PCOS Naturally
www.ConquerYourPCOSNaturally.com
---
Love to pin? Share the love…