---
Androgen and Diabetes… A common PCOS link?
Some large words for your day: androstenedione and testosterone—both 'male' hormones generally higher in both men and women with PCOS. Women without PCOS have these hormones, but at lower levels. Hormones – your body's innate messengers – are amazing molecules. However, too much or too little can produce massive change to your body.
But what else, exactly, do these extra helpings of androstenedione and testosterone do to women suffering with Polycystic Ovary Syndrome – besides affecting fertility, causing benign ovarian cysts, and allowing hair to grow rampant across your face and body? Yes: there's more.
Recent research from the University of Birmingham looked into the effects of high androgen levels on the risk of Type 2 Diabetes. Eighty-six women with Polycystic Ovary Syndrome were paired with forty-three "controls" – women unaffected by PCOS. Generally, the women were similar in age and body mass index (BMI). After measuring the various levels of both androstenedione and testosterone in the women, they were grouped into three categories: women with PCOS, high androstenedione and high testosterone; women with PCOS, high androstenedione, and normal testosterone; and women with PCOS, normal androstenedione, and normal testosterone.
The researchers then tested each group's insulin resistance utilizing the Oral Glucose Tolerance Test, the Insulin Sensitivity Index, and the Homeostasis Model Assessment of Insulin Resistance.
Women with PCOS with both high androstenedione and high testosterone were at an incredible and devastating 25% higher risk of Type 2 Diabetes diagnosis! Women with high androstenedione and normal testosterone were approximately 14% more likely than women undiagnosed with PCOS; however, women with PCOS and with normal levels of these hormones had regular glucose levels.
Therefore, women with Polycystic Ovary Syndrome are well advised to use this research to empower their decisions. By knowing your levels of androstenedione and testosterone, and positively tweaking your lifestyle, you can significantly improve your health, reduce your PCOS signs and symptoms and live a long, dis-ease free, healthy life.
Powerful lifestyle changes to reduce your excessive 'male' hormones and to improve your blood sugar control and insulin sensitivity are critical. These changes can start with very easy to implement, simple and free strategies. I strongly recommend you read 'Conquer Your PCOS Naturally'. This book is a game changer, and will equip you with the knowledge, tools and strategies to create the PCOS signs and symptoms free life you absolutely deserve and can have!
From PCOS to perfect health, with love,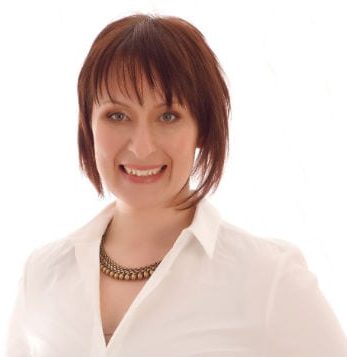 Dr. Rebecca Harwin
The PCOS Expert
Chiropractor & Bestselling Author of
Conquer Your PCOS Naturally
www.ConquerYourPCOSNaturally.com
---
Love to pin? Share the love…