---
Want some tips and secrets to help you lose weight with PCOS, without dieting?
If you're anything like I was, going to the doctors for help with weight loss while suffering from PCOS was a pointless exercise. 'Just eat less and move more' was the normal response.
I had tried this, and it didn't work.
In fact, I was so desperate at one stage that I tried a PCOS weight loss prescription medication. The only thing I almost lost was my husband! The mood swings and sadness it caused was unbearable. I stopped taking it within 3 weeks. I was still fat, but at least I didn't feel unbalanced any more. So, other than altering your food plan – which is an important aspect of weight loss – what else do you need to do? What other secrets lurk out there? And what other benefits do these tips have?
Increase Your Physical Activity
I know that dirty word exercise can be scary, but it is very important. Physical activity burns calories, but it does much more than that. Cardio helps your heart and your fitness but also helps you lose weight.
Resistance training – i.e. weight training – builds your muscle, which improves your metabolic rate, and so improves your ability to burn off calories.
Interval training helps to improve insulin sensitivity and burn off fat.
A walk has been shown to decrease your cravings.
You'll feel better about and within yourself with those endorphins running through your body. This is great for motivation, self-confidence, and decreasing stress levels.
Learn To Relax
Stress and the hormonal commotion that comes with it, have strong ties with PCOS. In simple words, we can say that these two have a 'hormonal bonding'. The hormonal changes that our body undergoes while adapting to prolonged stress and the ones that are found in women suffering from PCOS are strikingly similar.
Stress can affect your ability to effectively lose weight. It may interfere with adopting the right food choices and exercise routines vital for losing weight. It also causes Insulin Resistance, decreased energy levels, and can interfere with your sleep.
Choosing the right ways for you to manage stress is an important step toward in losing weight when suffering from PCOS. Unless you deal with your stress, your attempts at reaching your optimal weight may be unsuccessful.
Have Your Thyroid Correctly Checked
If your thyroid is sluggish, so are you. Your metabolism will slow down, and this can lead to weight gain and an inability to lose weight. You may also have other signs and symptoms such as depression, losing scalp hair and the hair from the outside portion of your eyebrows, slowed reflexes, cold hands, and feet, a foggy brain, the feeling of a 'lump' in your throat, constipation, a puffy face and/or fatigue.
If you have had your thyroid tested, and have been told that you are 'normal', do not take this as gospel. Most often you will have only been tested for Thyroid Stimulating Hormone (TSH). The true healthy range for TSH is between 1 – 2/2.5iU/ml. It is also invaluable to have your T4, T3, reverse T3, and thyroid autoantibody levels checked.
Women with PCOS are more likely to suffer from hypothyroidism and thyroid autoimmune dis-ease.
Get Enough Sleep
That's right! People who sleep less are more likely to weigh more. Getting eight hours per night sleep may help you lose weight.
Click Here To Watch A Video About This
With the right approaches and support, it is possible to lose weight with PCOS. It does take different ways of thinking and a period of trial and error.
From PCOS to perfect health, with love,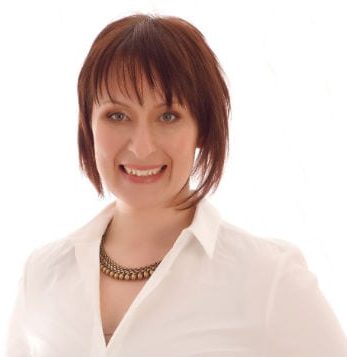 Dr. Rebecca Harwin
The PCOS Expert
Chiropractor & Bestselling Author of
Conquer Your PCOS Naturally
www.ConquerYourPCOSNaturally.com
P.S. For more success strategies and scientific secrets, head to our Facebook page and hit 'like'. There is so much more I have to share with you to balance your PCOS hormones!
---
Love to pin? Share the love…