---
You may have heard the whispers… even wondered yourself as weird gut problems seemed so linked to your PCOS… but could this common syndrome and your digestive system be linked?

In a word: absolutely!

I have helped many women with Polycystic Ovary Syndrome and this is the one commonality: Regardless of the signs and symptoms, her body mass index, her mental health, or all other challenges, PCOS and gut issues were always present.

Let's take a look at why…
What is the digestive system: How does it work?
The digestive system, also known as the gastrointestinal tract or gut, is an organ that stretches from the mouth all the way to the anus. It's really long! A series of complex processes occur along it, all of which plays a crucial role in ensuring the wellbeing of the human body.

Its job includes digestion, absorption, protecting us from outside invaders, producing vitamin K… It is an incredibly robust and crucial part of like. But, like all our pieces, when it doesn't function as well as it should, changes can arise. And it is here we find strong links between PCOS and gut.

And while the connection between these two conditions is complex, it is important to understand how gut health may affect PCOS and vice versa. With appropriate strategies, improvements in your gut health can contribute to better management of the symptoms and complications associated with PCOS.
How The Gut Works
The gut consists of the gastrointestinal tract, but there are other structures that contribute to how well it works…

The gallbladder, which releases the stored bile into the small intestine needed to break down fats and absorb fat-soluble vitamins…

The pancreas, which also deploys digestive enzymes into the small intestine. These digest proteins, fats, and carbohydrates. The wonderful organ also produces the hormone insulin that is so key in PCOS.

The liver, which produces bile and is interlinked to the gut through the gut-liver axis (but that's a whole other article for a different time).

The gastrointestinal tract itself is a type of hollow organ – it is a long tube that starts at the mouth and extends throughout the entire body, and ends at the anus. 
Digestion technically starts once food enters the mouth. However, if you've ever smelled or seen foods that have set your mouth watering, this production and release saliva is in preparation for eating…

The digestive process really starts in earnest with chewing. With the combination of the mechanical forces and the saliva, the breakdown of food begins. 

Then you swallow, and the automatic movements of peristalsis take over to deliver the food to your stomach.

It's here where the magic really begins!

Your incredible stomach is like a cauldron, bubbling away with strong acids and whirring your food around with manual force. Your stomach acids activate pepsin, an enzyme required for protein break down. Your tummy signals the pancreas and liver to prepare the digestive enzymes needed for when the food leaves the stomach and enters the small intestine. And the internal rumblings tell the pyloric valve at the bottom of your stomach to open at just the right time to let the chyme (the partially digested food) move from its current place and onto the next place of digestion: the small intestine.

The small intestine is simply incredible! It's where 90% of the nutrient absorption occurs. It is intricately designed with folds, villi, and microvilli: a wonderful biologic master puzzle of pieces designed to maximise the extraction of every possible nutrient while protecting the body from foreign invaders and chemical, and the unwanted movement of gut bugs into the body.

See, in health, the gut should act as a funnel to toxins, guiding them safely through from the mouth to expulsion. When not in health, though, a world of trouble begins. A condition called small intestinal bacterial overgrowth (SIBO) is common in PCOS and we'll talk about this shortly.

From the small intestine, the digested food travels along to the large intestine. Here, water is reabsorbed. The gut bacteria produce vitamin K. And waste is solidified to form the stools that will soon be excreted.
As you can see, digestion is complex and many working parts need to, well, work and in order.

(Want to know more? Check out "Your Digestive System & How it Works")
Common Issues With Gut Health
There are many issues that can affect the gut and lead to the development of potential issues. To cover them all, there have been books aplenty written. And yet we are still learning. After all…
The human body contains about ten times as many microbes as human cells, and most of them live in the gut. The new study, published today in Nature1, shows that, between them, those microbes contain 3.3 million genes, dwarfing the human genome's 23,000.

https://www.nature.com/news/2010/100303/full/news.2010.104.html
Two common issues that women with PCOS need to be aware of include:
Increased intestinal permeability, a condition where the barrier of the gastrointestinal tract becomes dysfunctional and allows unwanted toxins and bugs to pass through the wall of the gut. This condition has been linked to low-grade inflammation in the body and a number of chronic health conditions including chronic heart failure, depression, inflammatory bowel disease, irritable bowel syndrome, liver cirrhosis, primary biliary cholangitis, type 1 and type 2 diabetes and yes, PCOS too. We natural health experts refer to increased intestinal permeability simply as a 'leaky' gut.
Gut dysbiosis is another common issue. An imbalance occurs in the microbiota of the gastrointestinal tract. This can lead to a number of issues, including inflammation and irritable bowel syndrome. With an imbalance in the gut bacteria, there is also a risk of issues such as bacterial overgrowth (SIBO, as mentioned above). Other conditions that have also been associated with gut dysbiosis include allergies, asthma, cardiovascular disease, obesity, and metabolic syndrome. As women with PCOS often face obesity, metabolic syndrome and have an increased risk cardiovascular disease, you can see why this is an area I am passionate about and hope you, too, decide to better understand.
An important note on small intestinal bacterial overgrowth (SIBO)
As I touched on, small intestinal bacterial overgrowth (SIBO) is super common in PCOS. These common SIBO symptoms will give you an idea if this may be an issue for you:

Bloating and wind
Constipation
Diarrhoea
Food intolerance
Heartburn
Irritable bowel syndrome
Tummy pain, cramping, and distention
Undigested food (yes, check your toilet)
PCOS And Gut Health: What's The Connection?
While it may have taken a little digging, I cannot think of a single woman I have consulted with who has PCOS and no gut challenges, including myself.
In one study, scientists found that a connection may exist between gut-related issues and PCOS in female patients. A group of 33 female patients was analysed, all who had been diagnosed with PCOS in the past. In addition to the PCOS patients, 15 control patients were included in the study (they were not diagnosed with this syndrome). 
The scientists found that those patients with an existing diagnosis of PCOS had certain changes in their gut microbiota that indicated dysbiosis, while the same issues were not found among the patients who did not have PCOS. This led to the conclusion that PCOS may cause a patient to experience an imbalance in their gut microbiota. Further alterations were also noted, including changes in hormonal balances. 
The study Dysbiosis of Gut Microbiota Associated with Clinical Parameters in Polycystic Ovary Syndrome found that an altered gut microbial pattern was present in "both obese and non-obese women with PCOS… [that] the gut microbiota of PCOS shares similar compositional dysbiosis with that of obesity… [and that] the altered gut microbiota of PCOS was associated with the metabolic parameters, the sex-hormones and the mediators of the brain–gut axis."

As you can see, the gut doesn't just effect the gut, but our hormones, weight and overall health.
What happens in the gut doesn't not stay in the gut!
Throw into the mix that an unhealthy, altered gut microbiome contributes to the increased amounts of dangerous visceral fat (the big tummy commonly associated with insulin resistance) often experienced in PCOS and the picture becomes more complex and important.

The good news?

While the study published in the International Journal of Obesity identified the links between tummy fat and gut health, they also noted that "intakes of fruit, dairy and nutrients, and whole grains, and fibre are protective, whereas intakes of fried foods and fat, alcohol, red and processed meat and related nutrients, sugar-sweetened beverages and refined grains and high glycemic index foods are associated with higher levels of [visceral fat] or waist circumference. This we can do something about!
For me, an article in the journal Medical Hypotheses sums up my thoughts:
"Thus, the Dysbiosis of Gut Microbiota (DOGMA) theory of PCOS can account for all three components of the syndrome-anovulation/menstrual irregularity, hyperandrogenism (acne, hirsutism) and the development of multiple small ovarian cysts."
Yes, my expertise, experience, and gut (pun intended) lead me to believe that the gut is inextricably linked to the development of PCOS and it must be a crucial part of treatment.
Conclusion
A healthy gut needs to be one of the first-line approaches to PCOS treatment because it is significant and contributory. It can affect every aspect of Polycystic Ovary Syndrome, from gut issues to hormonal imbalance, mental health to belly fat, disease risk to energy levels, nutrient deficiencies to clear skin, fertility and as you can see, all things PCOS.

This blog is dedicated to helping you live your best life and conquer your PCOS signs and symptoms. Take a look around, there is much to learn! Please, share this on. It's together we can make a difference and ease the struggle for other women.
From PCOS to perfect health, with love,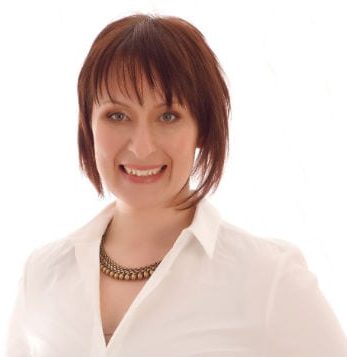 Dr. Rebecca Harwin
The PCOS Expert
Chiropractor & Bestselling Author of
Conquer Your PCOS Naturally
www.ConquerYourPCOSNaturally.com
P.S. Read my 16 Point Checklist For A Better PCOS Gut and begin your recovery today x
---
Love to pin? Share the love…