---
With Polycystic Ovary Syndrome (PCOS) being the most common endocrine issue in young women, one would hope that it was easy to identify. This, however, does not appear to be the case. To confuse things more, it is possible that there are both under and over-reporting of this condition.
Possible Under-Reporting of PCOS
I know many women who have spent years consulting a multitude of doctors, trying to discover what is wrong with them… While they continue to suffer from acne far past their teens, a period that is missing in action, excess hair sprouting from places it simply should not, and other PCOS symptoms. I have identified women on sight, and my husband also has a 'PCOS radar' after listening to me rant for so many years.
Why don't all health professionals look for this?
Well, firstly this is what I do. Like anything in life, the more you focus and see it, the more you know, the more you detect.
BUT, there are red flags that should have all health professionals asking questions, like:
– Excessive facial and body hair growth
– Infertility
– An irregular or absent period
– Acne
– Abdominal obesity
It's not to say that these signs and symptoms are a sign of PCOS, but when observed or reported, they absolutely should raise the question.
The Current Diagnosis of PCOS…
The current PCOS diagnosis is more straightforward than many imagine, and while I don't love it or believe it to be entirely accurate, it's what we presently have. My article, PCOS Diagnosis: An Expert Advises How To Test For PCOS, will help you to understand what is involved in a correct diagnosis, and other tests and issues I feel also critical.
What About Likelihood Of Over Reporting?

Lakshmi C. Varanasi's research team looked at self-reporting and the possible over-reporting relating to this. With so many women suffering horrendously and being unable to get the help they need, I imagine 'Dr. Google' combined with tidbits and online insights combines in, an at times, incorrect assumptions.
They found, "Only 35% (8/23) of those with self-reported PCOS actually fulfilled the NIH criteria for PCOS."
They also noted:
"… approximately 65% (15/23) were unhappy or worried about their initial PCOS diagnosis, with 72% (13/18) stating fertility concerns were the most distressing aspect of their diagnosis."
This is why we need better education of health professionals in the diagnosis and treatment of Polycystic Ovary Syndrome.
We must better diagnose PCOS, and optimise holistic and appropriate treatments. But first, we need to know what causes it… So, do we? Not completely; not yet. However, the evidence does point to certain likely causes and contributors of this common syndrome.
In my article, What Are The Causes of PCOS? And Simple Steps To Deal With Them, I discuss what we know and what we can do. This will help a great deal.
I hope this helps to guide you better and get the answers you seek.
From PCOS to perfect health, with love,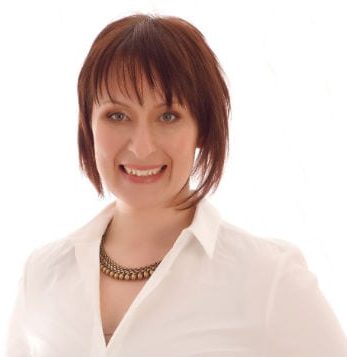 Dr. Rebecca Harwin
The PCOS Expert
Chiropractor & Bestselling Author of
Conquer Your PCOS Naturally
www.ConquerYourPCOSNaturally.com
---
Love to pin? Share the love…