---
I know many women who've been told their genes are at fault when it comes to their Polycystic Ovary Syndrome (PCOS). Other than being incorrect, this is completely disempowering.
I wanted to share some of Chapter 2, 'Is PCOS In Your Genes' from my book, Conquer Your PCOS Naturally. You'll discover more about what your genes actually do and why you are in control, not them…
"Human genetics mumbo-jumbo!
We humans may be the 'magnum opus' of evolution. The process of evolution has endowed humans with unique capabilities that give us sovereignty over other species. However different we are in terms of nationalities, cultures, and civilisations, we possess the same basic genetic framework. This is why we have similar body structures and similar physiological functions, despite the diversity of our appearance.
This has been so for thousands of years. It takes tens of thousands of years for a major genetic shift to occur in humans. Yet, humans are suffering ever increasing rates of disease like heart disease, cancer, diabetes, and Polycystic Ovary Syndrome (PCOS) at a rate much faster than our population growth.
Let us consider only the past few hundred years…
Given our genes haven't changed markedly how is it possible to blame genes for the significantly increased rates of disease?
Less than 5% of dis-ease can be truthfully blamed on genetics. Yet, for many years, science and medicine have preached that our genetic material is the sole dictator of our lives, and 'disease', through a popular theory commonly known as 'the central dogma'.
ARDictionary.com defines dogma as "a doctrinal notion asserted without regard to evidence or the truth; an arbitrary dictum". How true this is! This theory, thanks to the pioneering work of scientists like Dr. Bruce Lipton, has been disproved. Sadly, this dangerous mistruth persists.
In this chapter, we will start our journey towards understanding the truth – the true role our genes play in our lives:
– You will learn what influences your genes.
– You will learn why environmental factors, which affect the development of PCOS in your life from 'womb' to 'grave', may affect future generations.
– We will also walk you through the genetic bare essentials.
All about genes
Before we discuss your genetic material in more depth, I want you to understand that each of the cells in your body has the same genetic information. Yet each tissue is structurally and functionally very different.
         In one location, we develop bone, in another muscle, in another brain, or breast or gut.
         The surrounding cells, and the environment they are in, determine which part of the
         genetic code is expressed, and so which tissue they become.
Although we have the same genetic material in each cell, a gene can be turned on or turned off, expressed or not.
So, the next question begs?
How can the expression of a gene be turned on or off?
We'll come back to that soon. First…
All living beings, ranging from tiny viruses to giant elephants carry a unique set of genes. Genes carry the blueprint for life; they code for the proteins necessary for us to respond and adapt to our constantly changing internal and external environment.
Living beings of one species, be it a plant or an animal, share a similar genetic structure. Also, all organisms share some genes in common. The more common genes they have, the more they tend to resemble each other. Ever wondered why chimpanzees and great apes are a lot like us?
In humans, genes are located in the compact central core called the nucleus of every cell in our body. Genes are combinations of four chemicals called nucleotide bases, which are arranged in long molecules called the DNA (DeoxyriboNucleic Acid).
The four nucleotides are: A (adenine), C (cytosine), G (guanine) and T (thymine). The complex mixing and matching of these bases form DNA sequencing chunks. These chunks code for proteins, proteins that may give us a particular body feature or physiological function.
It is estimated humans have approximately 30,000 genes or less.
This is the same number as those in mice. We and mice may share 99% similarity in our genes, yet we are so very different. That is because our genes become active at different times and under different circumstances. This changes development and response.
What is DNA?
DNA is arranged in two strands that lie parallel to each other and contain the sequences of four nucleotide bases that form the genes. The structure of DNA actually looks like a spiral staircase. Every cell in our body carries the same DNA.
What are chromosomes?
Chromosomes are structures made of long strands of DNA and proteins. They are arranged in pairs and are carried in the nucleus of our cells. Humans have 46 chromosomes arranged in 23 pairs. A large number of genes are carried on each chromosome. The aggregate of genes carried on all of the 23 pairs makes for our genome.
About 3% of this genome actually contains genes. These regions are called coding regions, and they are scattered throughout the chromosomes. About 97% of the genome contains non-coding regions, (i.e. regions that are not genes). The functions of these non-coding regions were initially ignored and labelled junk DNA. However advanced research has proven that these non-coding regions perform important functions affecting the function of our genes.
The central dogma hoax
The claim that genes alone determine our fate is nothing more than fallacy.
There are many factors like diet, how we move, how we think, how much we sleep, other lifestyle choices and our environment that are pivotal in determining which genes are expressed or hidden, and when. These factors radically change our growth, our development, and our health.
Let's take a closer look.
For years, we have been told authoritatively by experts that our genes are the brains of the cell, that they control the cell, and so control our health. If this was the case, removing the genes for a cell – thought of as the cell brain – should cause instantaneous death to the cell. Yes?
Dr. Bruce Lipton, a Ph.D. cellular biologist, is an expert in this area. He conducted experiments, removing the nucleus (the home of the genes) from a cell. The cell lived on.
In other research, he took genetically identical cells and placed them in three different environments. Amazingly, they produced different tissue. The environment the cells were in determined the tissue they became, not the genes.
He has shown the environment, working through the cell membrane (the walls of the house, so to speak), turn the genes – our genes – on or off.
This has amazing, and exciting repercussions.
After all, if our genes are in control, and we can't control our genes, we can't control our health… We would need drugs, surgery, someone outside of ourselves, to control these destructive genes for us, to prevent our demise from the inevitable genetically predetermined disease.
However, Dr. Lipton and others have proven the current genetic theory of control (known as 'the central dogma') to be incorrect. If you are a pharmaceutical company, this is bad news. After all, if all diseases are genetic, there is no other option than drugs and surgery.
For sufferers of PCOS (and other diseases), Dr. Lipton's work is wonderful news.
After all, if the genes do not control the cell, there must be something else. And the exciting part is that this something else is under our control.
Just like the cells in Dr. Lipton's experiment, our genes and cells respond to the environment we provide them. If we have a healthy lifestyle, we promote healthy gene expression and therefore wellbeing. If our lifestyle is not that which we are designed for, we promote adaptive gene expression and our body continues to try to adapt to the suboptimal environment we are providing it, leading to fatigue and eventually death…
What does this mean for you?
Nurture is far more important than nature. In fact, nurture causes nature.
You are in control of your health.
Many clinicians cling to the antiquated belief that your genes determine your health. In a genetic disorder, like Down's Syndrome, this is, in part, correct. However, for the majority of people, including women with PCOS, it is not.
Given our genetic makeup has not changed markedly in the past 40,000 years, how is it then that the incidence of disease has increased steeply in the past hundred years? What has changed if not our genes?
The answer to this question is that our living conditions and lifestyle have changed drastically during this period. It is the changed environmental conditions that are causing disease. What we need to look at is what affects the expression of our genes? This is the important field of Epigenetics.
Epigenetics means 'above genetics'. It is the study of what causes a gene to be turned on, or turned off. These changes do not change the structure of the genes, but they significantly change the way these genes are expressed, or not.
Epigenetic factors like lifestyle, diet, environmental factors like the air we breathe, the water we drink, stress, smoking and so on can affect the way our genes behave for the better or for the worse.
                                     Epigenetics is critical for you to conquer your PCOS.
Knowing more about this is vitally important, as this is how you conquer your PCOS… Don't worry, you don't need to have a genetics degree or really any understanding of genetics. You do need to understand that you are in charge of your genes and how you can alter how they express themselves so that you can have a healthy, long POS sign and symptom-free life.
To find out more about epigenetics, read my book Conquer Your PCOS Naturally. It's been a game changer for many women.
From PCOS to perfect health, with love,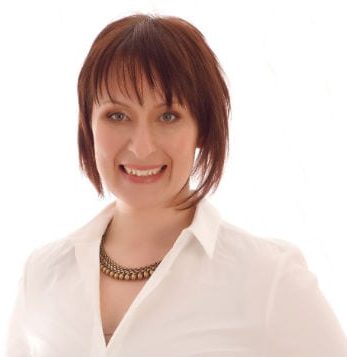 Dr. Rebecca Harwin
The PCOS Expert
Chiropractor & Bestselling Author of
Conquer Your PCOS Naturally
www.ConquerYourPCOSNaturally.com
P.S. For more success strategies and scientific secrets, head to our Facebook page and hit 'like'. There is so much more I have to share with you to balance your PCOS hormones!