---
The vast majority of women with PCOS have insulin resistance, regardless of body size. Few are correctly tested. This combination makes it crucial for you to better understand this important hormone.
Let's take a look…
Insulin
Insulin is an important hormone secreted by the pancreas in our abdomen. Insulin controls the processing of carbohydrates and proteins and is responsible for metabolism and storage of fat. All our body cells require glucose for energy production, and insulin is the hormone that helps it move from our blood and into our cells.
Insulin Resistance (IR)
Insulin resistance is a condition where our cells can neither correctly recognise nor use the hormone insulin properly.
Some people are more prone to insulin resistance (for example, Asian and black women), however, faulty diet, lifestyle and excessive stress can cause it.
Insulin resistance is a major driver in PCOS.
Conservatively, between 44 to 70% of women with PCOS suffer from insulin resistance, irrespective of whether they are overweight or slender. However, women who are obese have an increased risk of developing this condition. And women with diabetes are certainly insulin resistant.
How can this happen?
A diet laden with sugars, empty calories, unhealthy fats and processed foods, combined with stress and a lack of movement lowers our body's sensitivity to normal levels of insulin over a period of time. Our cells have special sites in which the molecules of insulin fit like the pieces of a jigsaw puzzle. In insulin resistance, there is a malfunctioning of these sites so they cannot optimally bind with insulin. They stop responding, so to speak, to normal insulin levels and cannot remove glucose from our blood as they should.
High blood sugar levels force our pancreas to produce more insulin, in an attempt to manage the increased blood sugar. This leads to a condition where there is too much insulin in our blood called 'hyperinsulinemia'.
How is insulin resistance/hyperinsulinemia causative in PCOS?
Insulin resistance has a two-fold effect in PCOS. On one hand, it increases the secretion of testosterone from the ovaries. On the other hand, it reduces the production of Sex Hormone Binding Globulin (SHBG), which is required for neutralising excessive testosterone in our blood. Excessive free testosterone in the blood can further increase insulin resistance, creating a vicious cycle.
Due to its dual effect, insulin resistance can both cause, as well as amplify the signs and symptoms of PCOS.
It is a major culprit behind the central obesity experienced by many women with PCOS. Additionally, insulin resistance can prevent the ovaries from producing eggs leading to anovulation and infertility.
Finally, there is a theory that insulin directly causes excessive adrenal androgen production and favours the hypo-pituitary-gonadal axis (HPG-axis) disorder in PCOS, and is thereby directly responsible for aggravating PCOS.
Tell-tale signs of Insulin Resistance
Ok, so that's all fine and well (and geeky, if I'm honest with and about myself!) but how can I tell if I might have insulin resistance I can hear you asking. Great question! Here are common signs and symptoms:
Central obesity
Skin tags
Abnormal skin pigmentation, acanthosis nigricans
Acne
Excessive hair on face and body
Scalp hair loss
Irregular or absent periods
Diabetes
Dizzy spells and lightheadedness
PCOS
Metabolic syndrome
Increased triglycerides
High blood pressure
Intestinal bloating
Sugar cravings
Fatigue
Brain fogginess
Depression
Mood swings
Diagnosis of Insulin Resistance
Diagnosis may include tests like the two-hour glucose tolerance test, fasting blood glucose and insulin testing.
Dangers of Insulin Resistance
If insulin resistance is not managed in its early stages you face a greater risk of developing:
Heart disease
Metabolic syndrome
Type 2 diabetes
Sleep apnoea
Fatty liver disease
Endometrial cancer
Tackling Insulin Resistance
So you have or suspect you have insulin resistance. What can you do about it?
1) Lifestyle improvement is your most powerful weapon
2) A well-balanced food plan and physical activity are effective ways of improving your insulin sensitivity. I discuss how to improve your lifestyle throughout my bestselling book, Conquer Your PCOS Naturally. As an added perk, these lifestyle modifications will also improve your weight loss and fertility
3) Ensure enough sleep. Eight hours per night has been shown to help insulin to work optimally
4) Manage your stress levels, as increased stress can cause insulin resistance
5) Maintain healthy levels of physical activity
6) Supplementation with nutrients such as fish oil, chromium, and magnesium have been shown to reduce insulin resistance
The food plan recommended throughout Conquer Your PCOS Naturally is vital in addressing insulin resistance – whether or not you have PCOS!
The great news is, there is so much that can be done to address and overcome insulin resistance.
From PCOS to perfect health, with love,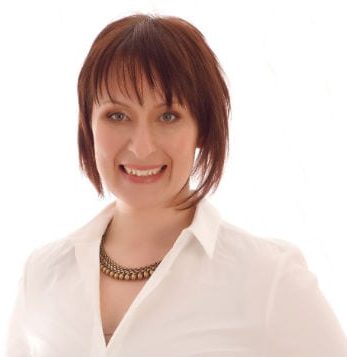 Dr. Rebecca Harwin
The PCOS Expert
Chiropractor & Bestselling Author of
Conquer Your PCOS Naturally
www.ConquerYourPCOSNaturally.com
P.S. For more success strategies and scientific secrets, head to our Facebook page and hit 'like'. There is so much more I have to share with you to balance your PCOS hormones!
---
Love to pin? Share the love…