---
Insulin resistance and inflammation: Why would these PCOS causes exist?
This is a great question.
Why would the body create something that can cause us harm and even death?
It actually serves a potentially life-saving purpose.
When we think back to our much earlier years, an infection or a famine could kill us. So our body evolved mechanisms to help us to better survive.
For example, the bite of a saber tooth tiger would elicit the inflammatory response. Teeth like these had mean bacteria on them, which could be deadly if our body couldn't attack and neutralize them quickly. This is where the inflammatory response was critical – it could kill these bad bugs.
And if you had the possibility of a famine, insulin resistance was helpful.
In fact, I've read reports from researchers who believe that those who could create a more insulin resistance internal environment were more likely to survive! It helped ensure you 'kept' enough fat for the hard times, and that your brain received enough energy.
What happened then, why did these two potentially life-saving responses turn deadly?
It is important for your body to be able to create an insulin resistant environment, and inflammation, at different times. At the right times. However, our modern day lifestyles all but ensure these changes are permanent.
Let's look at a better-known response, like sweating.
Short term this is a great response to help cool your body. Without short-term cooling responses like this, you could suffer from heat stroke. But if you never stopped sweating, what would happen? That's right, it would lead to dehydration… Then the resulting health effects like a dry mouth, reduced concentration, cracked skin and eventually death.
This short-term healthy response could become a long-term deadly situation.
As Fernandez-Real and Richart put it in their study, insulin resistance and inflammation "are good adaptations to the environment or maladaptations of actual lifestyle to our genome."
It's important to understand what you can do to naturally tackle your insulin resistance. This information can help you to boost your fertility, to successfully lose weight, and it just might save your life.
From PCOS to perfect health, with love,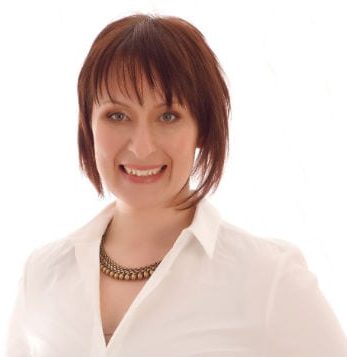 Dr. Rebecca Harwin
The PCOS Expert
Chiropractor & Bestselling Author of
Conquer Your PCOS Naturally
www.ConquerYourPCOSNaturally.com
P.S. Please feel free to share this on facebook, twitter or through email. We need to get this information out there to help other women with Polycystic Ovary Syndrome.
---
Love to pin? Share the love…