---
As many of you may already know, I've been creating two 31 day programs. The first reveals how you can naturally boost your fertility and significantly increase your chances of having a happy, healthy baby. The second, how to successfully and permanently lose weight.
I know these are both massive issues for many women with PCOS… And launch day for both is getting closer!
In both of these problems, insulin resistance is a real issue. So, today I thought I'd reveal part of a special report on this very topic.
Enjoy…
How Does Insulin Resistance Cause Or Contribute To PCOS?
Insulin resistance has a two-fold effect in PCOS. On one hand, insulin resistance increases the secretion of testosterone from the ovaries. On the other hand, it reduces the production of Sex Hormone Binding Globulin (SHBG), which is required to neutralise excessive testosterone in our blood.
Excessive, free testosterone in the blood can further increase insulin resistance, creating a vicious cycle.
Let's take a quick peek at testosterone…
Testosterone is thought of as a 'male' hormone, however, women need it too. The 'female' hormone oestrogen is made from testosterone and it is also important in sexual desire. It is made mostly in the ovaries. When there is too much insulin in the blood, it tells the ovaries to increase the amount of testosterone they create. If you'd like to learn more about testosterone, check out this link –
Due to its dual effect, insulin resistance can both cause and amplify the signs and symptoms of PCOS. A major culprit behind central obesity in women with PCOS in particular, insulin resistance can also prevent the ovaries from producing ova or eggs, leading to anovulation and infertility. This is one of the reasons why weight loss, where needed, boosts fertility.
Finally, there is a theory that insulin directly causes excessive adrenal androgen production and favours the hypo-pituitary-gonadal axis (HPG-axis) disorder in PCOS, thereby directly responsible for aggravating PCOS. In layman's terms, this means that insulin resistance can cause changes to our brain, which can adversely alter the way the brain and reproductive system talk to each other.
Hormones, such as insulin, are involved in a complicated feedback system with other hormones and their glands. Overproduction of one can suppress the production of another, eventually throwing the entire body out of whack and complicating pre-existing conditions, especially hormone-linked syndromes such as PCOS.
Telltale Signs of Insulin Resistance
Central obesity (excessive tummy fat)
Overweight and obesity
Trouble losing weight
Skin tags
Abnormal skin pigmentation called acanthosis nigricans
Excessive hair on face and body (and/or loss of hair from the scalp)
Irregular or absent periods
Increased triglycerides and/or high blood pressure
Intestinal bloating
Sugar cravings
Fatigue and/or brain fogginess; depression and/or mood swings
Energy slumps, helped by food
Do You Have Insulin Resistance?
If you have Polycystic Ovary Syndrome, there's a good chance you also have insulin resistance. As you are reading this report, I will assume that you are either overweight or obese and/or would like to successfully lose weight. If this is the case, you have a very high risk for insulin resistance.
How do you find out?
Women often have either only a fasting blood glucose (blood sugar) test or a 'pin prick' test and are told they are 'normal'. But these tests are far from ideal to uncover insulin resistance.
When you think about it, sugar (glucose) is sticky. If too much sugar stays in the bloodstream, it can be a dangerous substance. It can stick to stuff! This means that the body will do everything it can to make sure the blood sugar levels stay within their ideal range. How does it do this? By pumping out insulin, to 'guide' the excessive sugar into the cells.
What if your insulin isn't as effective as it should be at this important job? You pump out even more insulin. At this point, your blood sugar levels may still be 'within normal limits', according to the two tests I previously mentioned, however, your insulin levels are higher, as your body is working harder to make sure blood sugar levels stay stable.
To accurately determine if you have insulin resistance, you need to have a 2-hour (some professionals use a 3 hour) blood glucose test with insulin levels. Your blood is tested (for both blood sugar and insulin) before you eat or drink (fasting), then at 30 minutes, 60 minutes and 120 minutes after you drink a sugary drink. This sugary drink challenges the body, to see how effective it is at processing sugar and to see what your insulin does in response.
This is how you tell if you have insulin resistance.
Note: You need to have this test performed in a lab that 'spins' (centrifuges) your blood immediately after each test has been taken, or your results may be inaccurate.
Phew! That's said. On that note, have a wonderful day, don't forget to subscribe to our RSS feed and share this link.
From PCOS to perfect health, with love,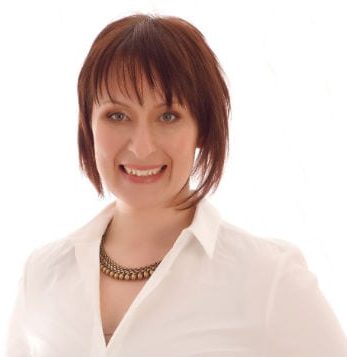 Dr. Rebecca Harwin
The PCOS Expert
Chiropractor & Bestselling Author of
Conquer Your PCOS Naturally
www.ConquerYourPCOSNaturally.com
P.S. To discover a little know secret you MUST know if you take insulin sensitising medications, you need read my article 'Take insulin sensitising medication for PCOS – you need to know this critical medically kept secret' now.
---
Love to pin? Share the love…