---
In my line of work, I get to meet the most incredible and inspiring women, women who have gone through more than most of us can even imagine and find a way to through it. They discover a way to believe in themselves, and to realise that they are worthy and deserve love, acceptance and happiness. These women are incredibly brave to share their stories, to help other women find their feet and believe in themselves.
Beck is one such strong woman. Her story is both devastating and uplifting. PCOS and weight gain often go hand in hand, sometimes this is related to trauma. Why? Beck discusses this perfectly.
"I haven't had the hardest life, nor have I had the easiest. I didn't have what you would call a carefree childhood but you won't find many people that have. Throughout my 29 years of life I have been; molested, assaulted, bullied and raped and all this added to the normal issues you would expect growing up with an angry alcoholic father and a scared, life effected mother that got really good at pretending that everything was ok.
I feel that my past traumas have all played a large part in my PCOS. I grew up in an environment that made me feel very scared, all the time. I was first sexually abused at the age of approximately 6 and I don't know how long that lasted for but it was by a trusted friend, someone I shouldn't have been victimised by. I wasn't good at making friends and was bullied quite a bit in school; it was a pretty lonely childhood. My home life wasn't the safe haven that it should have been, my father worked a lot but when he was at home he was always very angry. The saying "don't cry over spilt milk" was definitely not applicable in our household, I was always scared I would do something to set my father off on one of his anger tantrums, and spilling the milk would absolutely have done that.
The bullying at school and the anxiety provoking home life continued into my teenage years. I was about 15 years old when I was sexually abused again, this time by a family member, again someone I should have been able to trust. This abuse lasted for about a year. I was an emotional wreck on the inside but even as a child and teenager I knew to bury the pain and put on a face that didn't give anything away. I suffered from what I now know is anxiety and depression. The constant tension and high level of stress would no doubt have meant that my cortisol levels were all out of whack from an early age. I hit puberty at the age of 12 and in hind sight I can recognise symptoms of PCOS right from the very start. Since my very first cycle I have never been regular, I would have a period every 14 days or every few months, I had the most horrendous PMS and horrible cystic acne, all this and more despite the fact that I ate healthy and led an active life. I would eat constantly to try and comfort and sooth myself but it was generally really healthy foods.
I left home in 2004, I moved in with my boyfriend, we moved hours away from our hometown and families. I didn't eat quite as healthy and led a much more sedentary lifestyle, this caused the weight to pile on. I went from being 50-55kgs (at 168cm tall I was scarily thin in high school) to 65-70kgs in the first few years of living away from home. Still suffering from undiagnosed and untreated anxiety and depression and not having learned proper coping mechanisms meant that I continued to suffer through life. I also started showing signs and symptoms of PTSD from the abuse and trauma from my childhood. I still didn't make friends particularly well and seemed to be a magnet for workplace bullies. My health, both mental and physical, was suffering. My cycle was all over the place, the pain and PMS was horrendous, my face and neck aching from the acne and hair growing longer and thicker than I would have liked on areas of my body that made me feel less feminine.
A few years after I moved out I started to settle into life, my boyfriend and I got engaged, I begun to make friends and started to feel a lot happier. Looking back I can see that this had a positive impact on my health, I was a lot healthier and would have been at my lowest post high school weight at this time. I was even in a confident enough frame of mind to even being university studies in 2008.
The pressure of Uni caused my anxiety and depression to get worse; in July of 2008 I was officially diagnosed, however I refused treatment as the thought of being on anti-depressants scared me. I recognise now that my health was affected by this downturn in my mental health, I had once again started putting the weight back on despite the lack of major changes to my eating or exercising.
Then in December 2008 I was raped by one of my friends, again another person I should have been able to trust, he was the husband of one of my best friends and he was one of my fiancés best friends. I crashed into a deep pit of depression after this event and my health was at an all-time low. I started eating anything and everything I could to comfort and sooth myself. In my final year of Uni, things got all a bit too much for me and thankfully I sort medical assistance for the anxiety and depression. Over the next few years my health got worse, what I now know as PCOS symptoms got much worse and I was at an all-time heavy weight of up to 110kgs, a long way above where is 'healthy' for me.
In 2012 my doctor was running some blood tests for an unrelated issue and those results inspired him to do further testing, the diagnosis for the original issue was made but I was also diagnosed with PCOS. It came as a complete surprise, I didn't know much about it, all I knew was that it had an effect on fertility. My husband and I had recently decided to start trying for a family so this diagnosis was heartbreaking.
Not long after being diagnosed with PCOS, work started to get extremely stressful, I was not only doing my job but I was also tasked with taking on the role of another staff member that had left and whom they chose not to replace. Doing both roles put an enormous amount of pressure on me and as a result, I would periodically have breakdowns. This did nothing positive for my PCOS symptoms and absolutely nothing for trying to fall pregnant.
Then about 18 months ago I started to become the target for the office bully, every day I was in constant fear of what new and malicious way she would try to damage my reputation, my career or my self-esteem. My health deteriorated, I was off sick from work so often that I was being continually questioned about it by both management and other staff. My anxiety, depression, and PTSD were unbearable and my PCOS symptoms were worse than ever.
In January this year, I hit a new low and I'm sorry to say that if it wasn't for my quick responsive husband and amazing GP and physiologist. I may not have been here to write this. I had a couple of weeks off work to recover and I reduced my hours to part-time. I went back to doing only my original job and pursued a complaint through HR for the bullying.
Since my diagnosis, I have noticed that my PCOS symptoms get worse when my life is particularly stressful or when my anxiety, depression or PTSD gets worse.
I read about a study that was conducted on the connection between consistently high levels of cortisol from stressful/traumatic life/circumstances and PCOS, I don't doubt it. Living your life in constant fear has to have some form of physical effect on the body.
I also understand that I'm an emotional eater and when life gets me down I eat bad comfort food. There is also the added issue of feeling that I need to protect myself against further sexual abuse. I feel that the best way to do that is to be physically undesirable, the thought of losing weight causes panic attacks and I shove bad food in my mouth to calm me down.
I have noticed though, that my PCOS symptoms are more likely to improve when I am under less stress or am not having to deal with a traumatic situation. Positive changes in diet and exercise help a bit but unless I am in a positive frame of mind or a low-stress period of life than the results are minimal.
The massive changes that I made in my work situation reduced the stress in my life. The additional time off I had enabled me to start taking time for me. As a result, I started to feel better mentally and emotionally and almost immediately my PCOS symptoms started to get better. Just by simply looking after myself emotionally, my health improved enormously.
The improvement was so amazing that after two and a half years of trying to have a baby, we finally succeeded in conceiving. Our first pregnancy, our first baby. Unfortunately, the pregnancy wasn't viable and I miscarried and on the 29th of April 2014, I had a D&C.
As sad and traumatic as the loss of our first baby is, there is so much hope. I now know that even without medical intervention and being overweight I was actually able to fall pregnant.
I was told by specialists that the chances of a natural conception were next to nothing, I was also told that it wouldn't be an 'IF' I miscarried by a 'WHEN' I miscarried. Part of me feels that now that I have had that 'when' miscarriage I can do what my body now knows how to do and fall pregnant. Hopefully this time it sticks and we can have a long yearned for baby.
I promise myself that I will look after myself both physically and mentally, that I will work on loving myself and doing everything I can to reduce stress and trauma in my life.
I encourage any woman that is in a similar situation to me to not give up, on hope or yourself. There is help available out there for women suffering from poor mental health; just a few are listed below;
Lifeline: www.lifeline.org.au 13 11 14
Beyond blue: www.beyondblue.org.au 1300 22 4636
1800RESPECT: www.1800respect.org.au 1800 737 732
Bravehearts: www.bravehearts.org.au 1800 272 831″
Beck Fordyce
Queanbeyan, NSW

I hope this story helps, and please know you are not alone. As Beck says: There is help. If you are struggling, please reach out to your health professional.
From PCOS to perfect health, with love,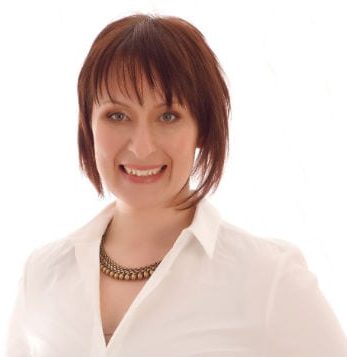 Dr. Rebecca Harwin
The PCOS Expert
Chiropractor & Bestselling Author of
Conquer Your PCOS Naturally
www.ConquerYourPCOSNaturally.com
---
Love to pin? Share the love…