---
We often associate polycystic ovary syndrome, or PCOS, with infertility. That's because a lot of women who have PCOS struggle to get pregnant due to wayward hormones, irregular or absent ovulation, and even hypothyroidism so it's crucial we identify PCOS symptoms promptly.
In fact, many women do not discover they have PCOS until they try to conceive. They may have experienced irregular periods but until they seek help for fertility, are unaware there is a serious reason for this.
And until a correct diagnosis, it is impossible to find the best treatment for PCOS.
With this in mind, how do you identify PCOS symptoms and know what you should be aware of?
Take note that not all women with PCOS experience every symptom. Some symptoms can be mild, others severe, and these can be experienced from the teenage years onwards.
Here's the common PCOS symptoms checklist:
Irregular menstrual period
Your menstrual period only comes every few months or less, or you do not menstruate at all.
Weight gain
If you have gained weight suddenly or if you have trouble losing weight, this may be an indicator of an underlying issue. Whether PCOS or something else, it is important to check with your health professional.
Excessive hair growth
High testosterone levels are common in PCOS, with some women who have PCOS experience hair growth on their face, back, chest or buttocks.
Excessive scalp hair loss
Scalp hair loss may be a symptom of PCOS.
Acne or dark skin patches
If you have acne or dark patches on your skin, this can be a sign of the insulin resistance that drives PCOS.
If you have the above PCOS symptoms and you have not been diagnosed with PCOS, it is wise to talk to your health professional. Testing may be required. If PCOS goes untreated, it can cause other health problems.
PCOS is a diagnosis of exclusion, meaning other possible causes for your signs and symptoms need to be ruled out prior to being diagnosed.
You will need to undergo tests — including a pelvic ultrasound and blood tests to assess your hormones (specifically your androgen levels, like testosterone, free androgen index [FAI] and sex hormone binding globule [SHGB]) before your doctor can tell you if you have PCOS or not.
If you do have PCOS, the sooner you find out the sooner you can seek an appropriate and tailored PCOS natural treatment.
Following your PCOS diagnosis, your health professional may perform cholesterol, blood glucose tests — hopefully including a complete 2-hour glucose tolerance test with insulin at fasting, 30, 60 and 120 minutes — and other tests, as PCOS is linked to other health conditions too. For example, women with PCOS are at greater risk of developing heart disease and diabetes.
After the doctor confirms that you have PCOS, do not lose hope.
There are PCOS natural treatment or treatments aplenty, and we've helped many women to boost their fertility, become pregnant naturally and have happy, healthy bouncing babies.
Here's to your fertility success too!
From PCOS to perfect health, with love,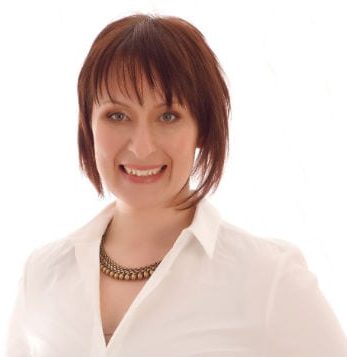 Dr. Rebecca Harwin
The PCOS Expert
Chiropractor & Bestselling Author of
Conquer Your PCOS Naturally
www.ConquerYourPCOSNaturally.com
---
Love to pin? Share the love…