---
How do you feel about your PCOS diagnosis?
Do you feel like it's a part of you? Does it run around your head often? Maybe you've even asked 'Why me?'
I know how overwhelming and disempowering a serious diagnosis can be so I wanted to share my thoughts…

And some hope.
See, I remember when I was diagnosed with PCOS.
I was lying on a cold hospital table at the tender age of 17 having just had a pelvic ultrasound. The specialist came in, took a look at my scan, and said 'You've got Polycystic Ovary Syndrome'. To be honest, that's all I really remember following the scan. He didn't give me a sense of urgency or importance. At the time I was 64 kg and, other than not having a period, I didn't have much in the way of symptoms.
The next year, I gain 20 kg and my symptoms went *crazy*.
Up until this point, I was told to take the pill and come back and see a doctor when I wanted children because I'd need help. And somewhere along the way, I was told this syndrome was incurable and the best I could hope for was to manage it.
For the next decades I studied formally and informally. I read and learnt and through trial and error began to understand the steps I needed to take. The founder of Chiropractic had it right:
"There is a vast difference between treating effects and adjusting the cause"
– DD Palmer
While the mainstream focused on what it could – the minimising of symptoms – I focused on the fix.
My last pelvic ultrasound showed no evidence of polycystic ovaries and my latest blood test showed normal testosterone levels. So, again, I do not fit the diagnosis of PCOS. While I use the word remission rather than cure, I no longer have the PCOS weight of the world on my shoulders. This seemed absolutely impossible years ago.
And over the years, this journey has taught me some profound lessons. One's that may seem hard to believe while you're in amongst its daily living and that you may feel don't apply to you. I encourage you to imagine…
1) I am not my diagnosis
2) If I tell myself this is a struggle, it will be. Time to flip this around.
3) I am grateful. If not for this diagnosis, my life would have taken a different direction. I may not have focused as much on my health and who knows where I would be right now.
4) Even when it doesn't seem like it, I can take steps to improve my wellbeing.
5) The 'experts' can be wrong.
6) My lifestyle and nutrition choices profoundly matter.
A couple of weeks ago I received another diagnosis: Complex Regional Pain Syndrome (CRPS).
But with these life lessons firmly in my head and heart, I feel calm. After years of chronic, life-changing pain, I have a starting point. I now know what I'm dealing with. I am empowered because of these lessons and grateful for what I know. There are books that can help, people I can consult, opinions I can gather and approaches I can take.

So, even if you feel that there is no hope, that life won't change, breathe…
Meditate…
Learn to love yourself with all your heart because no-one will be with you throughout your journey like you will…
And know this, too, can change.
From PCOS to perfect health, with love,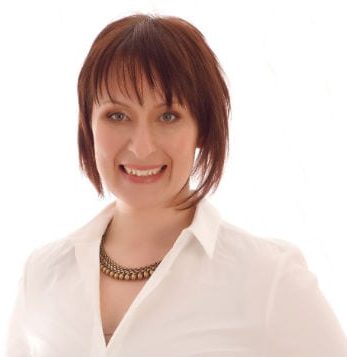 Dr. Rebecca Harwin
The PCOS Expert
Chiropractor & Bestselling Author of
Conquer Your PCOS Naturally
www.ConquerYourPCOSNaturally.com
P.S. I've been searching my heart and thinking about how best I can help you. I am unable to consult with patients one-on-one and I understand how very hard it is to find expert advice. Not many professionals know about PCOS deeply nor have the personal experience to guide you. So I've dropped the price of my two programs to only $37 each. While I appreciate that this is well below where I should price them, I want every woman to have access to the information and resources they need…
And to help as many women as we can, together bec test, I'm also including a special bonus. When you secure your membership to one of my programs, you also get a complimentary coupon that you can gift to another women with PCOS.
PCOS Weight Loss Program & PCOS To Pregnancy Program
---
Love to pin? Share the love…