---
Can herbal medicine make a major difference for obese women with PCOS?
It's something I and other natural health experts have been successfully incorporating over countless years. In fact, Vitex, for example, is a supplement I take daily as part of my natural PCOS treatment approach.
Let's take a look at this recently published study:
Scientists from the Western Sydney University looked at the potential benefits of combining two modes of treatment for overweight women suffering from PCOS.
Barriers to PCOS weight loss are common so this studies' focus on multiple success markers with "The primary outcome (of) oligomenorrhoea/amenorrhoea. Secondary outcomes were hormones; anthropometry; quality of life; depression, anxiety, and stress; pregnancy; birth outcomes; and safety" is refreshing.
With a 40% of women reporting the use of herbal medicine in their natural PCOS treatment approach, this study provides useful insights that many health professionals have understood for an eon.
First Line Treatment for PCOS with A Twist
Barring any serious complications, the first line treatment in PCOS should have a focus on positive lifestyle and weight loss in overweight women. This study incorporated a calorie-controlled and low glycaemic load food plan plus aerobic exercise (at least 90 minutes per week) and progressive resistance exercises (for at least  60 minutes per week).
While women followed these guidelines, they also had access to a nutritionist and an exercise physiologist.
Plus…
A dose of one of two different herbal medicines was also prescribed with two 30-minute Naturopathic consultations during the study period.
Tablet one contained combined extracts of Glycyrrhiza glabra, Paeonia lactiflora, Cinnamomum verum and Hypericum perforatum.
Tablet two contained a Tribulus terrestris extract.
This take of multidisciplinary care has been proven exceedingly beneficial and hugely advantageous for the patients coping with different diseases.
Why were these herbs chosen? And why are herbal medicines making their way into more mainstream PCOS natural treatment approaches?
Let's see…
Plant-Based Medicines
These herbs have long been used to treat many diseases, including PCOS.
Glycyrrhiza glabra
Glycyrrhiza glabra (or licorice) is a well-known herb for its numerous health benefits, including elevating immunity, healing ulcers and helping reflux, easing PMS (premenstrual syndrome), for its anti-inflammatory properties, in the regulation of ovulation and for reducing androgen levels. As a food it has a very sweet flavour, providing 50 times more sweetness than the sugar.
* Note: According to The University of Maryland Medical Center people with the following conditions should not take licorice:
Heart failure
Heart disease
Hormone-sensitive cancers, such as breast, ovarian, uterine, or prostate cancer
Fluid retention
High blood pressure (hypertension)
Diabetes
Kidney disease
Liver disease
Low potassium (hypokalemia)
Erectile dysfunction
Paeonia lactiflora
This herbaceous flowering plant is particularly cultivated in Tibet, northern China, and eastern Serbia. Its benefits are numerous including inhibiting both acute and subacute inflammation, pain reduction, boosting immune function, easing PMS and reducing testosterone levels in women.
Glycyrrhiza glabra and Paeonia lactiflora were used in this study due to their potential effect on reducing androgens levels.
Cinnamomum verum
This tropical tree is native to Ceylon and Malabar. In addition to its numerous medicinal uses, cinnamon may improve menstrual regularity and ovulation, and insulin resistance.
Hypericum perforatum
Hypericum perforatum is a well-known antidepressant herb. While no direct randomised controlled trial evidence exists for the effect of this herb on PCOS specifically, as depression is prevalent in this common syndrome, it was included in the specifically designed herbal preparation for this study. This herb may also assist in pain reduction, reducing inflammation and an anti-cancer agent.
Tribulus terrestris

Tribulus terrestris (TT) was chosen "because of its possible potentiating effect of follicle stimulating hormone (FSH) in women." FSH levels are often low or low relative to luteinising hormone (LH) in PCOS. TT may also help women with low libido and may contain potent antioxidant properties.

Outcomes of Herbal Medicine and Lifestyle Approaches In PCOS
This multidisciplinary study showed positive results in just three months with a combined herbal medicine and lifestyle intervention compared to a lifestyle-only intervention.
Here is a glimpse of the positive impacts from this combined approach:
Conception rates increased.

Waist circumference reduced in women with lifestyle and herbal medicine.

Body weight and BMI kg/m2 improved.
Fasting insulin was significantly lower for women taking the herbal medicine in addition to lifestyle changes.
There was a significant improvement in both systolic and diastolic blood pressure readings.

Improved psychological health with lower depression, anxiety, and stress scores recorded.

A significant decrease in infertility rate, body weight, and menstrual problems were found.

Concerns about body hair, infertility and body weight reduced, as did concerns about the menstrual cycle and emotional challenges.

Improved LH (luteinizing hormone) levels (this hormone is commonly high in PCOS).

Unfortunately, no hyperandrogenism remain unaffected with herbal medicine intervention.

Conclusion
Combining natural PCOS treatments, lifestyle intervention and including herbal medicine significantly reduced many PCOS signs and symptoms.
A significant effect on menstrual irregularities was recorded with a decrease in the length of the menstrual cycle, improved hormone levels were noted, and blood pressure reduced. In addition, was the important positive psychological effects with a reduction in depression, anxiety and stress levels.
Many natural health experts have been successfully using lifestyle and herbal interventions in PCOS for many years. A visit to a qualified Naturopath or herbalist knowledgeable in PCOS could be just what you need to boost your PCOS treatment success.
From PCOS to perfect health, with love,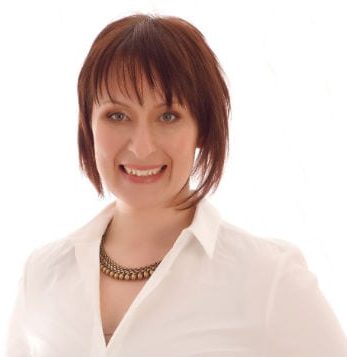 Dr. Rebecca Harwin
The PCOS Expert
Chiropractor & Bestselling Author of
Conquer Your PCOS Naturally
www.ConquerYourPCOSNaturally.com
P.S. Want a PDF copy of this article? Click on the cover below to download it now!
---
Love to pin? Share the love…