---
Many women with PCOS have gut issues, but can your gut health contribute to your PCOS symptoms?
The short answer is absolutely!
At a seminar I attended two years ago, Professor Patrice Cani presented research which proved an imbalance in the good versus bad gut bugs could cause insulin resistance. Insulin resistance is a major underlying driver of Polycystic Ovary Syndrome. He also showed that an excess in the 'bad gut bugs' could cause excessive body fat (1).

Inflammation and PCOS are also linked  with the health of your gut. Many women with PCOS have higher than ideal markers of inflammation. We know that poor gut health increases inflammatory markers. To complicate things further, it's also been shown that inflammation can cause insulin resistance… So whether it's the chicken or the egg so to speak, with regard to insulin resistance and inflammation, your gut health is closely intertwined with the main drivers of PCOS.
I talk in detail about your gut and PCOS, and the exact steps you can take to overcome both in 'Conquer Your PCOS Naturally' – and you can get the first three chapters of this "life changing" book by clicking here.
P.S. For those of you who love the scientific details, here's some recent info:
"Gut bacteria influence absorption of dietary fats, says new research" Click here to read more, and
"One study found that lean people had a larger population of Bacteroides group microbes, comprising twenty percent of their gut flora, than obese people who only had five percent of these less efficient microbes. Another study found that when obese people followed a low fat or low carbohydrate diet for a year or more, they were able to change the ratio of their intestinal microbiome (their gut bugs), increasing the percentage of Bacteroides group microbes from five percent to fifteen percent, bringing them closer to the ratio found in lean individuals.
This research brings us closer to understanding how our microbiome affects our health and how changes we can make to our diet can have long-term effects on our ability to maintain a healthy weight. It is possible that short periods of fasting may also reduce the number of Firmicutes in the human intestine, therefore reducing the rate at which dietary fats are absorbed.
From PCOS to perfect health, with love,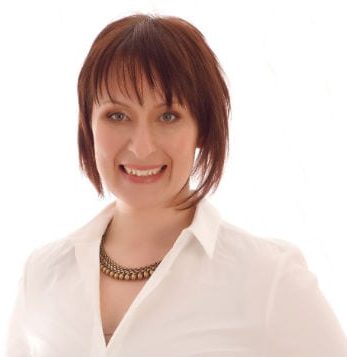 Dr. Rebecca Harwin
The PCOS Expert
Chiropractor & Bestselling Author of
Conquer Your PCOS Naturally
www.ConquerYourPCOSNaturally.com
P.S. For more success strategies and scientific secrets, head to our Facebook page and hit 'like'. There is so much more I have to share with you to balance your PCOS hormones!
---
Love to pin? Share the love…